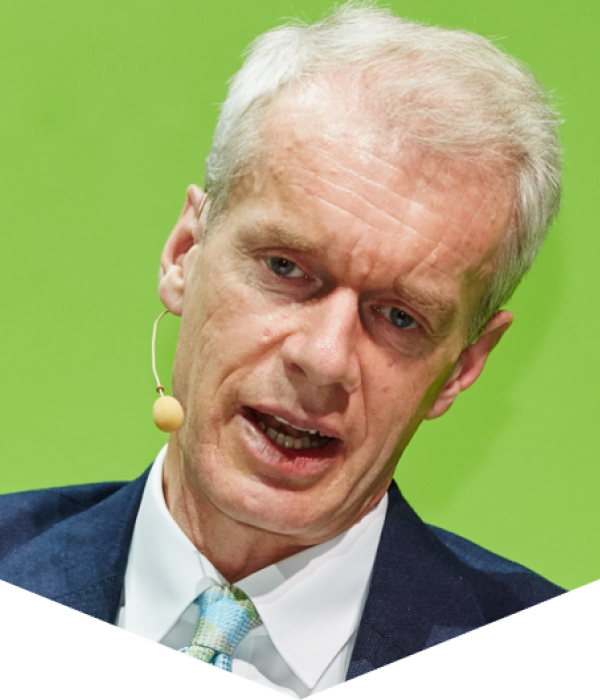 Stephen Sackur
Presenter
HARDTalk
Stephen Sackur is presenter of HARDtalk, the current affairs interview on BBC World and the News Channel. His subjects have included the heads of NATO and OPEC, Shimon Peres, Gore Vidal and Richard Dawkins.
For HARDtalk he has also interviewed a number of the world's great names, including Bill Clinton, George W Bush, Mikhail Gorbachev and Hugo Chavez. Distilling his notes for a series of articles, Stephen identified the five qualities they all seemed to share: an indestructible will, passion (almost beyond reason), outrageous optimism, a super-sized ego and a 'rebel yell.'
These interviews have also given him an insight into how organisations can best bring about innovation: "You need to find ways to assess individuals on their merits, and give rewards for innovative thinking rather than play-it-safe mediocrity. You should encourage insiders to get outside and bring back fresh insights. And you shouldn't confuse seniority with creativity."
Away from set-piece interviews Stephen has served in Brussels, reporting on day-to-day stories from the major European institutions and across the continent. Before that he was Washington Correspondent, where his coverage and analysis of 9/11 won widespread acclaim.
Ten years earlier it was Stephen who broke the story of the mass killing on the Basra road out of Kuwait, marking the end of the Gulf War. He was then posted to Cairo and Jerusalem as Middle East Correspondent, where he reported on the emergence of the Palestinian Authority.