 28 February to 2 March 2023
Mandarin Oriental Al Faisaliah Hotel, Riyadh
Thank you for making FHS a success!
We are grateful to all the speakers, sponsors, partners, and delegates who joined us in Riyadh for making FHS Saudi Arabia a success. We were joined by over over 512 hospitality owners, investors, developers, operators, and government officials from more than 21 countries across the globe.
Over 100 hospitality leaders took the stage at the Future Hospitality Summit Saudi Arabia to bring the industry's most ground-breaking conversations to the table on 24-25 May 2022. The event was hosted by Dur Hospitality at the Riyadh Airport Marriott hotel.
This year, we brought together three investment communities under one roof at FHS Saudi Arabia; Saudi Hospitality Investment Conference (SHIC), Global Restaurant Investment Forum (GRIF) and AVIADEV, which were all represented in an action-packed programme which was spread over the two-day summit.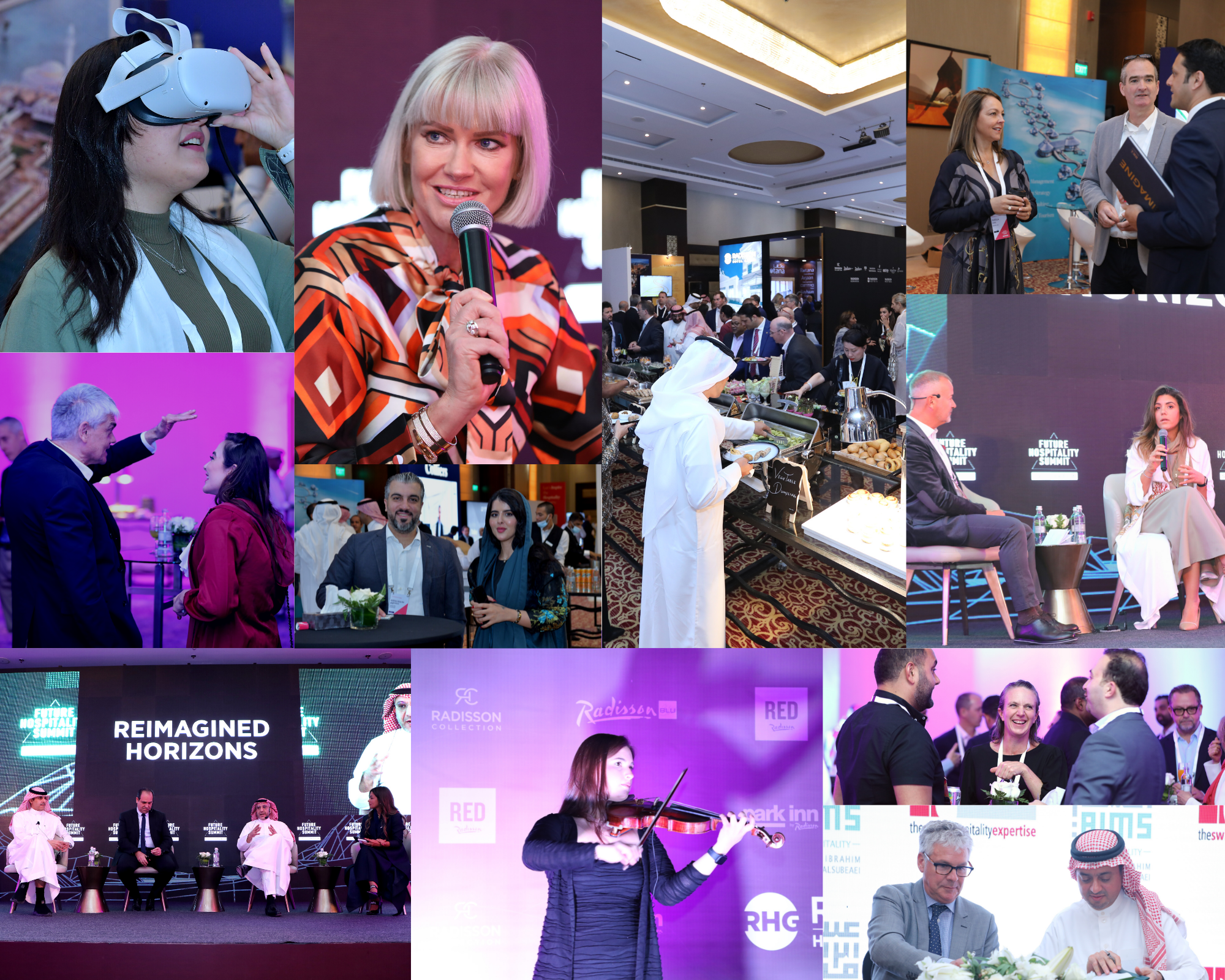 FHS SAUDI ARABIA HIGHLIGHTS
THANK YOU TO OUR FHS SAUDI ARABIA SPONSORS
SPEAKERS FOR FHS SAUDI ARABIA
H.E. Ahmed Al Khateeb
Minister of Tourism, Kingdom of Saudi Arabia
His Excellency Ahmed Al Khateeb is Saudi Arabia's Minister of Tourism, as well as holding positions and Chairman of the Saudi Fund for Development, and the Quality of Life Program.
Under His Excellency's leadership, the Saudi Commission for Tourism and Heritage (the predecessor to the Ministry of Tourism) launched Saudi Arabia's first international tourism visa in 2019 and laid the foundations for Saudi tourism product development. More than half a million tourist visas were issued within the first six months, making Saudi Arabia the fastest growing tourist destination in the world in the period prior to the COVID-19 pandemic.
The Ministry of Tourism and the Saudi Tourism Authority were established by Royal Decree in February 2020 with the aim of developing the sector to play a full role in realising Saudi Arabia's Vision 2030 goals of a thriving economy and vibrant society. His Excellency also chairs the Tourism Development Fund, launched in summer 2020 to facilitate investor access to high-potential tourism investments across the Kingdom.
As Minister of Tourism, His Excellency has delivered initiatives aimed at strengthening the sector globally and tackling shared challenges. The Kingdom launched Sustainable Tourism Global Center at COP26. The Center is a global coalition to enable tourism's transition to net zero. Saudi Arabia has also pledged $100M pledge to the World Bank to develop the first multi-donor trust fund devoted to supporting the development of tourism.
His Excellency is an experienced leader of complex projects that aim to drive social and economic transformation. Prior to his appointment to government, His Excellency spent over 25 years in the investment and financial services industry, where he successfully established, managed and restructured multiple private-sector entities. During this part of his career, His Excellency established Jadwa Investment, one of the leading investment firms in the Kingdom.
In addition to his role as Minister, His Excellency also holds a number of key positions within the Kingdom, including Advisor to HRH the Minister of Defense, Chairman of the Board of Directors for the Saudi Arabia Military Industries (SAMI), Chairman of the Saudi Red Sea Authority, Chairman of the Diriyah Gate Development Authority and Advisor to the Council of Ministers General Secretariat.
Former government positions include Minister of Health, and Chairman of the Board of Directors for the General Entertainment Authority.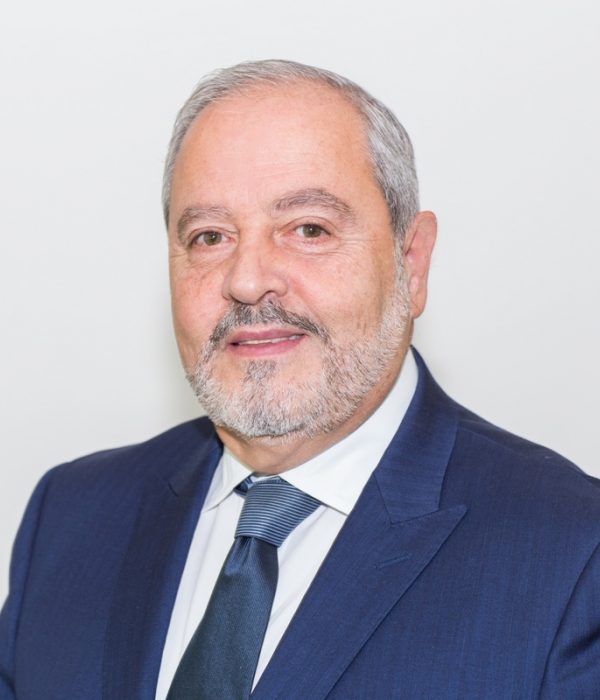 Hassan Ahdab
President of Hotels Operations, Dur Hospitality
Hassan Ahdab is the President of Hotels Operations for Dur Hospitality, a leading Saudi grown hospitality company in the Kingdom of Saudi Arabia. At present, he oversees operations, aligns the company's overall vision to the growth of the Hotel's portfolio across the Kingdom and manages 9 operating hotels and 5 hotels currently under development.
Beginning his career in 1979, Hassan Ahdab now possesses over 30 years of rich experience in hospitality and has thereby been recognized as a stalwart and one of the most progressive and energetic leaders in the industry.
Prior to his current role, Hassan Ahdab held several significant positions in the finance and operations sectors including CEO at Retaj Hospitality Group – Doha, Vice President and Regional Director for Africa & Indian Ocean Operations for Starwood Hotels & Resorts, Managing Director on assignment in Seychelles, General Manager for Le Meridien Libreville - Gabon, Complex Manager of Le Méridien l'Habitation and Le Domaine de Longvilliers - Saint Martin, as well as Area General Manager of Le Méridien Hotels in the Caribbean & French West Indies.
Complimenting his multi-faceted skills of hotel operations and management, Hassan Ahdab holds a Bachelor Degree in Economics, Commerce & Accounts Management from Damascus University, and also received the CEHMI (Geneva) honorary title – Executive Doctor for International Relations.
He also holds the 21st rank in the Hotelier Middle East Power 50 List 2019, and has been a continued participant and speaker at renowned industry events such as the Saudi Arabia Hospitality Investment Conference (SHIC) and the Arabian Hotel Investment Conference (AHIC).
Additionally, Dur's Hotel Operations arm has earned a range of accolades over the years from awarding bodies such as World Travel Awards, Haute Grandeur and HORECA, for its properties operating under its subsidiary brand Makarem Hotels, and those operating under partnership with Marriott International and Intercontinental Hotel Group.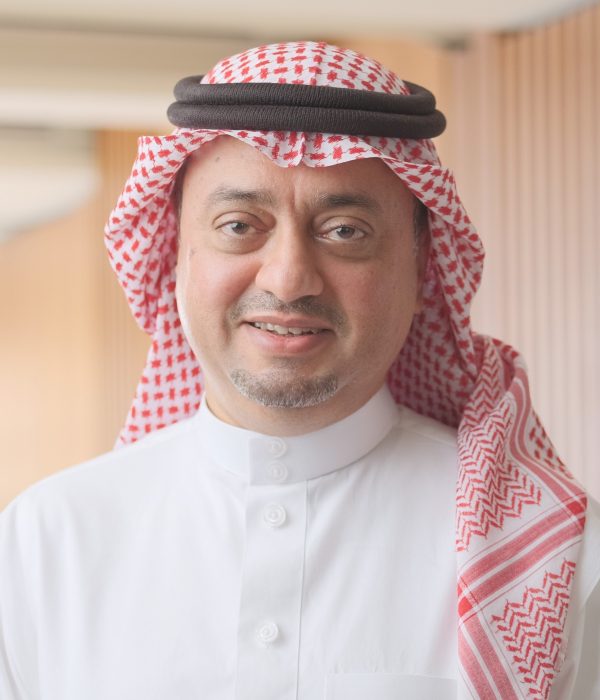 Muhammad Al Amir
Chief Executive Officer, AIMS Hospitality
Muhammad Al Amir is the CEO of Hospitality at AIMS Holding, one of the prominent business conglomerates in Saudi Arabia with a wide range of Investment portfolio in banking, real estate, services, and industries locally and internationally.
He started his career in 1991 where he joined Al Yamamah Project / ZFA for the Royal Saudi Air Forces . In 1992 he moved to The Saudi Arabian Oil Company (Saudi Aramco) as Capital Project Planner for the Western Region, then In 1998 Muhammad joined the Saudi Economic and Development Company (SEDCO) where he was the Vice President for Tourism and Hotels and later the VP for Direct Investments. In 2003, he joined Tamlik Real Estate Development and Investment company, as the Director of Development and General secretary of The Board of Directors. in 2005 Muhammad Founded many business ventures where he assumed different executive and board roles. In 2018, Muhammad was appointed as the CEO of Hospitality in AIMS Holding.
Muhammad is currently the vice chairman of the board of the Saudi Association for Tourist Accommodation Facilities, a member of Real Estate and Hotels Committees of Jeddah Chamber of Commerce and Industries, and previously the Vice President of the national real estate committee at the Council of Saudi Chambers. Muhammad is actively involved in many conferences and ongoing professional development as a speaker and steering committees member. He also plays different voluntary roles in promoting entrepreneurship, small businesses start-ups, and helping youth to enter different business arenas.
Muhammad is a holder of Master of Science in Project Management and a Bachelor of Architecture with Honors from KFUPM, Dhahran, Kingdom of Saudi Arabia; Certification in Strategic Hospitality Management from Cornell University, Ithaca, New York, USA; and an Alumni of the Entrepreneurs Development Executive Training, University of California at San Diego, California, USA. He completed the Directors Development Program by the Institute of Corporate Governance (Hawkamah).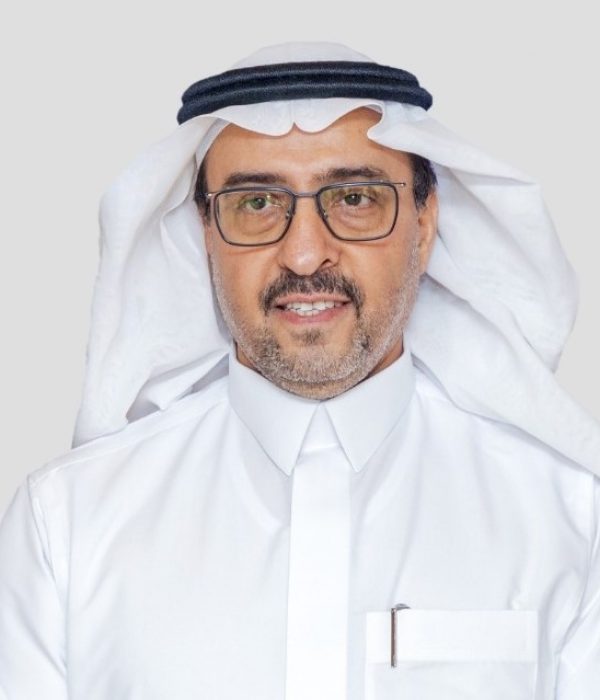 Fahad Al-Fawaz
Chief Executive Officer, Al Hokair Group
Fahad is a widely experienced with a deep and varied experience in various business fields, mainly on Hospitality, Real Estate and Banking through working for Saudi Industrial Fund (SIDF), Saudi Hotels & Resorts Co., National Company for Tourism (SYAHYA), Grenada Investment Centre Riyadh Hilton and others.
Fahad also served as Board of Directors and Board Committees Chairman/Member for several hotels and real estate financial listed companies.
Fahad, a Saudi national holds a master's degree in Business Administration from University of Surrey, United Kingdom, and a Bachelor of Science in Industrial Management, from King Fahd University of Petroleum and Minerals (KFUPM) Saudi Arabia. In addition to various specialized training courses in Hospitality, Asset Management, Board Director, Governance.
Fahad also attended training courses for Hotel General Manager at Cornell University, New York, and various courses in the banking field with a number of International Banks and financial institutions in the Kingdom and abroad.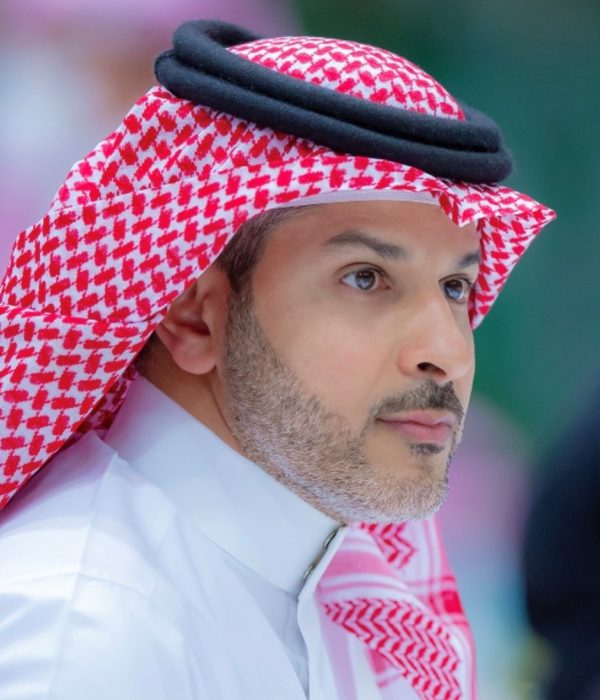 Abdullah Alghalaiqah
Entrepreneurship Expert, Monsha'at
Engineer. Abdullah Alghalaiqah, Entrepreneurship expert at Monsha'at.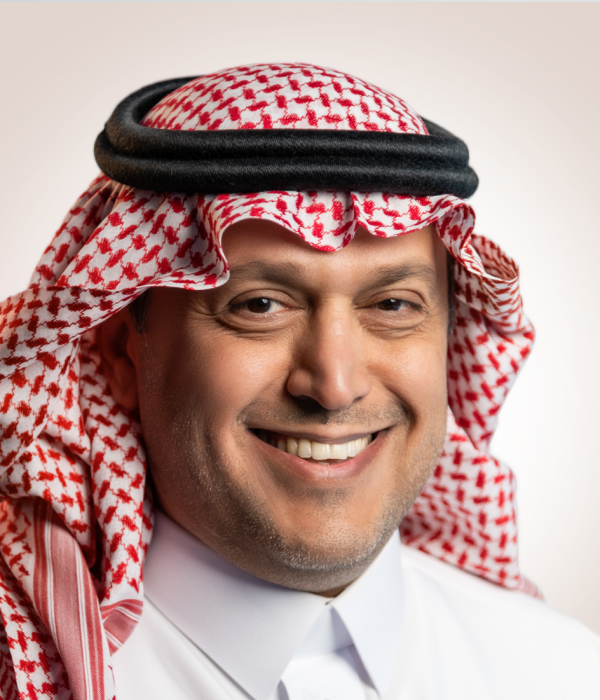 Saleh Bin Habdan Alhabdan
Chief Executive Officer, Taiba Investments Company
Saleh Bin Habdan Alhabdan, the CEO of Taiba Investments Company, has more than 27 years of professional experience in the field of general contracting and business development, during which he worked in many local companies and held many positions, including the CEO of CERCON General Contracting Company, the Vice President of the TDP Company, and Project Manager at Advanced Electronic Company (AEC). Alhabdan holds a bachelor's degree and an MA in Industrial Engineering from King Saud University.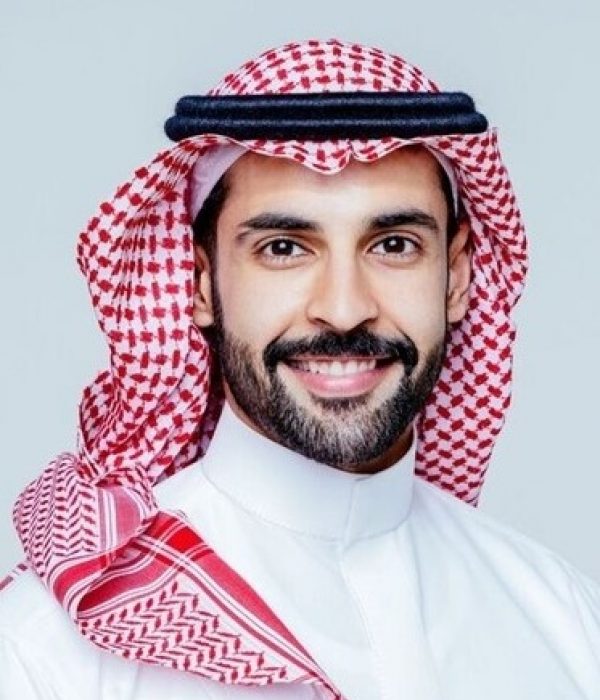 Abdullah Al-Jumah
Travel Blogger & Influencer Saudi Arabia
"Saudi Arabia's leading travel author " Esquire ME
Abdullah is a Harvard-trained lawyer, travel writer and TV presenter from Saudi Arabia . He published 3 bestselling books and visited over 100 countries in all continents, including Antarctica, where he shared his experiences and adventures with his 1.5 million followers across social media channels.
He was chosen by "Arabian Business" and "Gottlieb Duttweiler Institute" as one of the most powerful young Arabs.
Lived in the US, UK, Spain, Colombia and Argentina.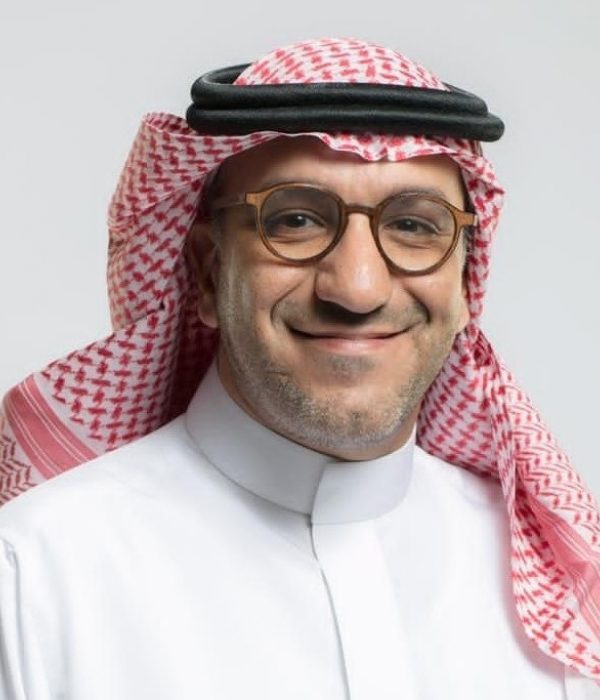 Wahdan Alkadi
Chief Business Officer, TDF
Mr. Wahdan Al Kadi is the Chief Business Officer at the Tourism Development Fund (TDF), where he oversees Business Coverage and Development, Real Estate Development and Research, and Investment and Marketing.
He is a Board Member of UBS Group, Chubb Arabia Cooperative Insurance Company and STF.
Mr. Al Kadi has over 20 years of experience within Banking, Financial Institutions, Investment, and Telecommunications. including executive and advisory roles at leading organizations such as Samba, Hoshanco holding and Tharawat Holding Co., etc..
He also worked as an investment adviser at the Ministry of Tourism between November 2019 and June 2020.
Mr. Al Kadi holds a Bachelor's degree in Industrial Engineering, and an Executive MBA degree from King Fahd University of Petroleum & Minerals. He has also obtained licenses and certification in 'leadership transition' from INSEAD and 'strategic investment management' from London Business School.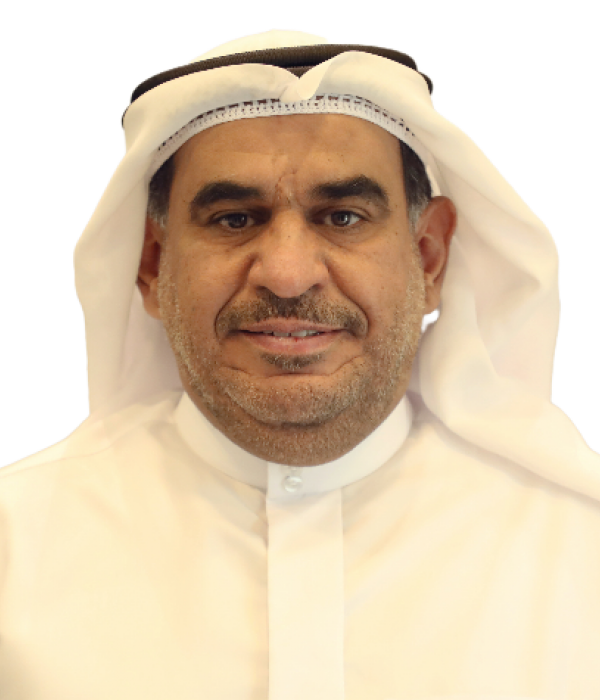 Bassam AlKharashi
Chief Executive Officer, ibehub
Executive Summary
Eng. Bassam AlKharashi has over 20 years of experience in the fields of Business Process Management, Strategic Management, Business Innovation, Service Design, & Performance Management working in leading public & private organizations in Saudi Arabia
He is an experienced consultant and an accredited Facilitator & Graphic Facilitator
Also, he is a coauthor of "Establishing the Office of BPM" and "Facilitating Business Innovation.
Education
MSc in Computer Engineering from Case Western Reserve
University, USA
Founder of Innovation & Entrepreneurship Endowment
Expertise
• Business Innovation
• Service Design
• Process Management
• Strategic Management
• Coaching, and Change Management
• E-Services Transformation
• Enterprise Architecture
• Performance Excellence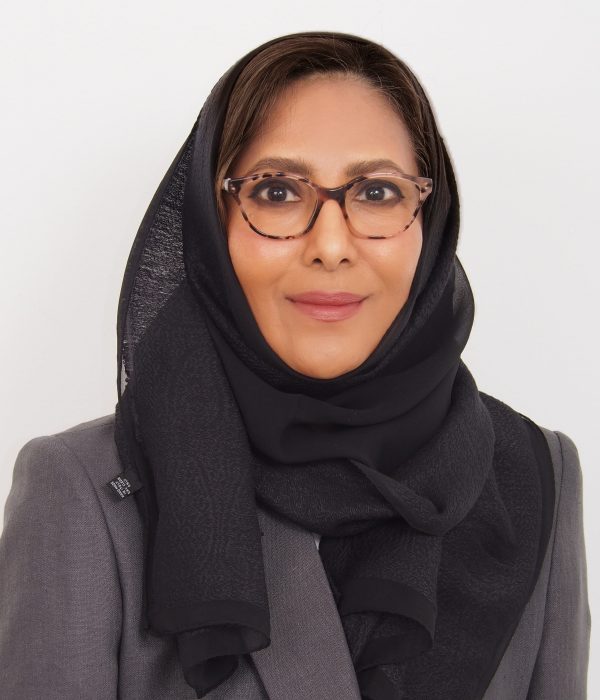 Mae Al Mozaini
Founder & CEO, The Arab Institute for Women's Empowerment - Nusf
Mae Saleh Al Mozaini is the Founder & CEO of The Arab Institute for Women's Empowerment-Nusf (www.nusf.org); a premier women's executive leadership institute and social enterprise founded to equip Saudi and Arab women with capacity building programs focused on leadership training, researching and connecting. These programs work to help advance women in the leadership and business world and bring down social barriers that prevent them from achieving their desired potentials and ultimately to make a lasting positive impact on society and the economy.
Mae is passionate about, youth education, human capital development and women's progress and engagement in the society. She is actively involved in women enablement programs and is on several advisory boards to support this mission. As her country Saudi Arabia hosted the G20 in 2020, Mae headed the C20 Gender program and is a member of W20.
Mae is one of the earlier signatories of the Women's Empowerment Principles-WEP in her country; and since then, has been advocating for more companies to sign and apply the principles in the companies they lead.
Mae has led a 29-year career at Aramco, the world's largest energy provider; where held various leadership positions in the fields of regulatory and public affairs, corporate brand management, public relations, and corporate affairs. She advanced her career from a junior entry level employee to senior leadership and under her leadership, she built a team that served as the company's think tank and decision support center, monitoring the regulatory and public policy landscape, providing analyses, strategies and recommendations on issues that impact the government and company.
Mae has completed several executive leadership programs with various institutions including Rice and Duke Universities.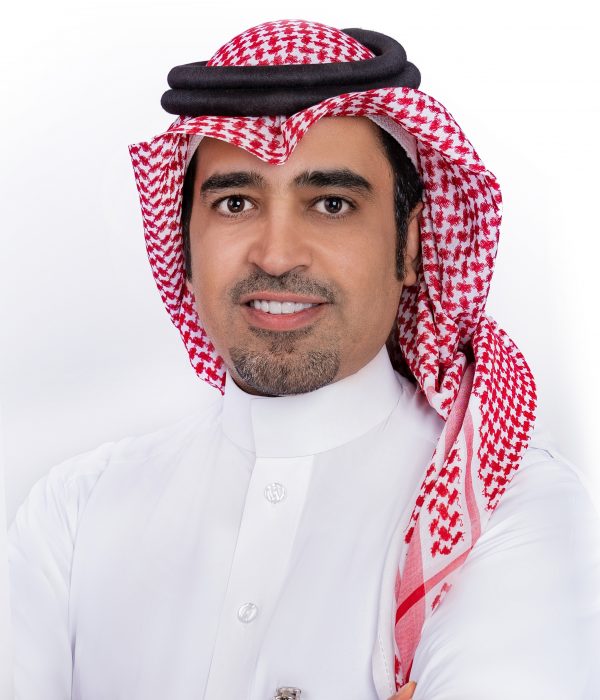 Sultan Bader Al-Otaibi
Chief Executive Officer, Dur Hospitality
Mr. Sultan Bader Al-Otaibi, the Chief Executive Officer of Dur Hospitality, is an influential hotelier personality in the Middle East with rich experience in finance and asset management.
Mr. Sultan has served over 19 years at Dur Hospitality in various roles, formerly holding the position of Vice President of Property & Asset, where he was responsible for leading and maximizing the returns of the real estate assets portfolio for the company.
He was also the GM of Makarem Hospitality Group, where he oversaw the overall management and supervision of the Group properties – (Hotels and Resorts) for smooth operations. Mr. Sultan also played the roles as the Internal Auditor of Dur and the Financial Controller at Sahara Airport Hotel now known as Riyadh Marriott Airport Hotel.
Within the industry, Mr. Sultan has held the 25th rank in the Hotelier Middle East Magazine Power 50 and is recognized for his active participation as a Member of Tourism Committee at the Riyadh Chamber of Commerce.
Mr. Sultan's educational background envelopes a bachelor's degree in Accounting from King Saud University and a master's in International Hospitality Management from the Emirates Academy of Hospitality Management. He continued to pursue his education in the hospitality industry with the undertaking of courses at the Cornell University, a statutory Ivy League research university in Ithaca, New York.
With his array of skills and vast experience, Mr. Sultan has been distinguished as a successful figure at Dur Hospitality, with drive and dedication facilitating his climb up the ranks of the company.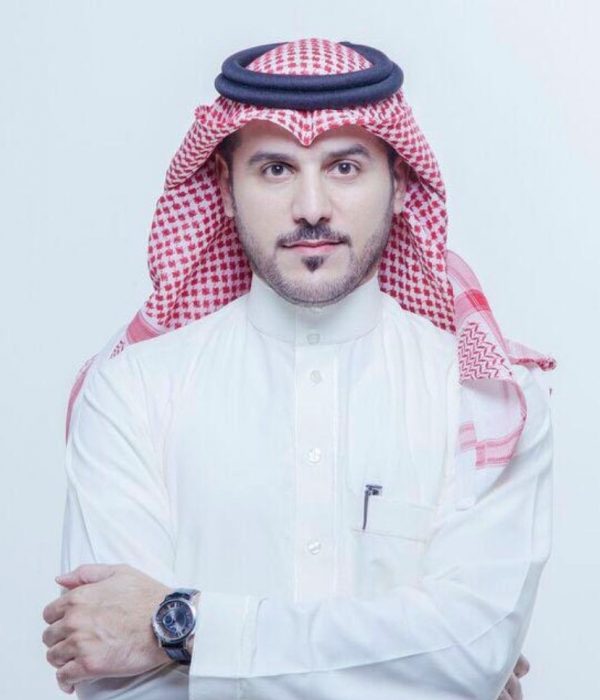 Bandar Al-Safeer
General Manager Nationalization and Training, Ministry of Tourism of Saudi Arabia
With over 22 years of experience within the Human Resources paradigm and with the strong belief that Human Resources are the true asset any entity acquires, Bandar is the General Manager of Nationalization & Training within the Human Capital Development deputyship at the Saudi Ministry of Tourism.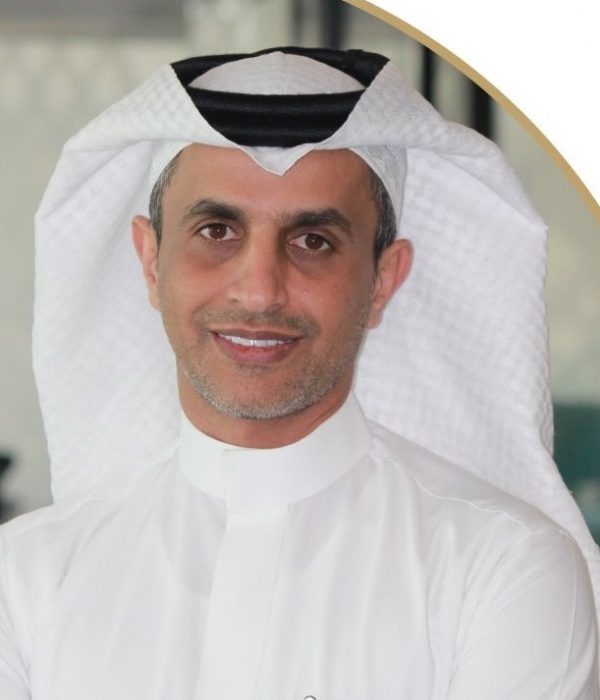 Abdullah Alzahrani
Brand and Marketing Excutive Director, The Red Sea Development Company & AMAALA
Abdullah Alzahrani is the Executive Director of Marketing in both The Red Sea Development Company and AMAALA which are part of Vision 2030's ambitious blueprint for the future.
In his role, he manages two of the world's most promising luxury tourism brands that targets the global market. His core responsibility is to deliver those brands and marketing activities through the development and execution of a fully integrated marketing plan.
Key areas of expertise include strategic marketing, brand and performance marketing, destination marketing and corporate communications.
Alzahrani brings around 20 years of experience in strategic marketing and communications working for international, regional and local corporations in various sectors from mixed use development, hospitality to food and beverage, banking and automotive. He holds a Master's Degree in Strategic Marketing from Brunel Business School, London and he is a Fellow Member at The Charted Institute of Marketing (CIM) and The American Marketing Association (AMA).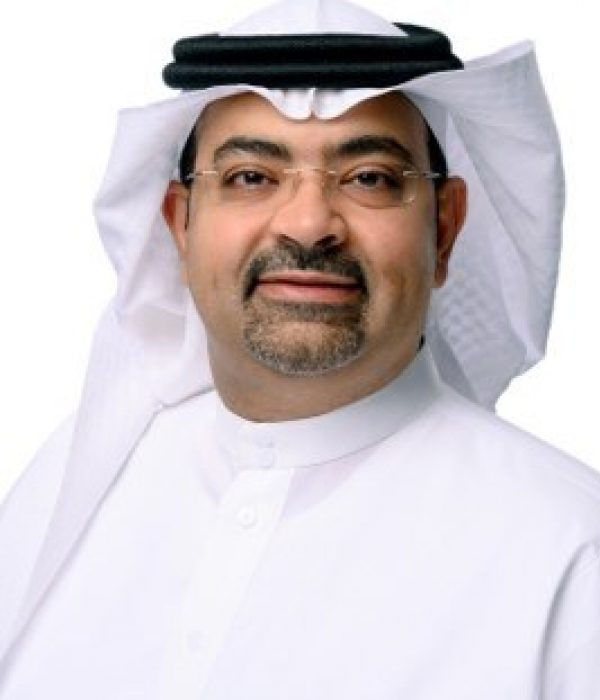 Ahmad G. Darwish
Group Chief Administrative Officer, The Red Sea Development Company and AMAALA
Eng. Ahmad G. Darwish joined the TRSDC as Chief of Staff in April 2018, bringing with him more than two decades of experience in project management. In December 2020, he was promoted to Chief Administrative Officer to reflect his broadened role.
Darwish is responsible for overseeing the operations of the company including establishing the company's program management and stakeholder management, and the rapid growth of the workforce. In addition, he ensures that all departments and employees therein, share the organizational vision and objectives.
Prior to joining TRSDC, he spent 20 years working for Saudi Aramco, where he managed multiple projects for King Abdullah University of Science and Technology (KAUST), including the KAUST Research Park Infrastructure Project and the Saudi Aramco Research Center.
Darwish is a certified member of the Project Management Institute and the Saudi Council of Engineers, and holds a BSc in Electric Engineering from the University of Portland, US, and an MSc in Electronic and Electrical Engineering from the University of Glasgow, UK.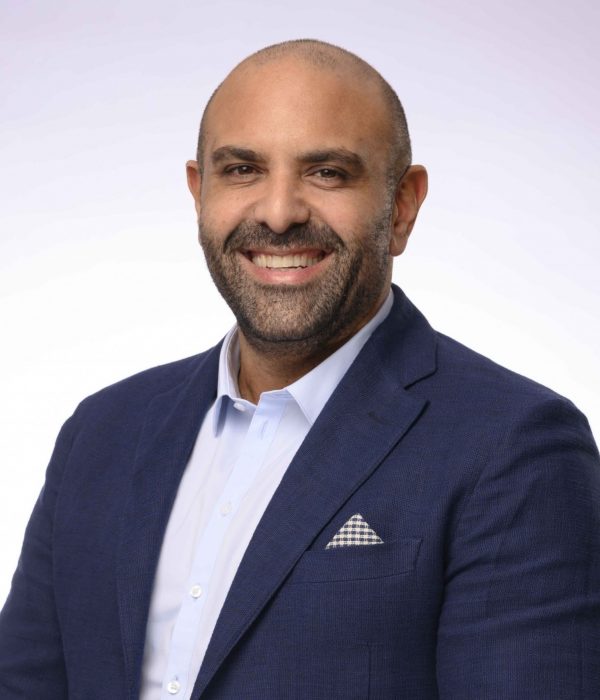 Rabih Feghali
Board Member, HAMA MEA
Born and raised in Abu Dhabi, Rabih Feghali is a third-generation hotelier. A graduate of the Les Roches Hotel School in Switzerland and the University of Nevada Las Vegas, he spent the first decade of his career in New York City working at properties such as The New York Palace, The Plaza and the Westin. Rabih then returned to the Middle East assuming the role of general manager at a boutique hotel in Abu Dhabi and director of hospitality development at a financial institution in Beirut.

Rabih spent 6 years at hospitality consulting powerhouse – Ròya International, before joining The Red Sea Development Company as part of the team responsible for delivering the ambitious sustainable tourism initiative on the Kingdom's Red Sea coast.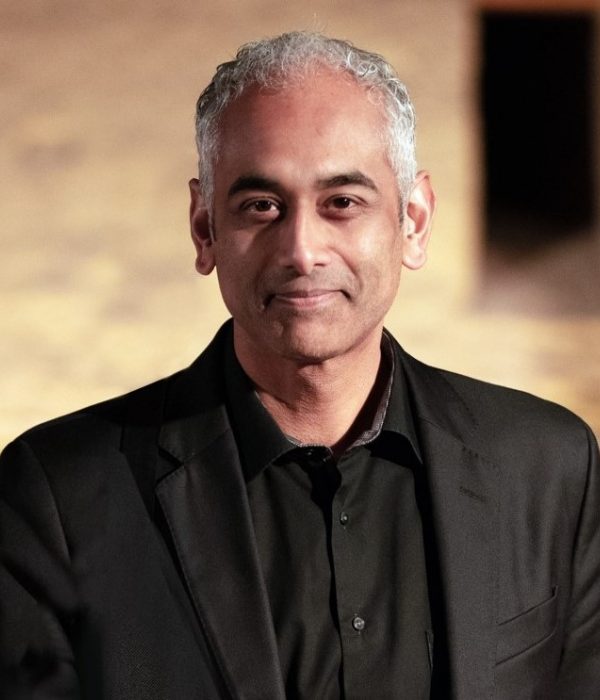 Kiran Jay Haslam
Chief Marketing Officer, Diriyah Gate Development Authority
With a career spanning multiple Continents, Kiran has played a key role in reinventing two of the world's most powerful luxury brands in both the luxury yachting and luxury automotive spheres. He has established and branded progressive media platforms in the Middle East; authored two children's story books; toured the world as an acclaimed musician and composer - and has been recognized as an influential and powerful public speaker with a creatively disruptive and strategic mind. The Australian Perth-born nomad studied Marine Biology and graduated in Engineering Technology from Deakin University (Victoria) before pursuing his Masters in Guitar from Berklee (Boston), and has lived, studied and worked across South and Central Asia, the Middle East, Central Europe, and the United Kingdom, with his wife, kids and 17-year-old cat.
Currently based in Riyadh as the Chief Marketing Officer for the Diriyah Gate Development Authority, Kiran is now establishing "Diriyah" within the Kingdom and re-establishing its position, globally, not just as the birthplace of the Kingdom, but also as a centre for preservation of heritage and perpetuator of culture. This pedestrian and urban city, anchored on the UNESCO World Heritage site of At-Turaif, will play a significant role to shape global society to redefine Saudi Arabia as one of the great gathering places of our time.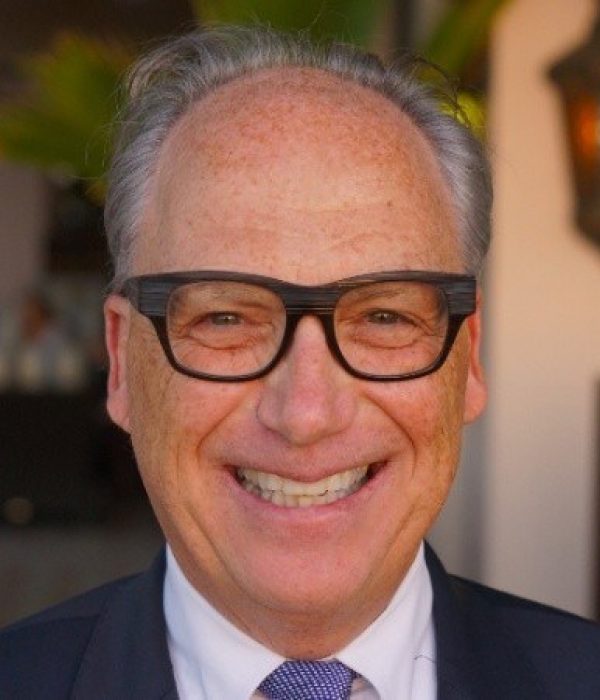 Jerry Inzerillo
Group CEO, Diriyah Gate Development Authority
Gerard "Jerry" Inzerillo is a world-renowned hospitality and tourism visionary who, over the course of his five decade career in the industry, has been a champion for the sector and its people, and the creative and logistical mind behind some of the world's most innovative luxury brand activations and spectacular development launches.
In June 2018, Inzerillo was appointed by HRH The Crown Prince Mohammed Bin Salman of the Kingdom of Saudi Arabia to be the first CEO of the newly created Diriyah Gate Development Authority, (DGDA), a USD $20 Billion-plus giga-project aimed at restoring and reimagining the ancestral home of the original Saudi state. In this role, Inzerillo is charged with developing and implementing a master plan to turn 67 square kilometers of development area into one of the world's greatest gathering places, encompassing world-class cultural, entertainment, retail, hospitality, educational, religious, office and residential assets, with the UNESCO World Heritage site of At-Turaif as its center-point. When complete, the development will add 27 billion Saudi riyals to the Kingdom of Saudi Arabia's GDP, attract 27 Million visitors and employ more than 55,000 people.
Inzerillo also serves as Vice Chairman of the Forbes Travel Guide. The Forbes Travel Guide Five-Star Award is universally accepted as the Olympic gold medal of hospitality. As CEO of Forbes Travel Guide from 2014 to 2018, Inzerillo successfully spearheaded the globalization of the North American company's international footprint to more than 100 countries worldwide.
Inzerillo was President and CEO of IMG Artists, the global leader in artist management, performing arts and lifestyle events planning, from 2012 to 2014. At IMG Artists, he directed global strategies for music, events, festivals, government consulting and artist and facility management businesses.
From 1991 to 2011, Inzerillo was president of Kerzner Entertainment Group, where he raised the profile and positioning of its properties in South Africa, the Bahamas, Dubai, Morocco, Mauritius, Mexico, the Maldives, as well as conceptualized and positioned the start-up of its One&Only and Atlantis brands. He oversaw the now-legendary launches of The Lost City at Sun City in South Africa, Atlantis in the Bahamas and Atlantis, Dubai, the latter considered to be the most covered hotel resort opening of all time, including achieving the front cover of Time magazine.
From 1991 to 1996, Inzerillo served as COO of Sun City, the unique South African resort complex built by Sol Kerzner. While in South Africa, he enjoyed a close personal friendship with President Nelson Mandela. In 1994, Inzerillo coordinated major portions of Mr Mandela's Presidential Inauguration in South Africa.
In 1987, he was the founding President and CEO of Morgans Hotel Group, later rebranded as Ian Schrager Hotels. While there, he conceptualized and opened Morgans, Royalton and Paramount in New York; the Delano in Miami Beach; and Mondrian in L.A.
Throughout, Inzerillo's leadership has led to the conceptual success of breakout brands such as Atlantis, One&Only Resorts, Ian Schrager Hotels, Four Seasons and Hilton Hotels.
In his personal life, Inzerillo has long been involved with philanthropy, especially with respect to children, education and HIV/AIDS. He was honored with a Knighthood by the Knights of Malta in Rome, Italy, in 1996. Inzerillo is also a founding advisory board member of the Clinton AIDS initiative.
Inzerillo is the recipient of a host of awards and distinctions, including a cameo role in the James Bond film, 'Casino Royale' in addition to being featured on the front cover of Forbes magazine.
Jerry Inzerillo is married to former CNN anchor Prudence Solomon. Their daughter, Helena Zakade Inzerillo, was named by her Godfather, Nobel Peace Prize Laureate Nelson Mandela. Inzerillo resides in Riyadh, Saudi Arabia and New York City.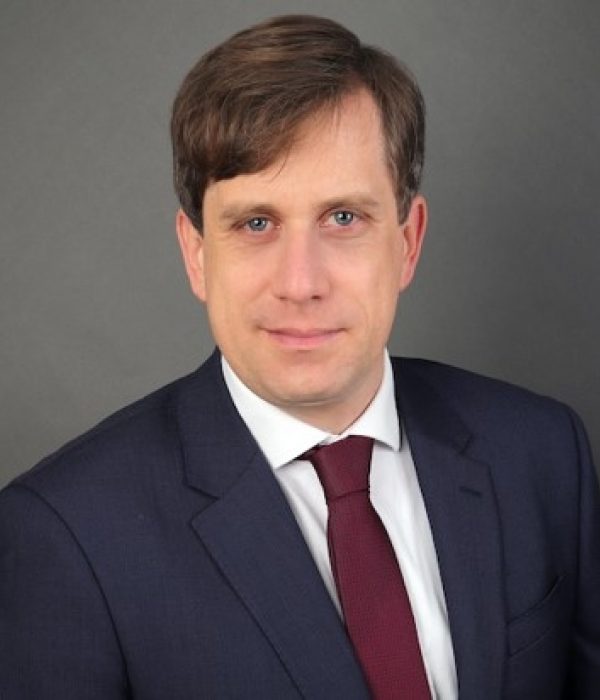 Dr. Felix Klanner
Director, Electric & Autonomous Mobility, NEOM
Dr Felix Klanner is the Director of Electric and Autonomous Mobility at NEOM. Offering a background of 15 years' leadership experience in the premium automotive industry in the areas digitalization, autonomous driving, and future mobility. He has authored and co-authored various peer-reviewed publications and more than 100 patents in the fields of mobility services, electric mobility, driver assistance systems. Dr Felix Klanner received his doctoral degree in mechanical engineering from the University of Technology in Darmstadt, and his diploma from the University of Technology in Munich, Germany. He was awarded his Global Executive MBA by the University St. Gallen, Switzerland.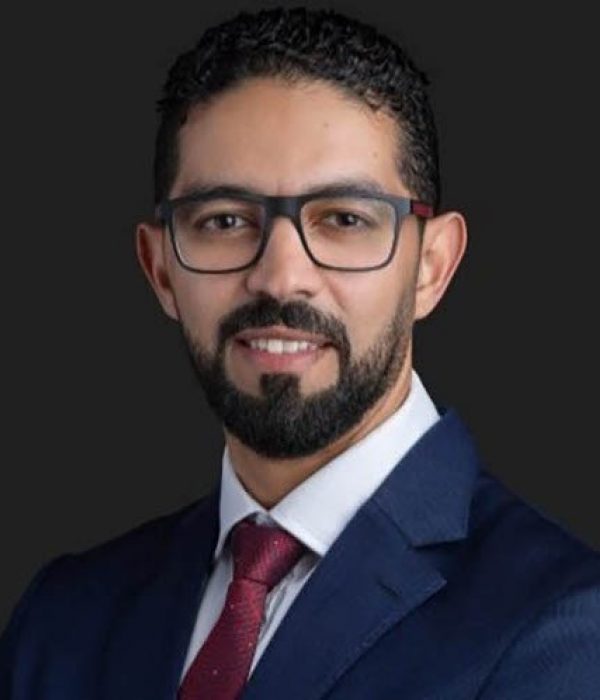 Khalil Lamrabet
Chief Executive Officer, Saudi Air Connectivity Program
Khalil Lamrabet is the Chief Executive Officer of the Saudi Air Connectivity Program, having joined in February 2021 to establish the program from the ground-up, he is leading the entity to become a catalyst of Air Connectivity growth across the Kingdom of Saudi Arabia, enabling tourism, and contributing to achieving the Kingdom's tourism target under Saudi Vision 2030 ambitions.
Khalil has extensive experience in air service development, airport management, aviation business management and customer acquisition in the aviation sector.
Prior to assuming his position as CEO of the Saudi Air Connectivity Program, Khalil was the Senior Vice President of Aviation Development at Abu Dhabi Airports, the Director of Aviation Business Management at Dubai Airports and other various airport management roles.
Before working in the airport side of the aviation industry, Khalil was in Route Planning and Analysis at Emirates Airlines. Earlier in his career, Khalil was part of the Sales and Marketing team at Bombardier Aerospace, where he supported sales campaigns in Southern Europe, Middle East and Africa.
Khalil holds a Master's degree in Aerospace Engineering from McGill University and a Bachelor of Aeronautical Engineering from Ecole Polytechnique de Montreal in Canada.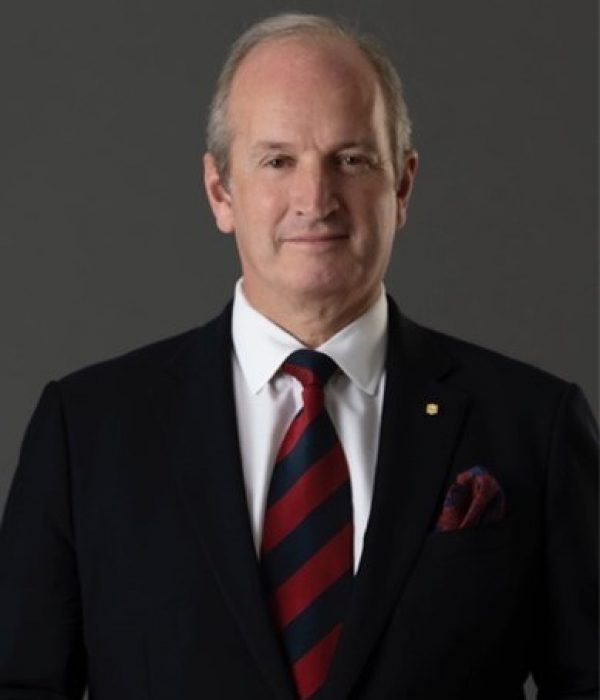 John Northen
Executive Director – Head of Hotels and Resorts, Royal Commission for AlUla
John has extensive experience managing large teams across various geographical markets. He has in-depth knowledge of the luxury hospitality industry and the healthcare sector.
With over 30 years of hospitality management experience, including six years as Area Vice President of Marriott International, overseeing properties in Southeast Asia, the Middle East and Africa. He was also the Group CEO of Columbia Asia Healthcare, where he managed fund-raising, investment, and development projects for over 30 private hospitals. John then joined the Shangri-La Group, as Executive Vice President for Europe, the Middle East, India, and Indian Ocean Region. Currently, he is heading the hotels and resorts division at the Royal Commission of AlUla in the Kingdom of Saudi Arabia, after managing the hospitality sector at NEOM as Executive Director.
CAREER
THE ROYAL COMMISSION OF ALULA
July 2021 – present
Executive Director – Head of Hotels and Resorts Riyadh, Saudi Arabia
In charge of the overall planning, development, and execution of one of Saudi Arabia's most prominent giga projects. Acting as asset owner, developer and working with hotel operators. Reporting directly to the CEO and H.E the Governor, providing senior counsel on hospitality management and strategy for the region. This includes project, operational and asset supervision, operator selection, HMA negotiations, concept definition, performance and financial planning and execution.
NEOM
March 2020 – February 2021
Executive Director – Head of Hotels and Resorts Riyadh, Saudi Arabia
Responsible for the direction, strategy, and guidance for all Hotels & Resorts within NEOM. This includes identifying key partners and hospitality operators and the establishment of guidelines for investment as well as the selection of potential investors.
SHANGRI-LA GROUP
August 2018 – March 2020
Executive Vice President Middle East, India & Indian Ocean
Overall responsibility for the management & oversight of the MEIIO Region for the Shangri-La Group. This region comprises 11 hotels & resorts across eight countries.
Vice President Hong Kong S.A.R. China
Overall responsibility for the strategic planning of expansion of the Shangri-La Group with a key focus on development and property asset management.
COLUMBIA ASIA HEALTHCARE
November 2013 – April 2017
Group Chief Executive Officer Malaysia, India, Vietnam, Indonesia & Kenya
Management & oversight of this Regional Group of 30 private hospitals in Southeast Asia, India & East Africa.
Achievements:
Design, opening & ramp up of 5 new hospitals & the ongoing renovation & expansion of existing 25 facilities. Oversaw successful fund raise project which brought about a partnership & capital investment of US$101 million from the Mitsui Corporation. Aligned the Group around one common Vision & Mission.
MARRIOTT INTERNATIONAL
January 1990 – October 2013
Market Vice President Middle East & Africa
February 2012 - October 2013
Specific responsibility for Marriott International Qatar and North / Central Africa. Planning & oversight of the Marriott International Business Council.
Achievements:
Opening & ramp up of Marriott Executive Apartments, Courtyard by Marriott & Renaissance branded hotels in Doha, Qatar. Appointed as the Renaissance Brand General Manager Expert for North Africa properties. Business Council Chairman.
Area Vice President Southeast Asia
December 2007 – January 2012
Overall responsibility for the operations & performance of 30 Marriott & Ritz Carlton properties in Thailand, Vietnam, Indonesia, Singapore & The Philippines.
Achievements:
12 new hotel openings in 2008 & 2009 combined with the design & set up of the new Marriott Area Office in Bangkok. Under my leadership the Southeast Asia Area achieved high balanced scorecard results for guest satisfaction, market share and profitability.
OTHER POSITIONS HELD
2007 GENERAL MANAGER – PRE-OPENING
Renaissance Shanghai Zhongshan Park Hotel, China
2004 – 2007 GENERAL MANAGER
JW Marriott Shanghai & Marriott Executive Apartments, China.
2002 – 2004 COUNTRY GENERAL MANAGER
Marriott Hotels - Jordan
2000 – 2001 GENERAL MANAGER – PRE-OPENING
Jordan Valley Marriott Resort & Spa, Jordan
1998 – 2000 GENERAL MANAGER
Hurghada Marriott Beach Resort, Red Sea, Egypt
1990 – 1998 GENERAL MANAGER / DEPUTY GENERAL MANAGER:
Marriott International, London, U.K.
Renaissance Hotels & Resorts , Grenada, West Indies
1986 – 1990 DIRECTOR OF FOOD & BEVERAGE:
Renaissance Hotels & Resorts , Caribbean, Turkey, London
1981 – 1986 VARIOUS MANAGEMENT POSITIONS:
Southern Sun Hotels, Southern Africa
QUALIFICATIONS
Bachelor of Arts Degree from Manchester University.
3 'A' Levels & 8 'O' Levels.
Languages: English, French & Turkish.
Member of the Global Hoteliers Club having worked on four continents.
KEY ATTRIBUTES
• Robust luxury hospitality background, with major international brands.
• Experience in Asia, Middle East, Europe, and Africa.
• Strong believer in developing people and nurturing talent
• Adaptable with strong commercial acumen and excellent relationship management skills.
• Firm, yet fair leader with an entrepreneurial frame of mind.
• Solid media training as well as crisis management and mitigation
• Diplomatic, charismatic with a go-getter attitude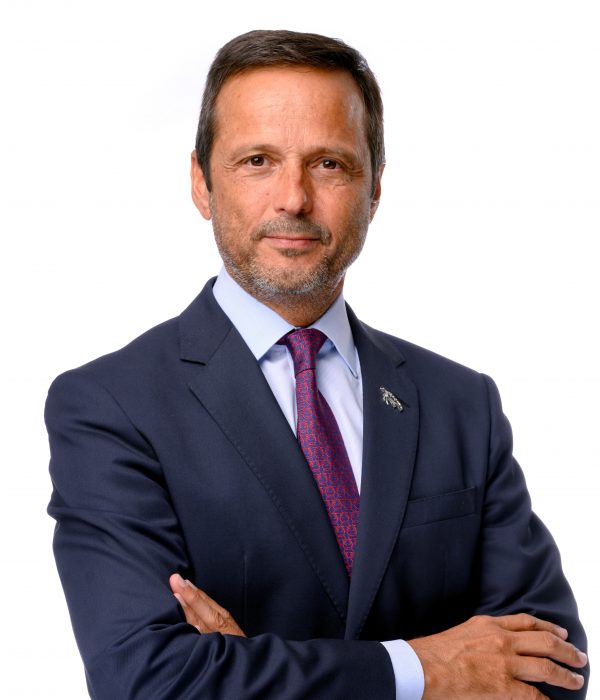 John Pagano
Group CEO, The Red Sea Development Company & AMAALA
John Pagano is the Chief Executive Officer of The Red Sea Development Company (TRSDC) and AMAALA, sister projects set along the north western coast of Saudi Arabia that will play key roles in the realisation of the Vision 2030 – KSA's economic roadmap for the future.
At TRSDC and AMAALA, John is leveraging his 38 years of international experience in delivering large scale multi-billion-dollar developments. Since 2018, he has led The Red Sea Development Company's growth from the ground up and is creating a unique eco-luxury, sustainable, regenerative tourist destination that will contribute to transforming the global tourism industry and to the diversification of the Saudi Arabian economy. In January 2021, he was appointed as CEO of AMAALA, and tasked with driving the next stage of development for the ultra-luxury destination.
John's experience covers every facet of the real estate value chain including site acquisition, master planning, planning, project structuring, financing, construction, and asset management.
John is the former Managing Director, Development of the Canary Wharf Group in London. The iconic 16.5 million sq. ft. mixed-use development serves as a landmark and the UK headquarters for multiple global financial, professional, and business services institutions. During the 23 years spent at Canary Wharf, John held numerous senior leadership positions, and was responsible for the creation of the Group's delivery organisation, a major contributor to the Group's success and a key highlight of his career.
Additionally, he also established Canary Wharf's residential business and secured planning permission for over 3.5 million sq. ft. of residential developments, representing over 4000 new apartments. The residential business along with the planning of the Group's 10 million sf development pipeline represents a significant part of the Group's value creation going forward.
As President of Baha Mar Development Company Ltd (BMDC), a luxury hospitality and residential development company in The Bahamas, John spent four and a half years in the Caribbean overseeing the master planning and financing of a transformative $3.5 billion luxury tourism destination resort. It now welcomes thousands of guests a week to its four new hotels, convention centre and the Jack Nicklaus Signature championship golf course.
Prior to joining TRSDC and AMAALA, John established his own international strategic advisory company, Old Fort Capital Investments Ltd, drawing on his extensive experience, providing strategic advice internationally on large scale real estate developments.
John holds a BASc degree in Mechanical Engineering from the University of Toronto. He also studied Corporate Finance at the London Business School.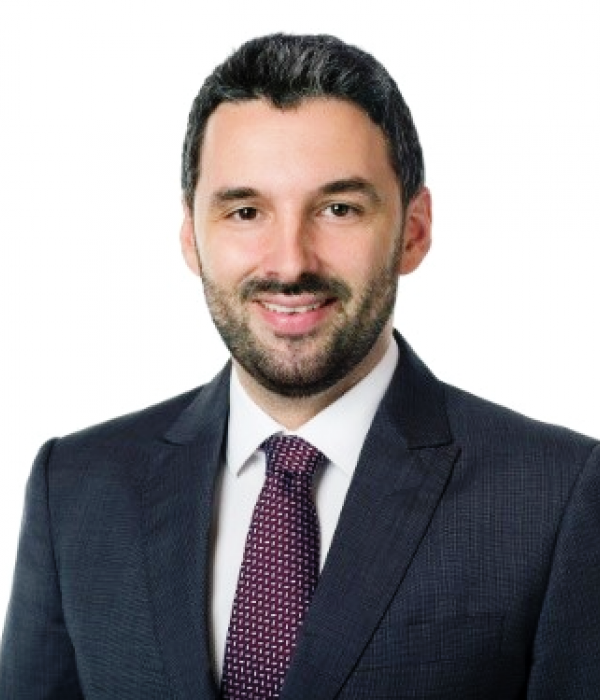 Marko Vucinic
Director of Hospitality and Real Estate Development, Tourism Development Fund
Marko has over 16 years of international real estate and hospitality experience in the segments of Development and Investment. Marko worked on projects in more than 15-countries across Europe, Middle East and Africa with the total project value exceeding USD 50bn.
Marko has held numerous leadership positions throughout the course of his career. In his current role, Marko is Director of Hospitality and Real Estate Development at Tourism Development Fund. Prior to this his roles included Executive Director at Public Investment Fund – Projects; Head of Investment at Al Rajhi Investment, Senior VP at JLL where he led hotels and hospitality team for MENA, etc. Marko is originally from Slovenia (EU) and has been based in the GCC region for the past 9 years.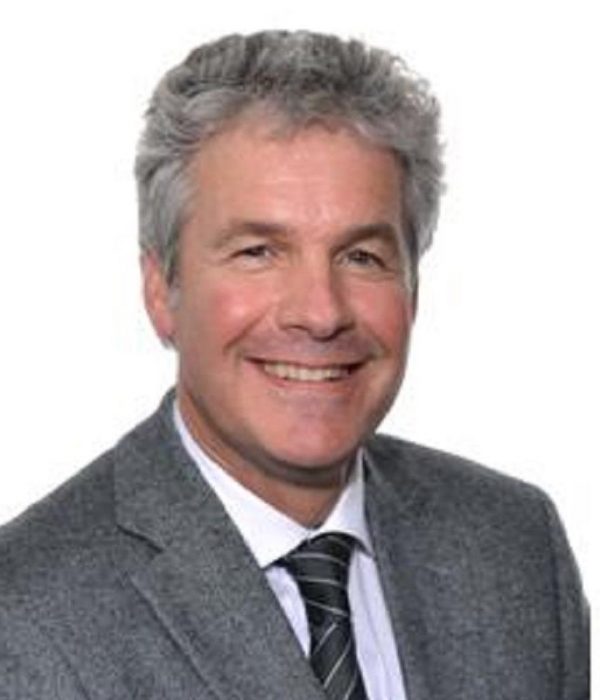 Fernand Donnet
Founder, Chairman & CEO, Sophos Hotels SA / Horesman SA
Founder, Chairman and CEO of SOPHOS HOTELS SA (Hotel Management Company), as well as Horesman SA (Trust, Audit and Hotel Expert Company) and STDC Sàrl – Swiss Tourism and Development Consulting (Destination and Asset Management Company) Fernand graduated from the Lausanne Hotel School and did various executive trainings with Cornell University. Fernand started his career as Consultant and then joined the Operation by managing independent and branded hotels . Member of a certain number of boards, Fernand is a veteran in the hotel industry and his companies are covering the Europe, Russia, CIS countries, Turkey and Saudi Arabia.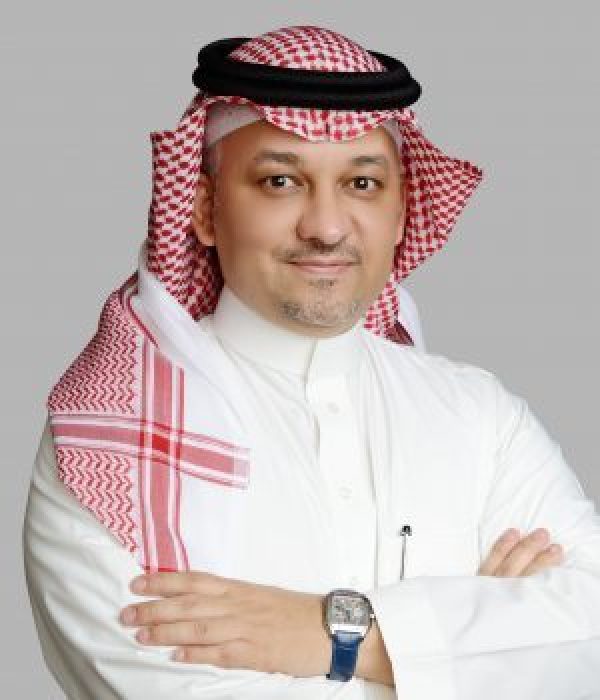 Dr. Adel Ezzat
Chief Executive Officer, Elaf Group
A visionary leader with a distinguished career spanning more than 25 years, Dr. Adel Ezzat currently serves as the Chief Executive Officer of Elaf Group.
Dr. Ezzat leverages his extensive experience in operations, marketing management, and sustainable organizational growth to steer the group's strategic direction, which is closely aligned with Vision 2030's roadmap for economic diversification and the development of the travel and tourism sector.
Prior to joining Elaf Group, Dr. Ezzat served as President & Chairman of the Saudi Arabian Football Federation. He has also held a number of senior positions with leading organizations including Chief Executive Officer of Saudi Paper Group, Managing Director of Hyundai & Genesis at Mohamed Yousuf Naghi Motors Hyundai, and Managing Director of the Toyota Business at Abdul Latif Jameel Group. Earlier in his career, he worked at Procter & Gamble for eight years where he honed his skills in the areas of operations management, human resources, supply chain management, and marketing.
Dr. Ezzat's remarkable progression throughout his working life demonstrates a strong commitment to professional and personal growth that has enabled him to successfully increase profitability, oversee multiple projects to the highest standards, and lead teams towards exceptional performance.
He holds a PhD in Marketing from Paris University, a master's degree in Business Administration from Manchester University, and a master's degree in Marketing from Nottingham Trent University, together with a bachelor's degree in Electrical Engineering from King Abdulaziz University.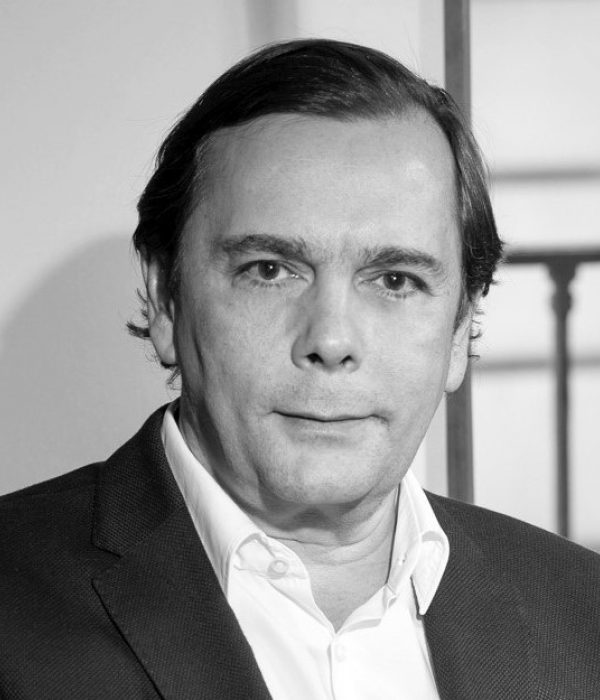 Federico J. González
Chief Executive Officer, Radisson Hotel Group
Federico J. González is the CEO of Radisson Hotel Group and leading the company since 2017. He has extensive global executive experience in the hospitality, leisure and fast-moving consumer goods (FMCG) sectors. Prior to joining Radisson, he was Chief Executive Officer of NH Hotel Group – where he led a major turnaround of the company – and as Deputy General Manager of Disneyland Paris.
He previously spent 16 years in senior management positions at Procter & Gamble in Brussels, Madrid and Stockholm before becoming the company's Country Head of Portugal in 2000.
A respected marketer and hotelier, González has written three books: Living and Working Abroad; How to Live and Work with Portuguese; and How to succeed in doing business the Swedish way.
As a global leader, Federico's personal mission is to motivate and energize large organizations to be more ambitious – in profitability, purpose and people – through respect for diversity of thoughts, culture, gender, experience and beliefs. González majored in Economics at the Universidad Complutense de Madrid and received a Masters of International Trade and Finance from the École Supérieure de Commerce de Paris. He is fluent in English, Spanish, Portuguese and French.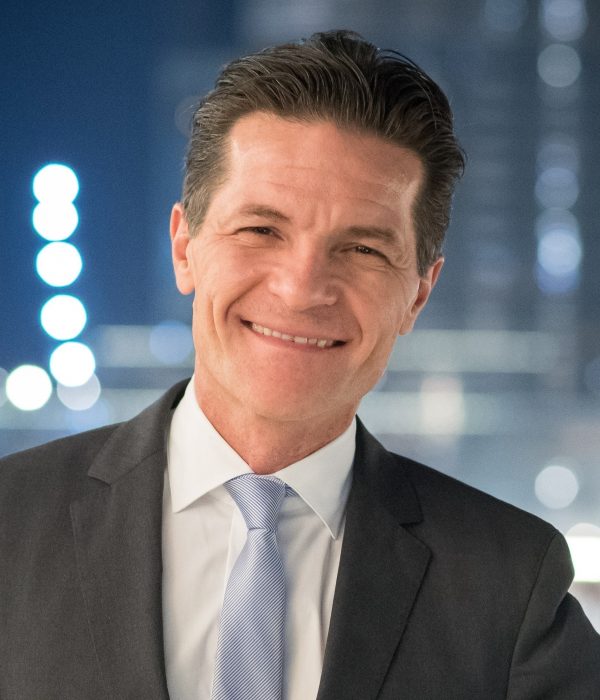 Olivier Harnisch
Founder, Lunasole Hospitality
Olivier Harnisch is an international Hotelier with over 35 years of experience and founder of Lunasole Hospitality, a consultancy company based in the UAE. Until 2021, he held the position of Head of Hospitality at the Public Investment Fund of Saudi Arabia and was the founding CEO of the PIF Hotel Management Company in Riyadh. Previously, Mr. Harnisch was CEO at Emaar Hospitality in Dubai. He started in the hospitality industry in 1986 in Nice, France. His career includes 4 years as COO of the Radisson Hotel Group and 14 years at Hilton where he was Managing Director for Northern and Central Europe. Mr. Harnisch is a Non-Executive Director and Board Member of various companies in Saudi Arabia and Bahrain. He holds an MSc in Organizational Behavior from the University of London, an MBA from Heriot-Watt University in Edinburgh and a Degree in Hospitality Management from the Berlin School of Hotel Administration. Having worked across the globe, Olivier Harnisch is fluent in six languages. He is also a passionate airplane pilot.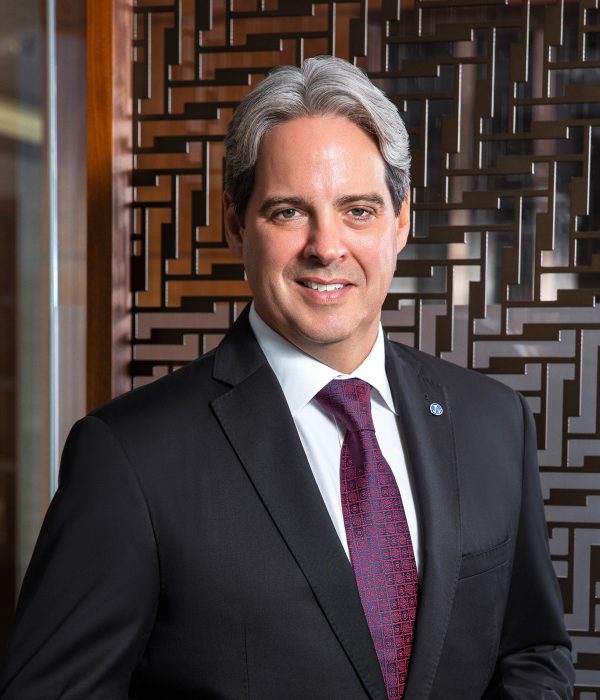 Guy Hutchinson
President & CEO, Rotana
Guy Hutchinson is President & CEO of Rotana, one of the leading hotel management companies in the region with hotels across the Middle East, Africa, Eastern Europe and Turkey. Hutchinson is responsible for developing and executing the strategic direction of Rotana and devising and implementing short- and long-term strategies to help the company realize its expansion plans. In addition, he provides executive oversight of all aspects of Rotana's day-to-day operations.
Hutchinson joined Rotana as Chief Operating Officer in January 2014, bringing with him extensive experience in the hospitality industry from markets as diverse as Japan, Australia, China, and India, in addition to a previous stint in the Middle East.
During his tenure as COO, Hutchinson has played an instrumental role in strengthening Rotana's leadership credentials in global markets, driving the company's quality standards and financial performance and ensuring the scalability of its business model with a view to creating shareholder value.
Spearheading the company's expansion, Hutchinson led the introduction of 28 new hotels across 13 markets, launched a franchise model for the Group and oversaw the opening of new Global Sales offices in Paris, Milan, Amsterdam, and Istanbul to drive business from these key markets.
Hutchinson joined Rotana's feted executive team with prestigious recognition of his own such as being named China's Most Innovative Leader (2011) and serving as the Chairman of the Australian Hotels Association (North Queensland).
The international hotelier's career is notable for its creative leadership and his success in change management, repositioning, and building high performing teams.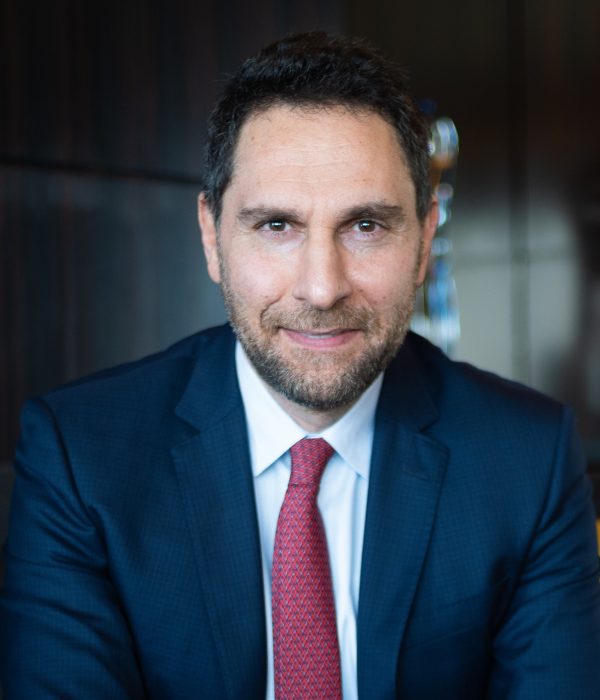 Haitham Mattar
Managing Director, India, Middle East & Africa, IHG Hotels & Resorts
Haitham Mattar is Managing Director, India, Middle East and Africa (IMEA), responsible for driving the growth and strength of IHG and its hotels across the region. He is currently leading the operations and performance of more than 160 hotels as well as overseeing the strategic development of IHG's plans with a pipeline of 106 hotels. Key to his role is maintaining and fostering relations with government stakeholders, tourism bodies and owner community across markets.
Previously, Haitham served as Senior Advisor to the Saudi Ministry of Tourism, advising on the National Tourism Strategy and the execution of the commercial tourism strategy to position Saudi Arabia as one of the world's top, emerging tourism destinations.
Prior to this, Haitham was the CEO of the Ras Al Khaimah Tourism Development Authority, where he successfully repositioned Ras Al Khaimah to become one of the fastest growing, adventure destinations in the world.
With more than 25 years of experience in global destination and hospitality management and marketing, Mattar has also held senior roles within IHG, as well as Marriott and Hilton Worldwide.
Mattar continues to serve as an advisor to several travel and tourism organizations. Having been involved with UNWTO for several years, in 2020, he was appointed as a Special Advisor to the Secretary General of the UNWTO. Additionally, he serves as an advisory board member of the Arabian Travel Market and the Global Thinkers Forum (GTF).
Named 'Tourism Promotion CEO of the Year' at the Global CEO Excellence Awards, Mattar was featured in the Arabian Business 'most powerful Arabs' list, in addition to being named 'Leisure and Tourism CEO of the Year' at the prestigious CEO Middle East Awards and 'Business Leader of the Year' at the Hozpitality Excellence Awards in 2018.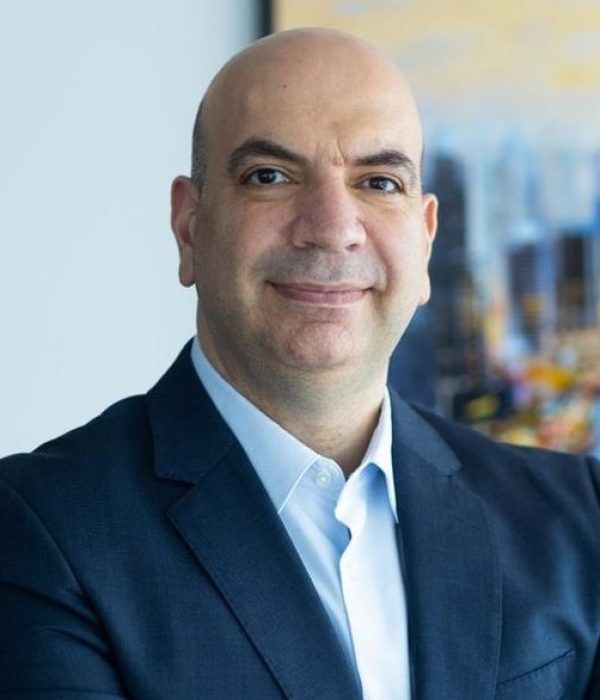 Maher Abou Nasr
Vice President Operations Saudi Arabia, IHG Hotels & Resorts
Maher Abou Nasr has been with IHG for over 10 years. He started his career with the company as Regional Director, Finance & Buisness Support for our operations in the UAE and Near East Africa. He served as Director Development for Middle East and Africa, working with owners and partners across the region with a special focus on KSA.
Most recently as Head of Operations Finance for IMEA, overseeing the Middle East, Africa and South West Asian markets, he helped navigate our team and owner community through the pandemic, leading cash management initiatives and creating operational efficiencies to set the foundation for a strong recovery.
As VP Operations for Saudi Arabia, Maher Is responsible for the performance of the hotels in Saudi, driving operational excellence, building stronger owner relationships, driving greater owner returns and developing the national talent. He is also focussed on renovations and upgrading the quality of our current portfolio across the nation and driving Journey to Tomorrow, IHG's 10-year responsible business plan, in the country.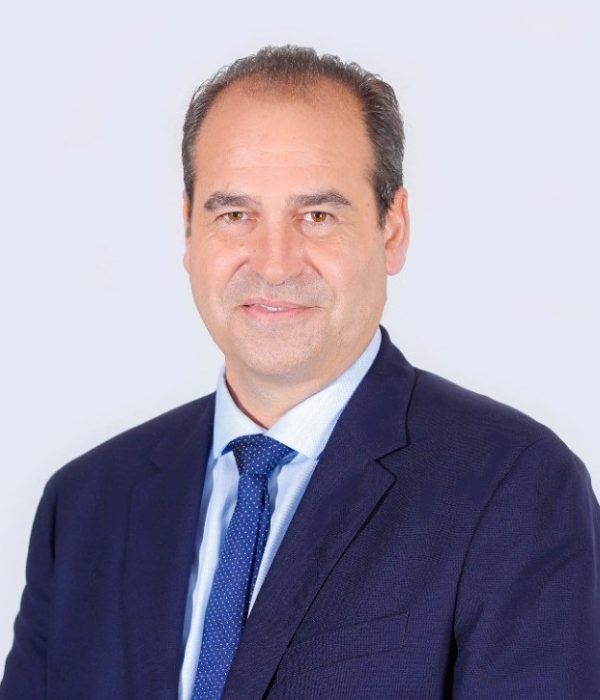 Cyril Piaia
Chief Executive Officer, EMAAR Economic City - King Abdullah Economic City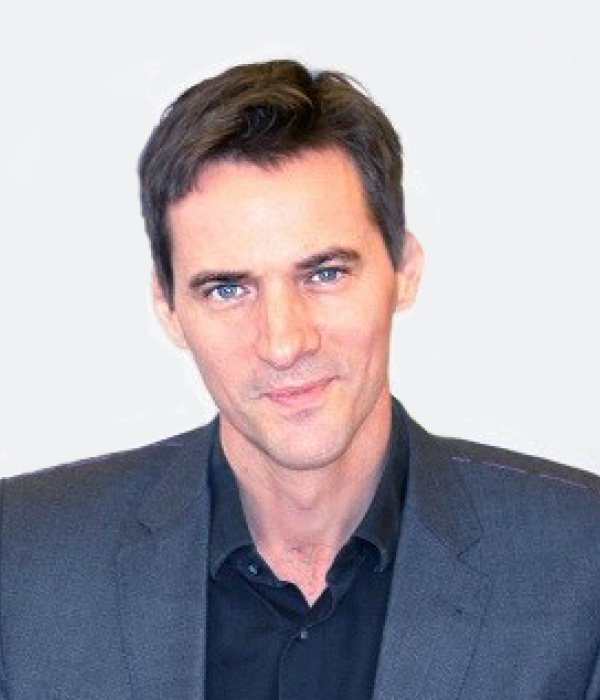 Ross Veitch
CEO & Co-Founder, Wego
Ross is CEO & Co-Founder at Wego, an online travel marketplace for users living in the MENA and APAC regions. Wego harnesses powerful technology that simplifies the process of searching, comparing and booking flights and hotels across hundreds of airlines, hotels and online travel agency websites. Wego has dual-HQs in Dubai and Singapore and is backed by top-tier investors including Tiger Global, Crescent Group, Square Peg Capital, MEVP and the MBC Group.
Ross is an internet industry veteran having established Yahoo!s Southeast Asian operations in Singapore in 1998 and where he led product & engineering teams. Ross is an active angel investor in the technology sector and enjoys working with other passionate entrepreneurs. He has worked in Sydney, Melbourne, London, Kuala Lumpur and now splits his time between Dubai and Singapore where Wego's business is based. He travels frequently for business but not nearly enough for leisure.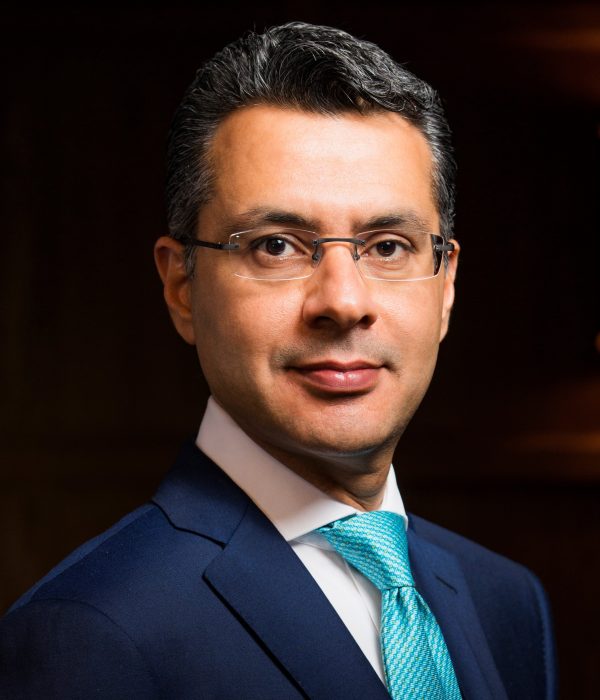 Sandeep Walia
Chief Operating Officer Middle East, Marriott International
Sandeep Walia is the Chief Operating Officer for Marriott International in the Middle East. With over 25 years of international experience in the hotel industry, Sandeep is currently responsible for the operations of Marriott's properties in the Middle East (including Egypt and Turkey) which features over 150 operational properties and more than 90 properties in its pipeline.
Sandeep is a seasoned hospitality professional with strategic business acumen driven to deliver operational and financial excellence to create market leading returns and establish mutually beneficial partnerships and relationships with stakeholders. A dynamic and result-oriented leader, he is adept at building and nurturing high performance teams guiding and motivating them towards setting and achieving visionary goals by effectively aligning company values with key business initiatives and brand experiences.
Sandeep joined Marriott International in 2005. Prior to his current role, Sandeep was the Area Vice President for the United Arab Emirates and overlooked the operation of the company's largest market in the Middle East. Before taking on his role in the UAE, he was the Area Vice President - Luxury Brands for Western Europe, overseeing the company's luxury portfolio across Austria, Czech Republic, France, Germany, Iceland, Netherlands, Poland, Switzerland, the UK and all BVLGARI hotels in Europe.
Having worked for brands across Asia (India), Middle East, Africa and Europe, Sandeep has a global mindset and a key understanding of the consumer landscape and their evolving needs and aspirations.
Sandeep's other key accomplishments include an Executive MBA from the Kellog School of Management at Northwestern University, a degree in Leadership from Harvard Business School and a post-graduate from the Oberoi Center of Learning and Development.
Of Indian origin, Sandeep currently resides in Dubai and is a member of the Young Presidents Organization.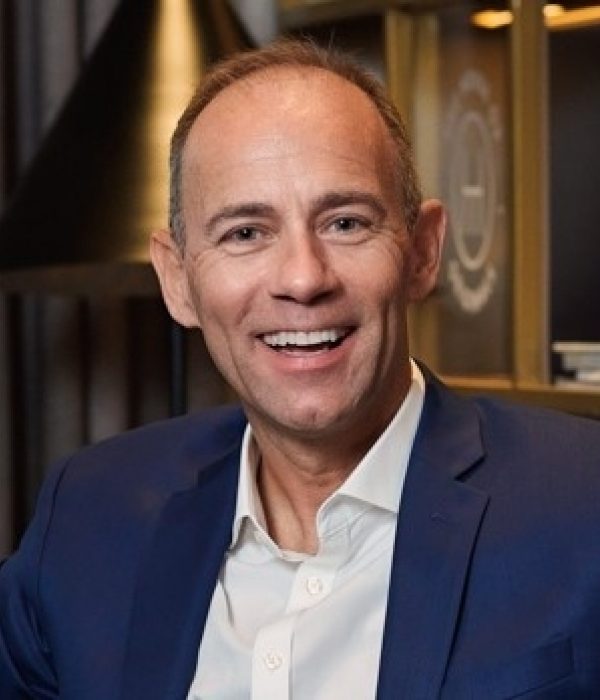 Mark Willis
Chief Executive Officer, India, Middle East, Africa & Turkey, Accor
Mark Willis holds an MBA in International Business from Oxford University in the United Kingdom and has completed a number of senior management programs at Cornell University, New York.
Previous to his appointment, he was the President for the Asia region with Mövenpick Hotels & Resorts, a very dynamic area with a robust expansion strategy to open 30 properties by 2020.
With a career spanning over 30 years with leading hospitality companies, including IHG and Sun International, a large portion of his professional life was spent with the Radisson Hotel Group (formerly Carlson Rezidor Hotel Group), where he held a number of senior leadership positions, including Senior Vice President Middle East, Africa & Turkey. It was in this role that Mark oversaw all brands within a portfolio of 85 hotels with over 80 hotels in the development pipeline.
Marks brings with him a wealth of operational experience alongside an intuitive knowledge of the Middle East and Africa, a region that he has worked in for over 14 years.
He joined the Group Executive Committee in September 2018, when the Group finalized the acquisition of Mövenpick Hotels & Resorts, and he is responsible for a portfolio of more than 430 hotels in operation and development.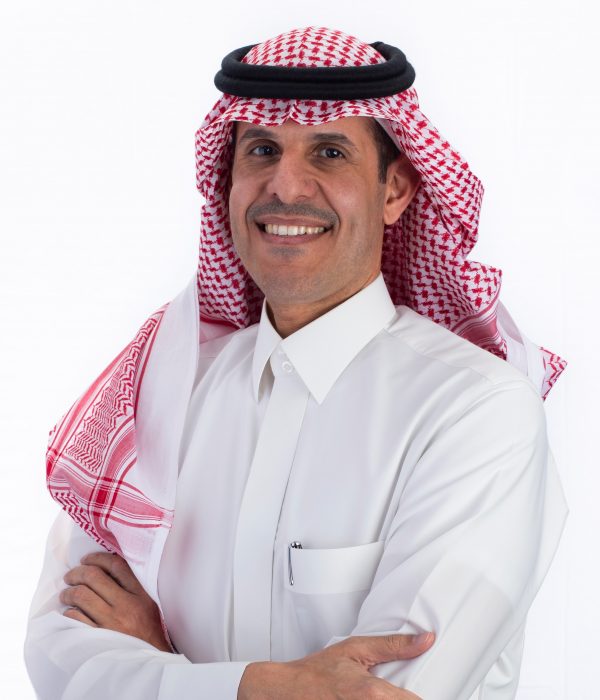 Tareq Al Sadhan
Chief Executive Officer, Riyad Bank
Tareq Al Sadhan joined Riyad Bank in 2018 as a Senior Executive Vice President and the Chief Financial Officer. His appointment as President & Chief Executive Officer was issued by Riyad Bank's Board of Directors resolution on 01/04/2019.
Al Sadhan started his career with KPMG Saudi Arabia where he spent 18 years progressing through the ranks to became one of the youngest Partners in the history of KPMG. During his last five years at the company, he served as the CEO/Managing Partner and the Chairman of the Advisory Committee.
Prior to joining Riyad Bank, he served in the public sector in Saudi Arabia and held roles such as Advisor to the Chairman in the Saudi Fund for Development (SFD), Acting Director General at the General Authority for Zakat and Tax (GAZT), and Deputy Governor for Supervision at the Saudi Central Bank (SAMA).
Al Sadhan is an active member of various external organizations and holds a number of memberships as well as Board roles throughout his career. He is a member of the 2020 World Economic Forum's Stewardship Board for the Middle East and North Africa. He is also a Fellow of the American Institute of Certified Public Accountants (AICPA) and the Saudi Organization for Certified Public Accountants (SOCPA).
Al Sadhan holds a master's degree in Business Management from Ecole National des Ponts et Chaussées in France and received his bachelor's degree in Administration Science from King Saud University, majoring in Accounting.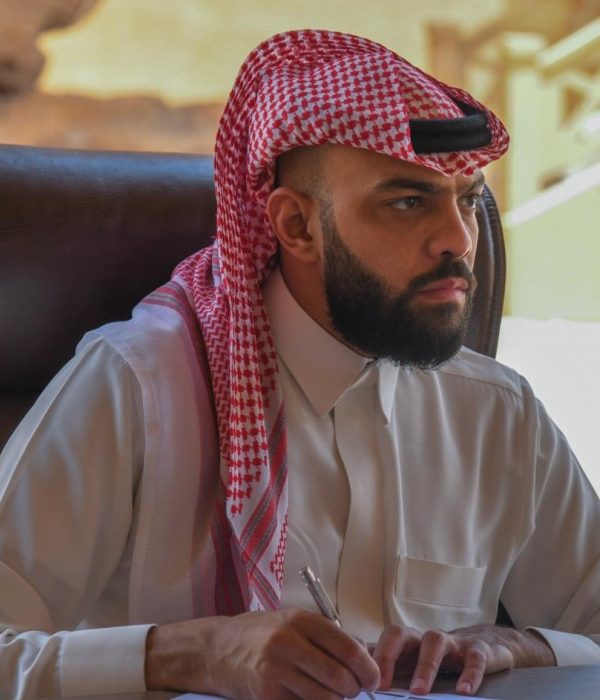 Abdullah Al Muslemani
Chief Executive Officer, Crown & Co
Growing up in a family of diplomats, Abdullah Al Muslemani has lived in over 20 countries across the globe and in each has lived and experienced multiple cultures, languages and service. With a degree in Hospitality and Tourism, Abdullah is a meticulous results-oriented team leader with a passion for service.
Over the last decade, Abdullah has held key leadership roles within the luxury hotel and resort environment, predominantly in the Middle East, Europe and the Caribbean. Abdullah is a key mentor to Saudi Nationals in the service industry, and his ability for "straight talk" brings real perspective.
With a firm belief that the success of a company and organisation is rooted in its guiding culture of how employees are treated, Abdullah is able to deftly harness a team to maximise performance.
Currently the CEO of Crown and Company and also Sora Saud Trading Company.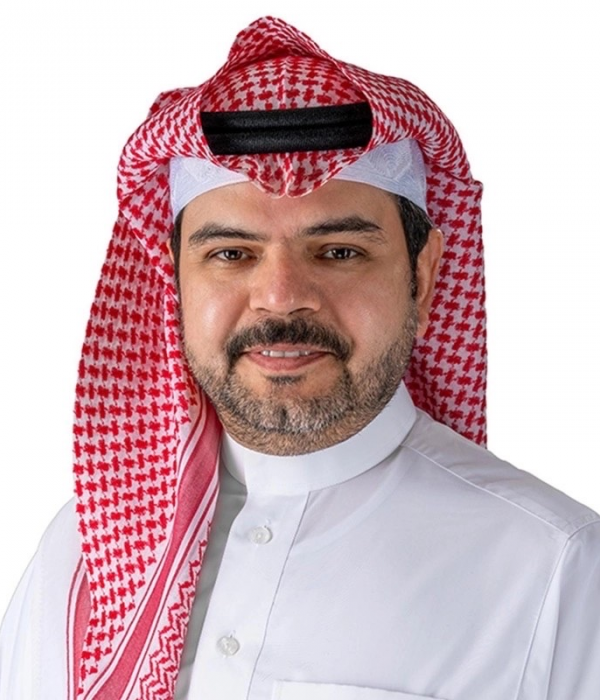 Fares Al Rashed
Chairman & Founder, Oqal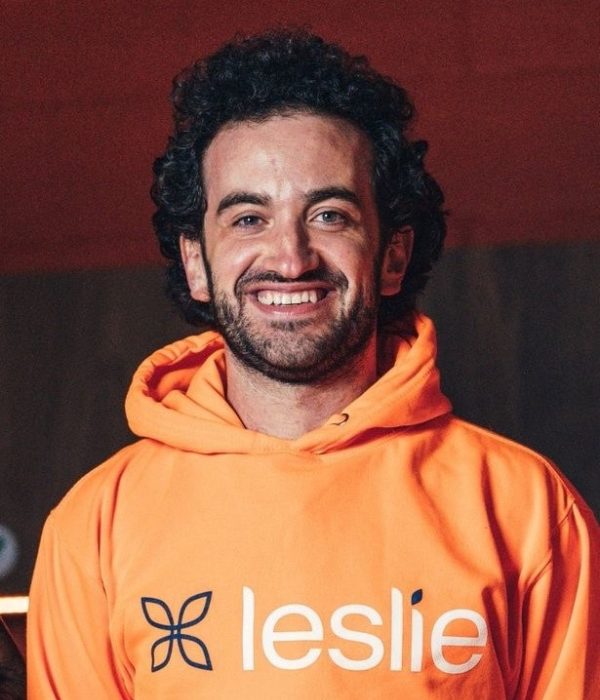 Joey Barnett
CEO & Co-Founder, Leslie
During the pandemic Joey co-founded Leslie and in this short time they have become the world's leading on-table QR payment provider, with teams scattered across the UK, US, Europe. Leslie helps venues hone-in and focus on capturing missed opportunity revenue within food, beverages and service sales globally. They are poised to be the leader in the 'last mile of payments' being the go-between the consumers & venues to Order, Tip & Pay.
Prior to co-founding Leslie, Joey spent the last 5 years focusing on investing, mentoring and advising early-stage start-ups. His business success is rooted in ambition, integrity and seizing the right opportunities at the right times.
Leslie is named after Joey's late grandfather, Leslie Barnett, who spent his whole life in Blackpool where Joey was born and raised.
The Leslie brand is named after him and the Leslie logo features a brand mark of a line drawing representation of a tangerine coloured flower. Tangerine is the colour of Blackpool Football Club and each petal within the brandmark corresponds to one of their four values; Reliability, Integrity, Making a difference and Energy. which lie at the very heart of Leslie, running through the veins of the brand, culture and business DNA.
Joey Barnett
Co-Founder - Leslie
www.getleslie.com
T: +44 20 3981 8601
M: +44 7894 946 592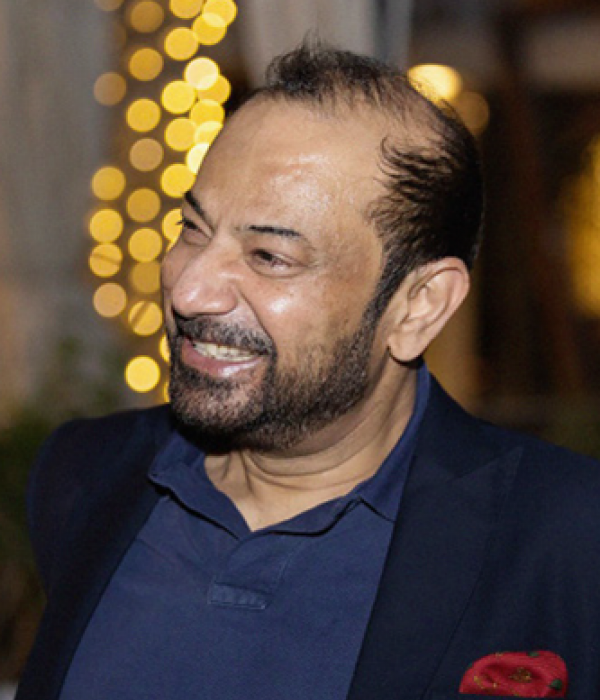 Atul Chopra
Founder & CEO, Fresh On Table
Fresh On Table founder and CEO Atul Chopra is a serial entrepreneur and recognized No 1 Game-changer in Caterer Top 50 2021 Power list.
Starting his professional journey as an Investment Banker he pivoted to become a Tech entrepreneur in early 2000.
He went on to create one of India's early success stories of Telecom product companies which went global.
Post that he turned into an active investor, mentoring, and seeding several startups.
He founded Fresh On Table in 2019 with a vision is to boost sustainability through food by cutting the travel times and distance of produce.
From a modest proof of concept in France, his company are among those at the forefront of the UAE's food security ambitions, which today remains an evolving benchmark for food security in the entire Gulf region.
He has teamed up with some of UAE's most revered hotels and restaurants, opening their eyes to the UAE's incredible choice of local produce and ingredients.
With this comes greater transparency and traceability, improved freshness and taste and reduction of carbon footprint.
Atul is a Chartered Accountant and lawyer by training.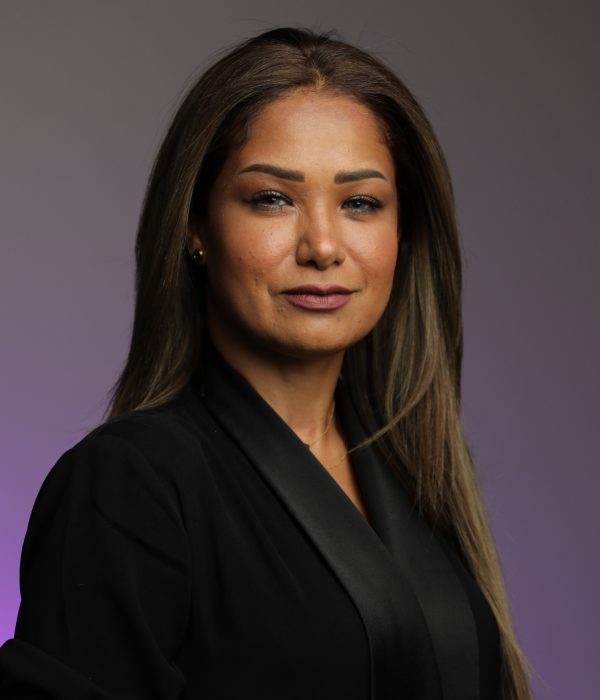 Amal Dokhan
Partner, 500 Global
Amal Dokhan is a Partner at 500 Global overseeing the Sanabil 500 MENA Seed Accelerator program and fund. Prior to joining 500 Global, she was an active angel investor in Saudi Arabia. Amal was the CEO of GEN SAUDI and Managing Director of Babson Global Center for Entrepreneurial Leadership. She was also the Manager of Learning and Design at the Entrepreneurship Center at King Abdullah University of Science and Technology, where she co-designed and led the TAQADAM accelerator program and Corporate Innovation programs.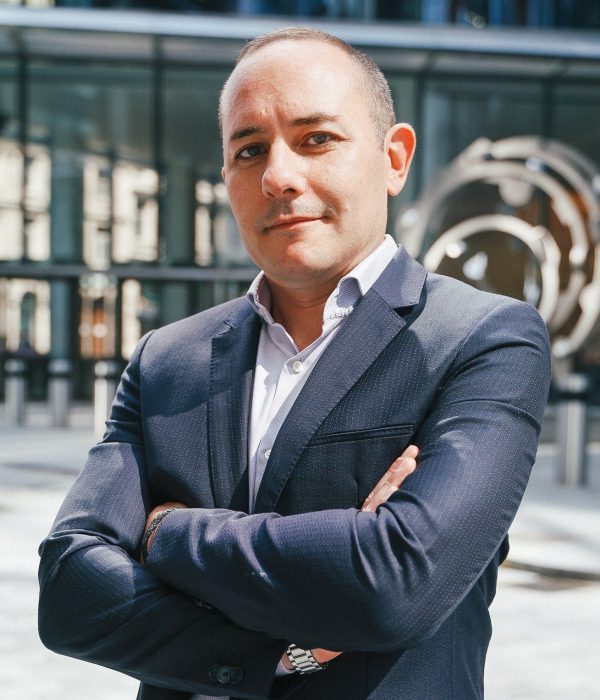 Matteo Frigeri
Founder & Business Director, Seeds Consulting
Matteo is the founder and director of Seeds Consulting, the London-based business development agent for a range of established and fledgling international restaurant concepts, such as I Am Döner, The Avocado Show, Pitaya, The Butcher, The Vegan Junk Food Bar, Crepeaffaire, Bubblewrap and Flower Burger. Matteo has forged numerous partnerships between such trendy and profitable brands, and the most reputed operators worldwide, delivering tremendous growth in a variety on geographies, including the UK, mainland Europe and the Middle East.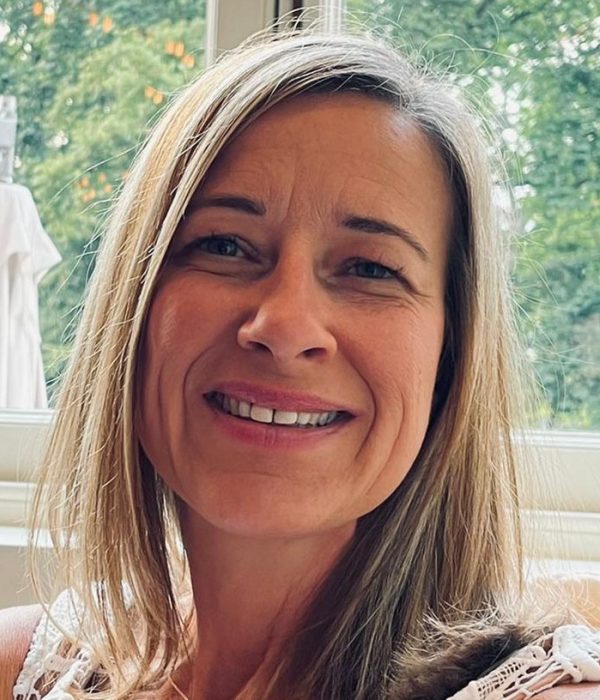 Gemma Greenwood
Director, Content Inc.
Gemma Greenwood has more than 20 years' experience as a journalist, editor and corporate and crisis communications consultant in the UK, Middle East and Asia. She is also an accomplished moderator, having organised and presented the Arabian Travel Market (ATM) conference programme since 2010, both live and online.
Over the past 11 years, Gemma has moderated several high-profile sessions featuring major industry leaders at ATM and WTM London and launched ATM's successful summits on hospitality, halal tourism and Saudi Arabia. She has also moderated conferences for hospitality industry giants such as InterContinental Hotels Group (IHG).
As an editor, she has personally overseen the launch of and managed several landmark business titles including Hotelier Middle East, Hotel News Middle East, Arabian Travel News, the highly regarded Arabian Travel Market (ATM) Yearbook series and more recently, the first World Travel Market (WTM) London annual to celebrate the event's 40th anniversary in 2019, with a second edition to follow in 2022.
Gemma is also currently editor of Motivate Publishing title, Business Traveller Middle East and not only writes and edits the publication but plays a key role in executing the highly regarded BTME awards programme, as well as presenting webinar content for key clients.
As Director of Content Incorporated, she supports major hotel, tourism, hospitality and real estate companies with a wide range of corporate communications and editorial services, from content and PR to media and crisis communications training.
Her clients include Dubai Tourism, the Abu Dhabi government, Ras Al Khaimah Tourism Development Authority (RAKTDA), IHG, Accor, Rotana, The First Group, Atlantis The Palm, as well as travel and hospitality industry start-ups.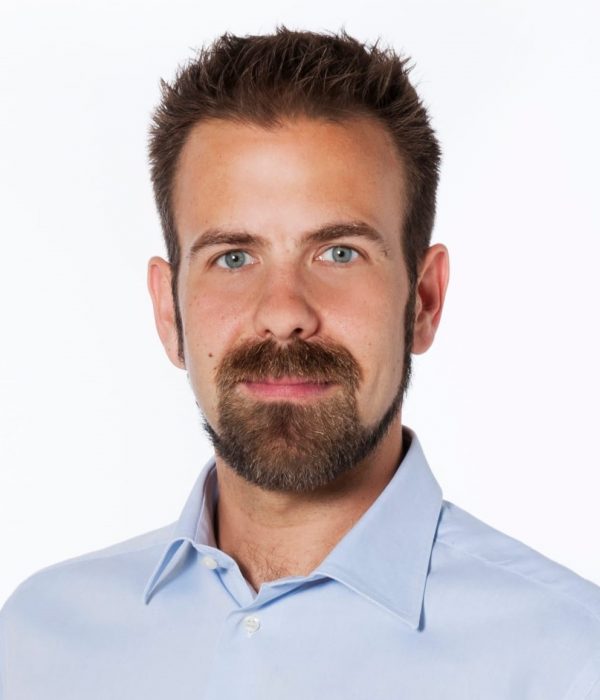 Amedeo Guffanti
Managing Director, Jakala Spa BC, Founder, Gotu.io
Today I am the proud Managing Director of the Digital & Media division in Jakala Spa BC with a team of 150 people in Milan (Italy), London (UK) Rome (Italy) and Riga (Latvia).
After almost 16 years spent in growing 77Agency as an independent entrepreneur, in 2020 77Agency merged in Jakala Spa BC with the vision of creatng the first independent player Worldwide in unlocking the power of Customer first Party data with the power of digital communication and advertising; having a comprehensive offering focused on Loyalty, Engagement, Advisory, MarTech, AdTech always at the service of the success of our customers.

My history: I Joined 77Agency in 2007. I started working as New Media Strategist to support the company founder in further developing operations and business. In few years, I became Head of Operations and partner at first, then in 2013 I took the role of General Manager becoming also one of the two main shareholders of the company.
Since there, 77Agency has grown a lot and we became a leader independent agency operating in digital marketing, with more than 160 employees, 4 offices (London, Milan, Rome and Riga) operating digital advertising campaigns in more than 25 Countries in 16 different languages.
Thanks to our development and research activities, carried on with our team in UK, Latvia and Italy 77Agency became Global Partner of Facebook, as founding members of the Facebook Strategic Preferred Marketing Developer programme. In 2014 we decided to spin-off Gotu.io from 77Agency, soon becoming the leader in Europe in serving local digital campaigns of SMBs and retail chains in Facebook and Google. In 2016 Gotu.io was awarded with the prestigious Facebook Innovation Spotlight prize in the category "real result for customers".
From 2012 to 2014 I have been member of the board of IAB (Interactive Advertising Boureau), where I have organized the first ever Italian seminar dedicated to social media, sharing the stage with the four main Italian publishers: Mediaset, Rai, Sky and Cairo Group.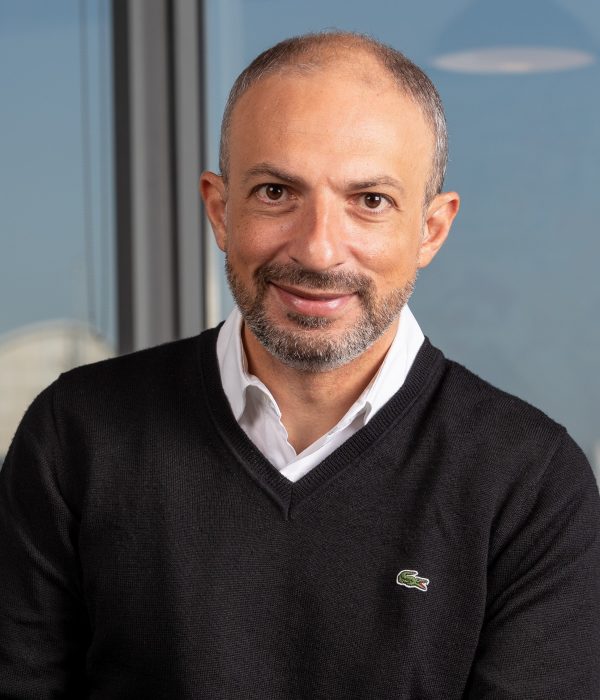 Bani Haddad
Founder & Managing Director, Aleph Hospitality
Following a successful 25-year career in the hospitality business, Bani Haddad founded Aleph Hospitality in 2015 to provide hotel owners in the Middle East and Africa with a customised, results-driven alternative to traditional hotel management models.
A visionary leader, acclaimed speaker and widely respected hotelier, Bani successfully developed, launched and managed several major international hotel brands prior to making the bold move to set up Aleph Hospitality.
From site selection, fundraising and construction at Hospitality Management Services and pre- and post-opening operations at Starwood and Disneyland Resort Paris, to strategic growth and development as Regional Vice President Middle East & Africa for Wyndham Hotel Group, Bani has first-hand experience in virtually every aspect of hotel management.
Under Bani's leadership, Aleph Hospitality operates 10 hotels and has more than 15 under development in Africa and the Middle East.
Bani holds an MBA from IMHI, a joint programme established by Cornell University's School of Hotel Administration and ESSEC. Originally from Lebanon, Bani has lived in the United Arab Emirates since 2005.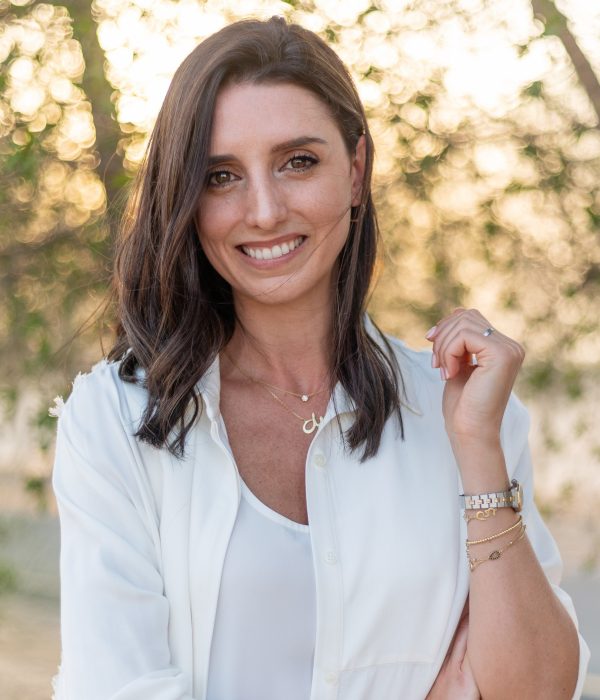 Noelle Homsy
Co-Founder, ENVI Lodges
Imagining she would one day design her own little hotel and retire on a Greek Island, Noelle studied architecture and ended up building an unconventional career. Starting with architectural design and construction project management, she later handled claims, risk management and arbitration cases for real estate projects in the Middle East. A born multitasker, she also earned a Masters in Engineering Management from the American University of Beirut and a certificate in Negotiation and Dispute Resolution from Harvard University --all the while, Noelle was still looking for a way into the hotel world.
In 2017, Noelle moved to Singapore for her MBA, and travelled all around South East Asia, visiting multiple eco-luxury camps in the region. After graduating from INSEAD, Noelle jumped at the opportunity to enter the hospitality industry, taking on a role in luxury hotel development with a focus on experiential lodging. During that time, she successfully signed 4 lodges in the UAE and moved on to lead the hospitality and tourism practice at Grant Thornton UAE. Her passion for watching hotels come to life combined with her love for responsible tourism finally led her to launch ENVI Lodges.
Hamza Khan
Co-Founder, Letswork
Hamza Khan, 28, is the co-founder of Letswork. He is a qualified lawyer, having received his law degree from the London School of Economics and having trained at Clifford Chance LLP. In October 2017, Hamza was selected for the E25 entrepreneurship program at EMAAR. Three months later, Hamza launched Letswork with his co-founder, Omar Al Mheiri. Letswork is the Middle East's largest flexible workspace solution provider.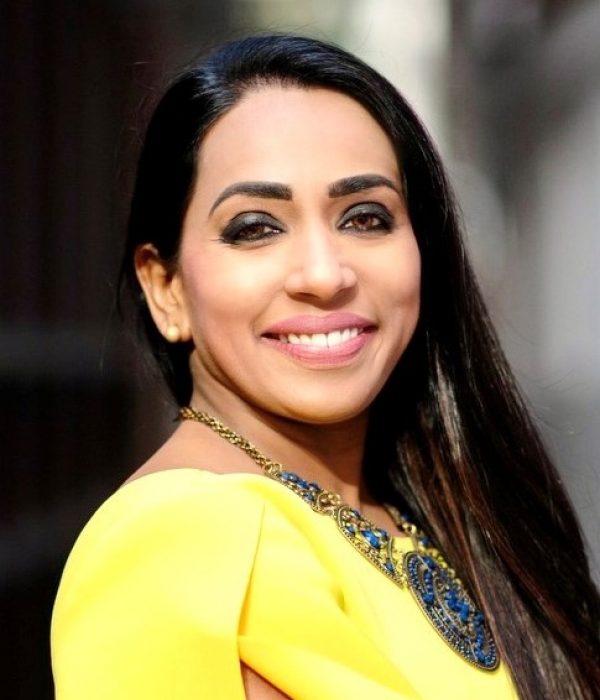 Aradhana Khowala
Chief Executive Officer & Founder, Aptamind Partners
Aradhana Khowala is globally identified as an authority on the travel, tourism and hospitality industries and has over two decades of experience across 75 countries in 5 continents. She is currently CEO & Founder of Aptamind Partners a Private Client Advisory that is a trusted advisor to ambitious leaders in Governments, Family Offices, Private UHNW Investors and International Organisations. Previously she was the MD of Tourism Sector at NEOM - the US$ 500 Billion land of the future purpose built for a sustainable and a new way of living.
An experienced Board Member she has an active portfolio of Board roles and currently serves as the Chair of the Advisory Board of the Red Sea Project in Saudi Arabia which is a signature "giga" project of Saudi Arabia Vision 2030, which, through breakthrough models for international tourism, sets new standards for sustainable development and environmental stewardship.
Aradhana also serves as a Board Member and Steering Committee member of World Tourism Forum Lucerne a highly focused, top level, strategic body that brings together selected leaders around the world to reflect on the big challenges facing the industry. She is also a Board Member of Elaf Group, the leisure arm of a sustainable and publicly listed holding company - SEDCO. In the past she has worked for Jones Lang LaSalle, covering UK, Benelux and Scandinavian markets, a Strategy Consulting practice in Europe and Asia as well as in Hospitality Operations in India.
Aradhana has won multiple awards including the 21st Century Icon Awards in 2017 in association with CNBC and London School of Economics as an Inspirational Game Changer in Tourism. In 2014, she was featured as one of the 50 most Influential Next Generation leaders who will likely define the future of the Tourism sector by Swiss Economic magazine Bilan (Forbes equivalent) and in 2021 she was featured as an inspirational woman rethinking a sustainable future of tourism by City Nation Place.
A keen industry practitioner, she is a regular speaker and moderator well known for her international advocacy on sustainable tourism, climate change, women and diversity and has participated in global policy discussions in United Nations bodies, WEF as well as the G20 apart from some of the foremost Family Office conferences as well as Tourism and Leadership Summits around the world. She read at Cornell University in US, is a certified NLP Coach, has an MBA from Ecole Hôtelière de Lausanne in Switzerland and an International Director Certification from INSEAD in France.
A passionate advocate of the transformative power of tourism and the prospect it presents for combining conservation with community, culture and commerce, she spends a lot of her time engaging Presidents, Prime Ministers and Tourism Ministers lobbying for travel and tourism as a force for good. She also guest-lectures on tourism, authentic leadership and entrepreneurship at different Universities globally.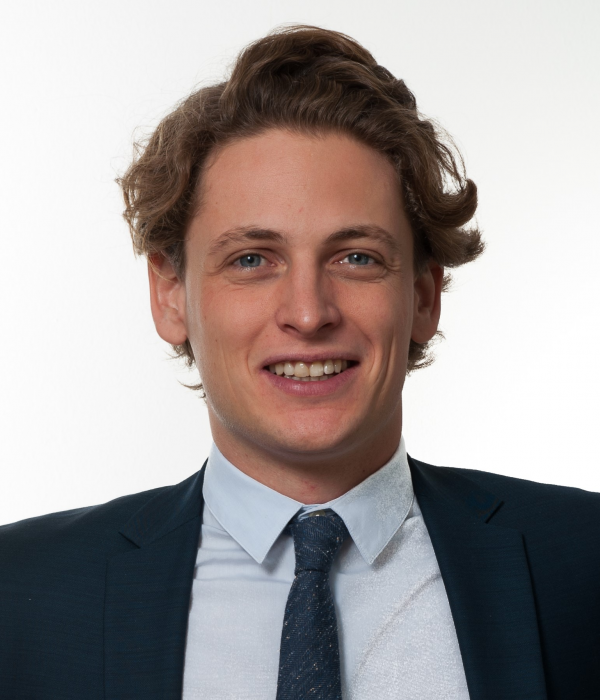 Victor Maurice Philippe Lefevre
Middle East & Africa Lead, Eve Air Mobility
Victor is an aviation & mobility enthusiast. Over the past 10 years, he worked for the MEA region, selling Embraer's aircraft (3rd aircraft manufacturer in the world) to airlines. In 2020, he took on a personal challenge and crossed Africa by land from Cape Town to Cairo.
He is now leading MEA for Eve Air Mobility, a company that produces electric vertical take-off and landing (eVTOL) aircraft for the future of sustainable urban air mobility.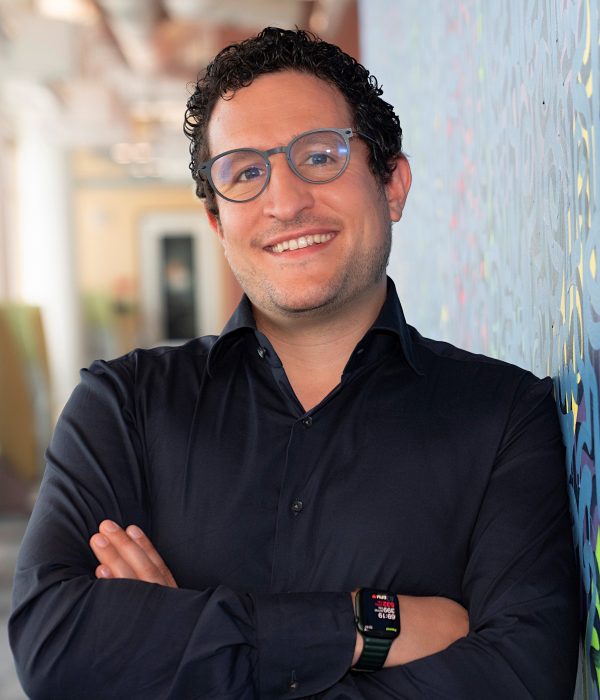 Joachim Marciano
Head of Service Industries - Middle East & North Africa, Meta
With over 15 years of international experience, Joachim Marciano is a dedicated and experienced business leader specialized in growth hacking, go-to-market strategic planning and Business development.
Since early 2020, Joachim Marciano has served as the Head of Service Industries for the Middle East and North Africa (MENA). He leads the department in charge of the commercial growth of Facebook and its expanding portfolio of apps, services and platforms (Instagram, WhatsApp, Facebook, Messenger, Oculus, Workplace, etc.), across the Travel, Tourism, Financial Services, Automotive and Mobility industries.
Having joined Facebook among the first 3% of its current employees globally, Joachim was one of the first Southern Europe industry head and contributed in multiple leadership positions to building a multi-billion dollar business in Southern Europe, by structuring & scaling the sales team, and enabling the first partnerships with market leading traditional and digital native organisations.
Before Facebook, Joachim led the relationship between emerging technology providers, such as software houses, system integrators, consultancy firms, and Gartner. Joachim also spent a couple of years working as an entrepreneur in the entertainment industry, where his passion for music drove him to co-create among others, the now world renown Music Festival: Life Festival. He currently sits as a board advisor to several start-ups in EMEA.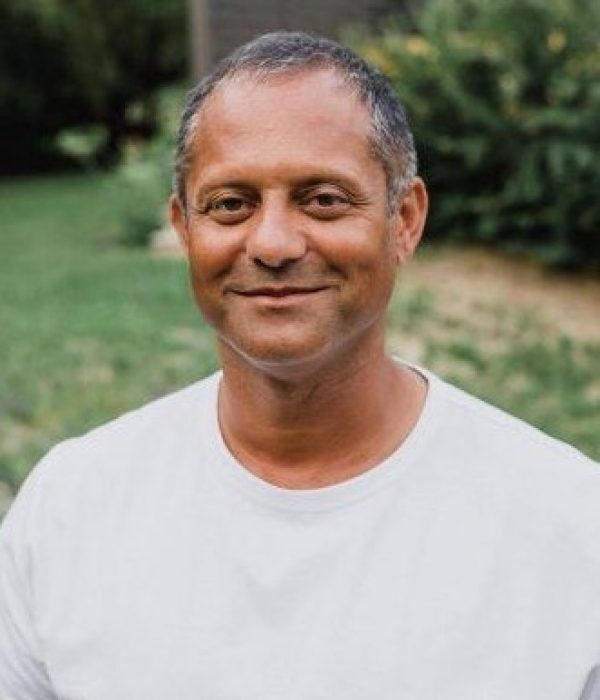 Nimesh Patel
Founder & CEO, Kabuni
An experienced technology entrepreneur with a background in technology and property. Neil has over 20 years experience as a founding CEO for innovative companies as well as being a board member of various public and private companies in the UK, Canada and Australia. Neil completed two public listings raising over $40m for multiple projects.
Today Nimesh is the CEO/Founder of Kabuni, a privately held company in the UK building a vision to unlock the design potential of every child and elevate their lives through a Safe Metaverse within which kids can explore, learn and grow.
After living 11 years in Canada with a family of four kids with his wife of 15 years, Nina Jane Patel and Neil recently returned to the UK. A family of entrepreneurs, with a deep passion for leaving a legacy - their four kids run a charitable project - Kids Help Kids addressing solutions to help kids eat, sleep and learn daily.
I have got more wrong than right as a person and entrepreneur but remain curious and committed to leaving this planet in a better place for generations to come.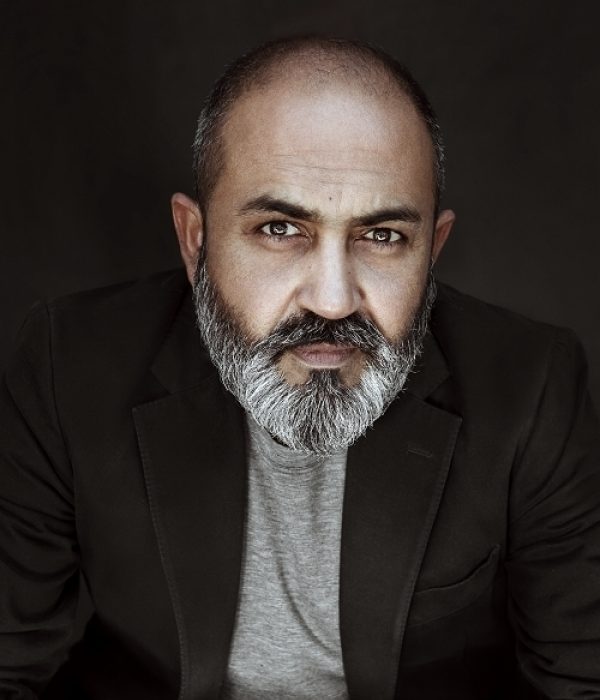 Gaurav Sinha
CEO & Chief Strategist, Insignia Worldwide
Born and raised in India, Gaurav moved to Dubai in 1993 and started his career in the advertising industry. He joined Hilton Hotels in 1997 as Head of Marketing for the Arabian Gulf and in 2003 he established Insignia Worldwide, a branding, design and communications firm that specialises in luxury hospitality, travel, tourism and destination brands. Insignia is ranked amongst the Top 100 SMEs by Dubai Government.
A vibrant thought leader, Gaurav is renowned for his expertise in brand strategy and reputed for being a creative protagonist in his field. As an anthropologist, author and activist, he works at the intersections of strategy and storytelling, curating cultures and creating destination brands that resonate with distinction.
Through his career, he has worked with over 200 hotels across 20 countries, numerous leisure, entertainment and retail destinations as well as national and regional tourism boards. His passion is to make the whole world worthy of travel by defining and deploying brand strategies that are enriching, engaging and equitable.
He is also the founder of Quillon Hospitality, a boutique development advisory, asset management, sales representation and third-party operations company.
With a focus on GCC, India & UK source markets, the company currently offers its services to over 20 properties. Gaurav is an active philanthropist along with his wife Lucy Bruce, and co-founded Harmony House, a day-shelter for over 500 destitute children in India.
He is ranked 11th amongst the 50 Most Powerful Indians in the UAE and 47th amongst the 100 Most Influential Indians in the GCC by Arabian Business magazine. Gaurav is actively involved in the tourism and hospitality industry and on the advisory board of numerous associations and conferences as well as a strategic partner of the Hotel Asset Managers Association.
The perennial protagonist, Gaurav is passionate about place-making, strategy & storytelling. His philosophical views are shaped by the principles of Buddhism and as a destination and brand strategist he has authored the narrative for some of the world's most revered international brands within the real estate, hospitality, travel and tourism industry.
Gaurav Sinha is also the author of the book titled Compassion Inc. published by Ebury Press, an imprint of Penguin Randomhouse UK. His book sits at the intersection of life philosophy and business strategy, providing insights about unleashing the power of empathy in life and business.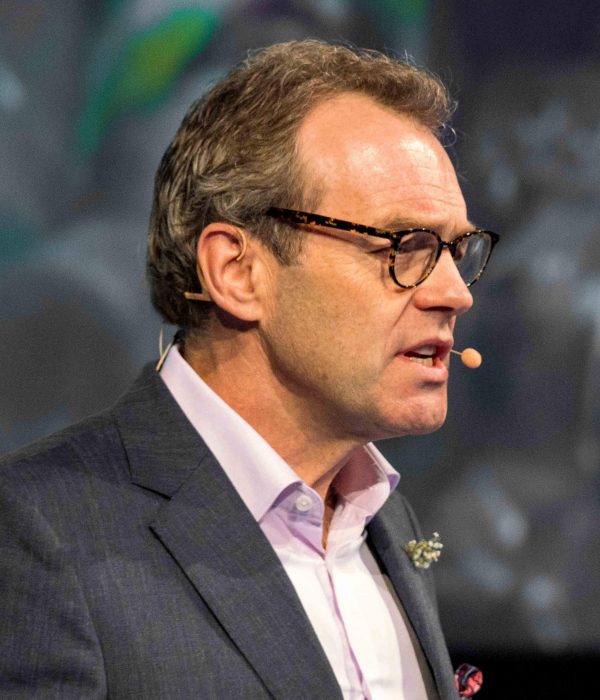 Jonathan Worsley
Chairman & CEO, the bench
Jonathan is one of the founders and organisers of multiple leading international conferences for the hospitality industry including AHIC (UAE); AHIF (Africa); SHIC (Saudi) and SAHIC (Latin America). Jonathan branched out into aviation and F&B, through AviaDev and GRIF. In 2020, the Bench team pivoted quickly to virtual and hybrid conferences with the launch of the www.hospitalitytomorrow.com series and the Future Hospitality Summit for the G20 Saudi Secretariat.

In 1997, Jonathan co-founded the annual IHIF (Berlin) which today attracts over 2,500 delegates. Earlier in his career, he worked for real estate consultants CBRE & Hotel Partners, hotel advisors PKF and hotel operator Forte & Holiday Inns. Jonathan was a board director and co-founder of STR Global until 2019 and is on the advisory board of inHovate and Hotel Swaps. He also sits on the Advisory Board for RAK TDA, a member of Women in Hospitality (WiH) and is a Trustee of Future Talent, a charity that provides financial support to gifted young musicians.

Jonathan's drive is building great teams and communities around him to propel industry transformation.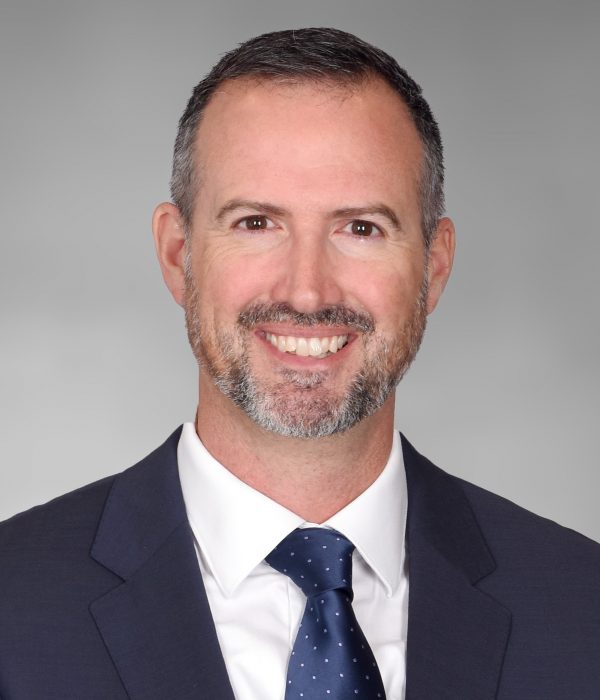 James Britchford
Vice President Commercial IMEA, IHG Hotels & Resorts
James was appointed Vice President Commercial India Middle East & Africa in January 2016. James has over 20 years' experience in the travel industry covering the hospitality, airline, and tour operator sectors.
His role provides direction, oversight and expert-level sales, brands, revenue and marketing leadership to all our IHG brands. He is responsible for adapting our global marketing strategy by developing and executing a defined and integrated in region sales and marketing plan that supports consistent business revenue growth and profitability.
He manages the business ideas and strategies relevant to sales and marketing that will grow revenue share penetration into the marketplace, improve guest satisfaction and increase owner returns on their investment.
James joined IHG in 2005 and has travelled the world with leadership roles in London, Dubai, and Singapore. Previously he worked in the airline industry with bmi (British Midland) and Trailfinders, the UK's largest independent tour operator.
Born in Maidstone, England, he is Business graduate who majored in Marketing from Southampton Solent University. James lives in Dubai with his wife Andrea, son Calum and daughter Lauren. When not working James enjoys cycling, keeping fit & travelling.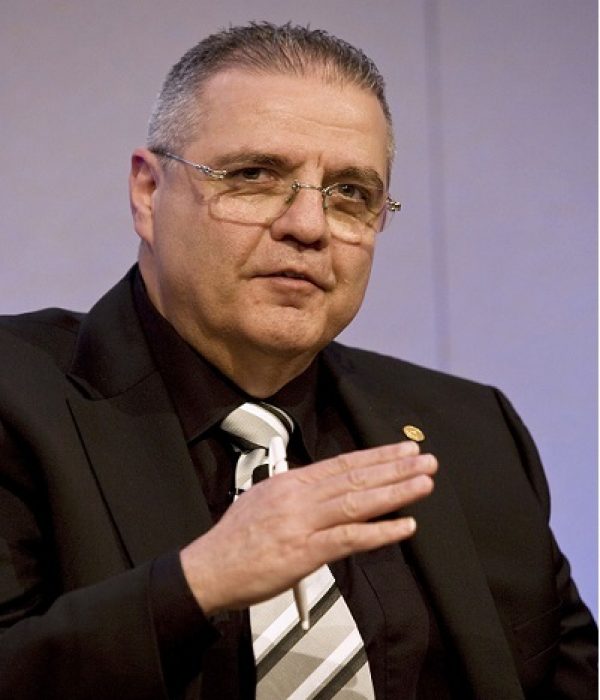 Paul Diab
Vice President Operations MENA, Louvre Hotels Group
I graduated from the Michigan State University, in the year 1985, with a Bachelor of Arts Degree (B.A) in Hotel Management, specializing in Food & Beverage Operation.
Soon after my graduation, I commenced my work assignment, as a Management Trainee, with the Marriott Hotel, in Torrance, California, until 1988.
Having earned considerable foreign exposure, I joined Hyatt Regency Hotel, Dubai, in 1988, as Banquet Manager, in the Food & Beverage Department, until 1992, a first step, towards a long journey, enhancing my Middle East experience.
I went back to Marriott Hotel, Jeddah, as Food & Beverage Manager, and later joined Rotana, Muscat, Sultanate of Oman, in 1995, as Director, Food & Beverage.
Continuously climbing the Ladder of Success, I joined Sheraton Sana'a Hotel, Yemen in 1999, as EAM, In-charge of Food & Beverage, and in 2001, was promoted as, General Manager, Sheraton Hotel, Aden.
In 2003, I joined Flamingo, as General Manager, in Kuwait, and later, in 2004, moved over to Muscat, Sultanate of Oman, as General Manager of Golden Tulip Seeb. Within a short span, i.e. 2005, was promoted to Director of Operation.
As Vice President Operation, my responsibilities cover, under one umbrella, all Louvre Hotels Group properties, in the MENA region, monitoring and maintaining, high standards of services, and ensuring that, policies and procedures, are implemented, and adhered to. Also in my role I am involved in the development and the growth of the different brands we have across the Kingdome of Saudi Arabia, Tunis, Algeria and the rest of the region as well.
As an active participant in the Pre-Opening of new hotels, I have made immense contributions, in all areas, of the newly achieved property, paying attention to every detail, with an open mind, carrying out evaluations, at every stage of construction, so as to ensure that, the entire project, bears fruit, once completed, and in full operation. As well as to meet the developers and owners to ease the transition of the property to the opening stage.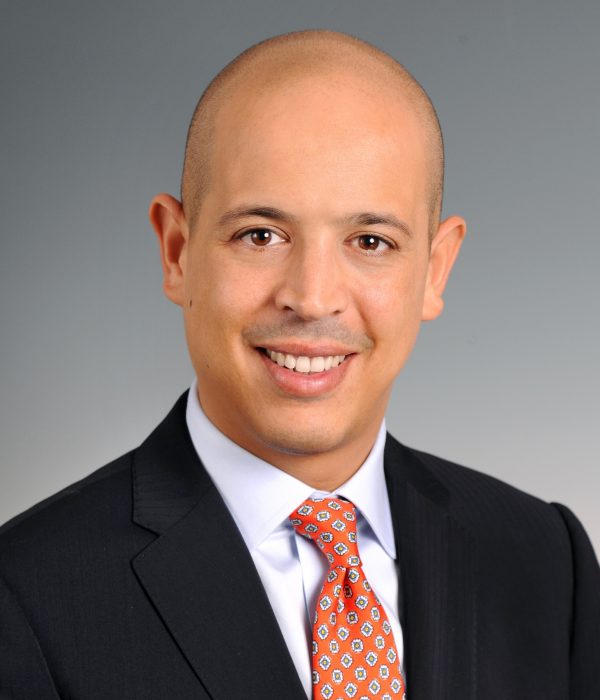 Hicham Hassouni
Stategy & Business Development Chief Officer, Boutique Group
Hicham accumulated 20 years of Hospitality and Real Estate experience in Europe, the Middle East and Africa. He held senior executive positions with world-class advisory firms such as KPMG and Jones Lang LaSalle (JLL), as well as leading global hotel groups such as Accor and Rosewood Hotel Group. Currently Hicham serves as Strategy & Business Development Chief Officer for Boutique Group, a Public Investment Fund company that develops historical & cultural palaces into ultra-luxury boutique hotel.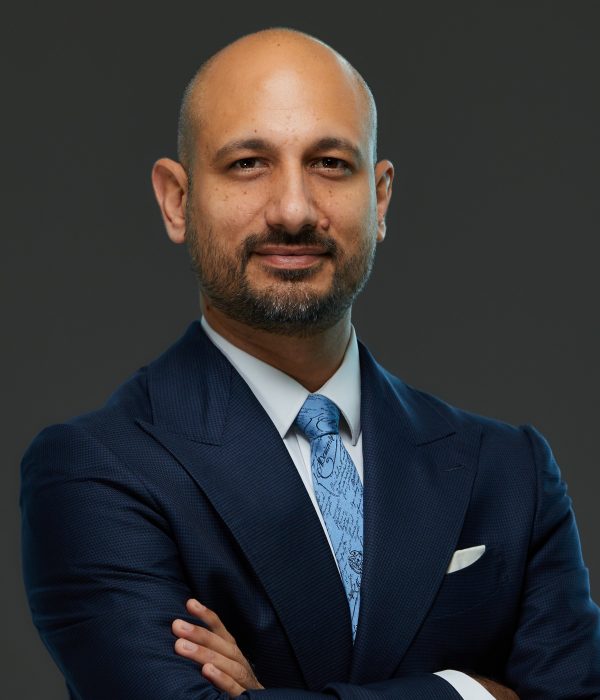 Chadi Hauch
Regional Vice President, Lodging Development – Middle East, Marriott International
Chadi Hauch is the Regional Vice President Lodging Development for Marriott International in Middle East. Chadi is responsible for the growth of Marriott's portfolio of brands through new hotels and conversions.
Chadi has over 15 years of experience in the hospitality industry covering hotel operations, hotel real estate consultancy, development, finance and investments. In his current role, Chadi leads and oversees a team of development experts in the middle east who are committed to growing Marriott International's footprint and further strengthening the company's position as the world's largest travel company.
Chadi Joined Marriott Development team in 2013 and over his tenure was responsible for the growth of Marriott portfolio in several territories across Middle East and Africa. Prior to Joining Marriott, Chadi spent 4 years with Jones Lang LaSalle based in Dubai providing advisory services to private and institutional investors across the Middle East and Africa region. And another five years within the hotel sector in Lebanon and France.
Chadi Holds an MBA in International Hospitality Management with a major in Real Estate Finance and Asset Management from IMHI-ESSEC Business School in Paris. Originated from Lebanon, he speaks fluent Arabic, English and French.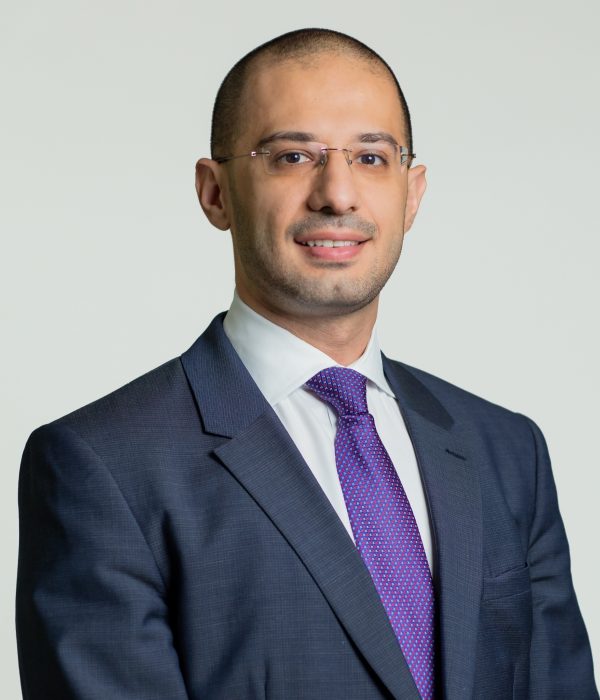 Omar Issa
Director of Strategy, Dur Hospitality
Omar Issa is the Director of Strategy at Dur Hospitality, a leading Saudi grown hospitality company. At present, he oversees the continuous articulation and execution of Dur's expansion strategy within KSA, and directly manages key strategic initiatives.
Omar comes from a management consulting background, where prior to joining Dur he worked as a strategy consultant with a boutique consulting firm based in Jordan, and had served clients through various strategic engagements across the Middle East and North Africa, with a focus on hospitality and real estate sectors.
Complimenting his multi-faceted skills of hotel operations management, Omar holds a Bachelor Degree in Industrial Engineering from the University of Jordan, and is a certified project manager by the Project Management Institute.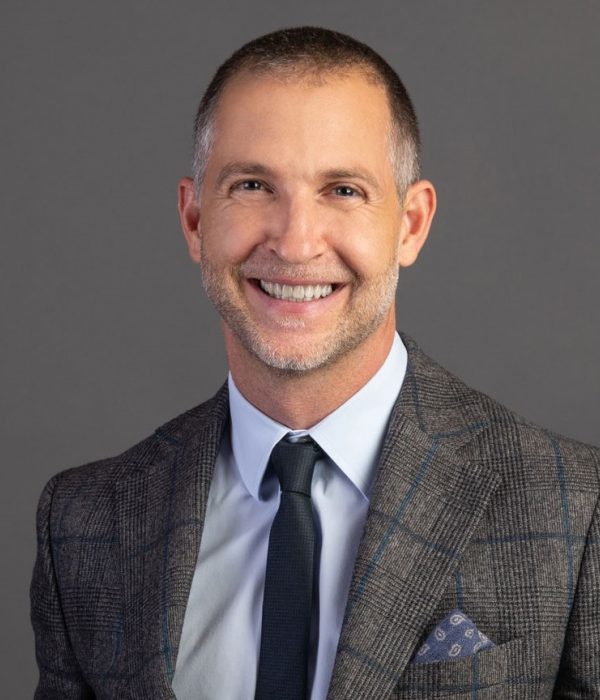 Amir Lababedi
Managing Director Development MENA, Hilton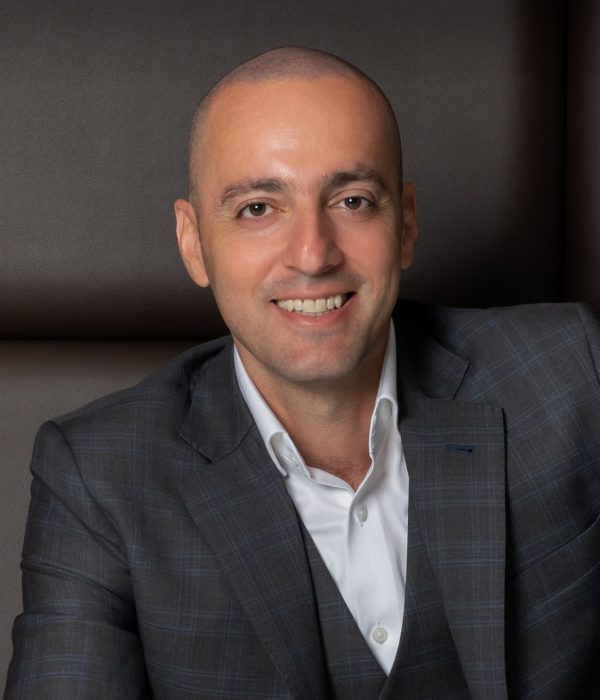 Elie Milky
Vice President Development, Radisson Hotel Group
Elie heads expansion opportunities and leads Radisson Hotel Group's strategic growth and hotel portfolio in the Middle East region as well as Pakistan, Cyprus and Greece. His responsibility is to grow the Group's regional portfolio to 150 hotels and 30,000 keys by 2030 across each of Radisson Hotel Group's core brands: Radisson Collection, Radisson BLU, Radisson, Radisson RED, Park Inn by Radisson and Radisson Individuals.
A Lebanese national, Elie has 15 years' experience in development and asset management with international hospitality consultants, as well as a global hotel operator. He was formerly part of the HVS team based in London and in Dubai, where his focus was on conducting feasibility studies, valuations, ROI analyses and strategic advice. He joined Radisson Hotel Group in 2010 as Development Manager quickly rising to his current VP role within the organisation. His ability to forge enduring cross-cultural relationships has proven to be a key attribute in a career that has included mandates for Europe, the Middle East and Africa.
Elie's strengths lie in his ability to execute strategic agreements for new-build and conversion opportunities while forging strong relationships with new and existing owners. He is adept at assessing market conditions and gathering intelligence, turning single asset and portfolio opportunities into business.
Elie has an MBA in International Hospitality Management specialising in Hotel Real Estate and Finance from the renowned IMHI – ESSEC Business School in Paris and a BA in Hospitality Management & Tourism from Notre Dame University in Lebanon.
A passionate hotelier, Elie began his career 20 years ago in hotel operations immersing himself in all facets of hotel management before specialising in hotel real estate, finance and development.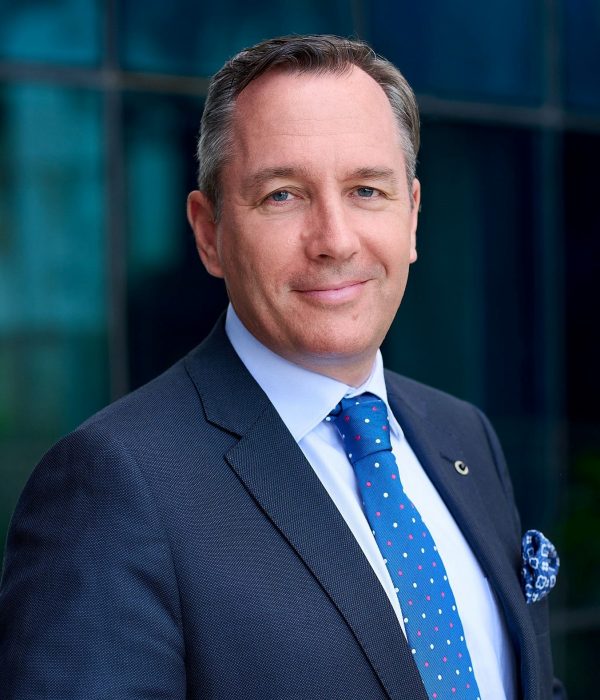 Siegfried Nierhaus
Vice President Middle East, Deutsche Hospitality
Siegfried Nierhaus says his family of German/Austrian restaurateurs and hoteliers is the source of his life-long passion for hospitality. Since 1990, he has worked for some of the leading hospitality flags, such as Sheraton, Concorde, Hilton, Carlson, Rezidor and Steigenberger.
His over 30 year's career has been dominated by 15 years spent in France and 16 years based in Dubai with responsibilities throughout the Middle East, India, Asia and Africa.
In the Middle East Siegfried had hospitality leading positions and board of Director Positions whilst he has been working for different international Hotel operators, Hotel owners and Hospitality Consultants.
In the past 15 years one of his major achievements have been managing hotel openings of over 20 hotels from different brands in different continents.
Moving back to Deutsche Hospitality in 2020, as Vice President, Middle East, Siegfried is looking after the existing assets, owner relation and his major focus is to push the expansion of the 8 different brands in the region.
Siegfried describes himself as a passionate, dedicated, result oriented hospitality professional who maintains mutually beneficial relationship with all internal and external stakeholders.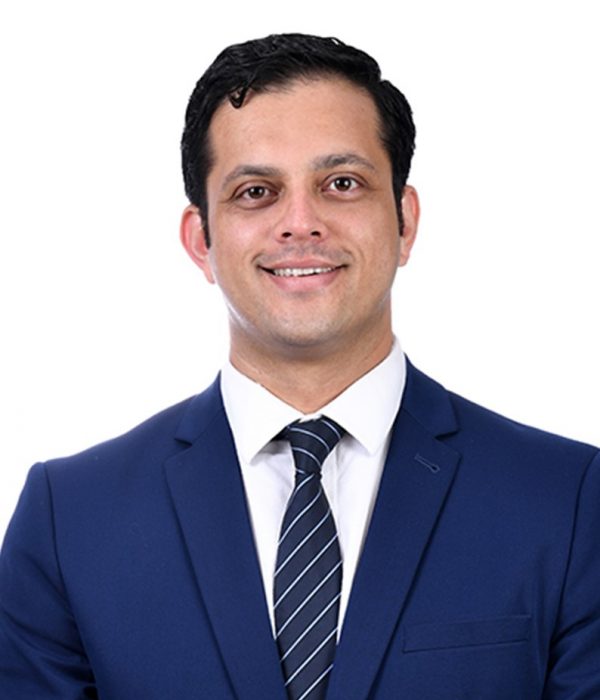 Rohan Ranade
Associate Vice President – Real Estate & Development, The Indian Hotels Company Limited (IHCL)
Rohan joined the Indian Hotels Company Limited (IHCL) in March 2019 and heads the Feasibility and Investment Analysis function for the company. Being part of the global Real Estate Team, Rohan supports IHCL's initiatives for strategic growth through green-field developments, acquisitions, licenses, and management contracts. He also oversees asset management and business optimization initiatives for owned hotel assets of the company. Rohan has also been part of several investment and strategic projects that the company has undertaken in the recent past.
Rohan has over 15 years of experience and prior to joining IHCL has held senior positions in Hotel Asset Management and Operations in organizations like SAMHI, The Xander Group, Hilton, and Oberoi Hotels.
Rohan holds a bachelor's in hospitality degree from the International Hotel Management Institute, Luzern Switzerland. He also holds post graduate certificates from the Cornell University and from IIM-Ahmedabad.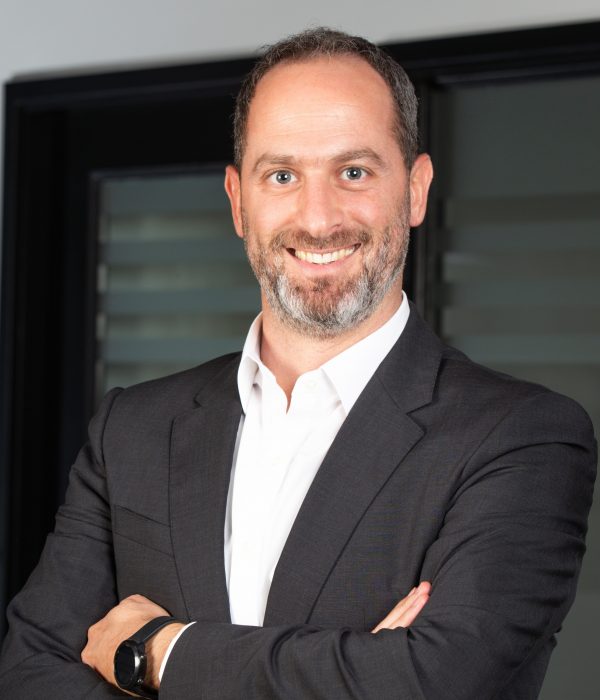 Jad Shamseddin
Chief Operating Officer, Aleph Hospitality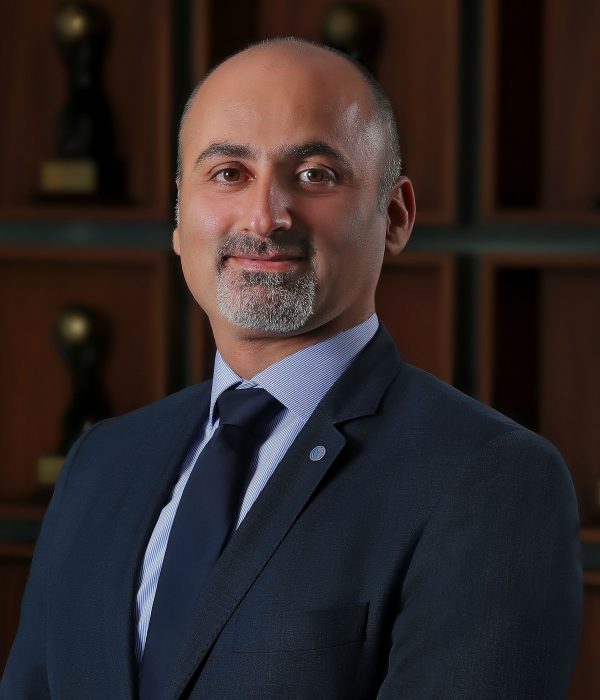 Najee Syriani
Corporate Vice President – Projects, Rotana
Holder of a master's degree in architecture (2002) & an Executive MBA (2015) from renowned Business School INSEAD, Najee Syriani is the Corporate Vice President – Projects at Rotana.
In his current assignment, Najee is heading a team of architects, interior designers and engineers responsible for monitoring the aggressive expansion plans of the company within the coming years, in the Middle East, Africa, Eastern Europe and part of Asia.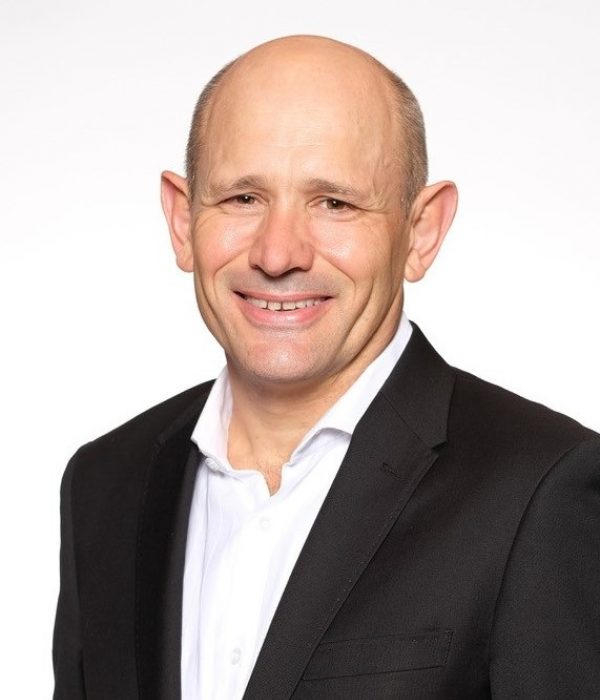 Marcus Tait
Head of New Hotels India, Middle East & Africa, IHG Hotels & Resorts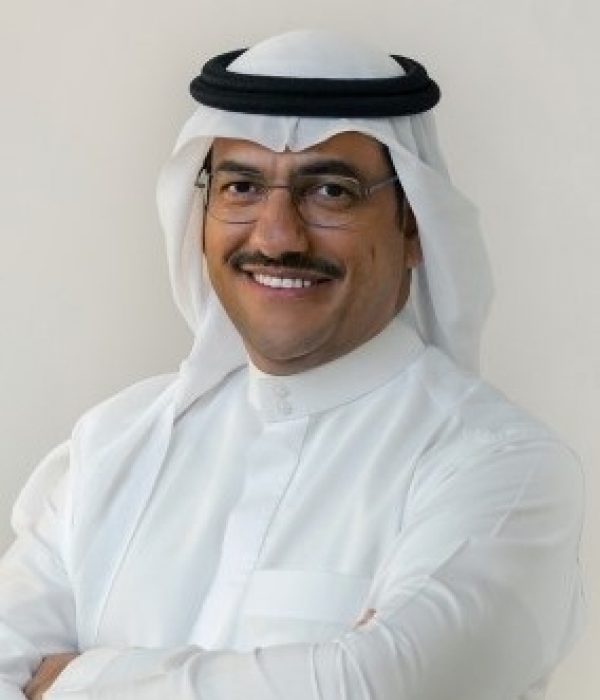 H.E Prince Waleed Nasser Al Saud
Chief Executive Officer, Mukatafa
Optimistic, see opportunity in the empty half of the glass. More creative in dire situations. Works with passion to construct a more prosperous nation.
Education
Master of Science: (HONS) Accounting, King Saud University - Riyadh, SA.
Bachelor of Science: (HONS) Marketing, University Of Tampa - Tampa, Fl, USA.
Advanced Leadership, Strategic Management, Project Management, and Human Resource Management Programs. Public Policy analysis
Current Work Experience
Founder and CEO of Mukatafa Company for Advocacy. www.Mukatafa.com
Previous Work Experience
CEO of a group of private business
V.P. People & Shared Services, McDonald's - RICC, Riyadh, SA.
V.P. Marketing & Business Development, NAFA, Riyadh, SA.
Memberships
Ministry of Municipality Advisory Committee for Investment in the Municipal Sector
Ministry of Commence Advisory Committee for Retail sector development
Supervisory Committee for Trade Franchise Center, Small and Medium Enterprises General Authority "Monsha'at"
Restaurant and Cafes Association "Qoot"
Grocery Store Association "Mo'an"
Fashion, Jewelry & Beauty Association "ZY"
Board member, Alfa.Co
Board member, Tamkeen
Board member, Quara Holding
Commercial Committee in the Riyadh Chamber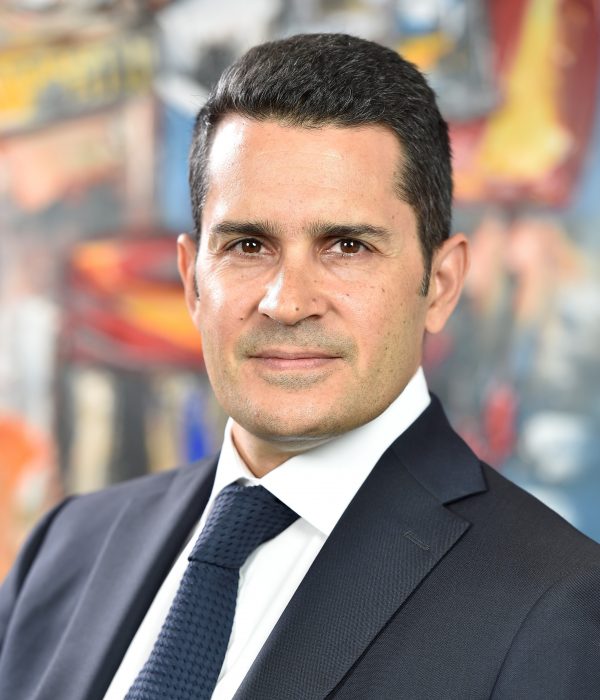 Mert Askin
President of Food & Beverage, Azadea Group
Mert Askin is President of Food & Beverage at Azadea Group, responsible for strategy and development. The F&B arm of the group currently has more than 100 outlets across eight countries in the Middle East and Africa.
Azadea Group is a premier lifestyle retail company that owns and operates more than 40 leading international franchise concepts in fashion and accessories, food and beverage, home furnishings, sporting goods, multimedia and beauty and cosmetics across the Middle East and Africa spread across 13 countries overseeing more than 550 stores.
Prior to joining Azadea in 2014, Mert gained extensive operational experience leading the casual all-day dining chain of the d.ream Group, one of the world's fastest growing restaurant groups with more than 140 outlets, including Kitchenette, Gunaydin, Nusr-et and Zuma.
Earlier in his career, Mert was a management consultant with the Boston Consulting Group (BCG) based out of Munich, Germany, where he advised clients in various industries on business strategies globally, and with Ernst & Young Luxembourg in advisory practice.
Mert Askin holds a bachelor's degree in Operations Management from the Koc University, Istanbul, where he graduated with the highest of honors. He also holds an MBA from UNC Kenan-Flagler Business School as a Richard H. Jenrette fellow. Mert is an elected Board Member of the Dubai Restaurant Group, and a member of the Corporate Governance Association of Turkey.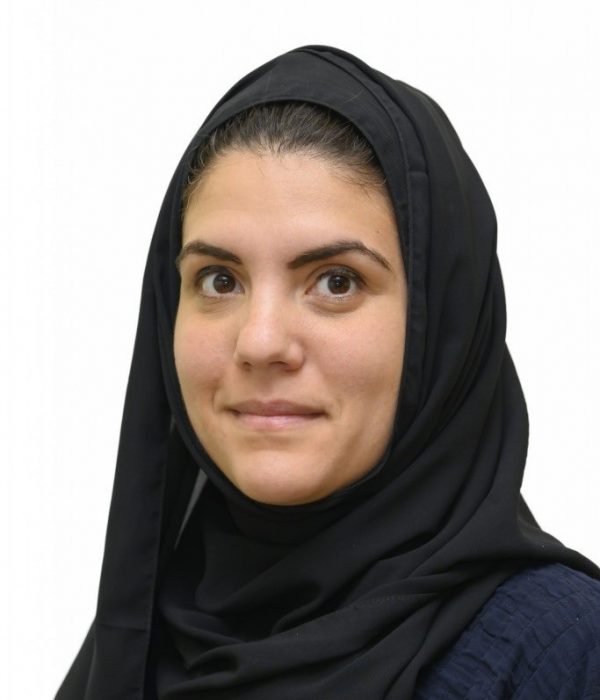 Mayada Badr
Chief Executive Officer, Culinary Arts Commission
Mayada Badr holds a bachelor's degree in Design Management from Parsons School of Design, 2005, and a High Diploma in Culinary Arts and Desserts from the International School "Le Cordon Bleu" in Paris, 2009.
Mayada is one of the leading Saudi names specialized in Culinary Arts. She received high training under the supervision of world-class chefs, and she has great expertise in the field as she founded Pink Camel, a high-end patisserie in Jeddah, and she is a partner in two other restaurants. Further, chef Mayada used to be a culinary consultant and represented the Kingdom of Saudi Arabia on many international occasions. Her scientific and academic career is also marked by great accomplishments.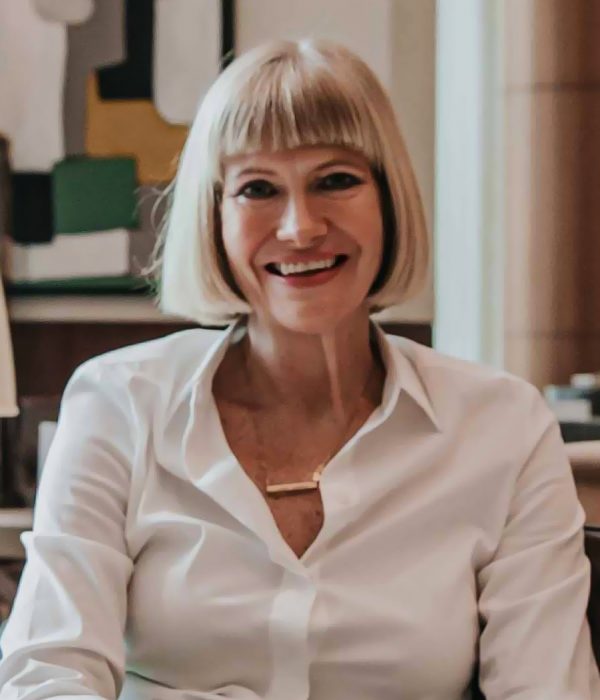 Emma Banks
Vice President, F&B Strategy and Development EMEA, Hilton
Based at Hilton's MEA Regional Office in Dubai, Emma Banks is responsible for F&B strategy and development across EMEA, supporting Hilton's trading and future pipeline of hotels.
Over the course of Emma's career, she has seamlessly transitioned from independents to large global hospitality companies. She joined Hilton in 2019 with a mission to make the company the clear leader in F&B. In this short time she has made a big impact, bringing exceptional F&B talent into the business while being actively involved in Hilton's various diversity initiatives.
Emma recognizes the critical responsibility that F&B plays in protecting the planet and has been involved in initiatives to reduce single-use plastics, track food waste and source ingredients locally. Emma is also a role model to women in the industry, ranking #1 in Caterer Middle East's "2020 Women in F&B" Power List. At the end of 2020 Emma was elected a Member of the Board of Governors and Member of the Board of the Academic Committee of Dubai College of Tourism (DCT) and in 2022, she was selected to be one of HSBC's '75 Faces of the UAE'.
Emma holds a Bachelor's Degree from Leeds University.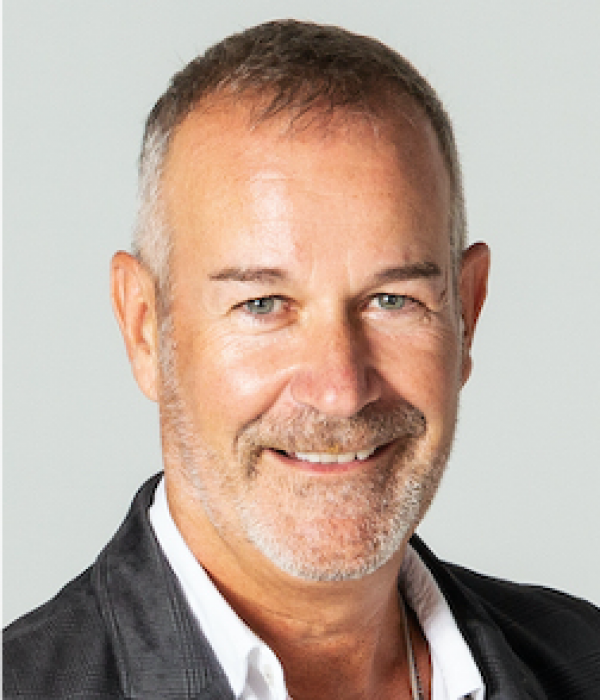 Stefan Breg
Managing Director, KEANE Consult & Kingdom of Saudi Arabia
Stefan is Managing Director - KEANE Consult & KSA (www.keanebrands.com) providing the lead on strategic F&B consulting and masterplanning from studios In London, Dubai, Bangkok and Miami. He was previously F&B Senior Director at Marriott for Middle East & Africa based in Dubai; with over 1200 F&B venues and $1 billion + revenue.
Stefan has over 300 F&B concepts to his name and brought brands such as Buddha Bar, Hakkasan, Pierre Gagnaire and Embassy to the ME. His previous positions include 10 years as founder/CEO of TRIBE: one of the most successful F&B strategy houses in the Middle East with extensive work on malls such as Mall of the Emirates and Yas Mall.
He was also the regional F&B lead with IHG in SE Asia, Hilton (Europe) and a consultant with E&Y. KEANE are currently engaged on F&B strategy & masterplanning assignments with a number of the 'giga' projects in the Kingdom.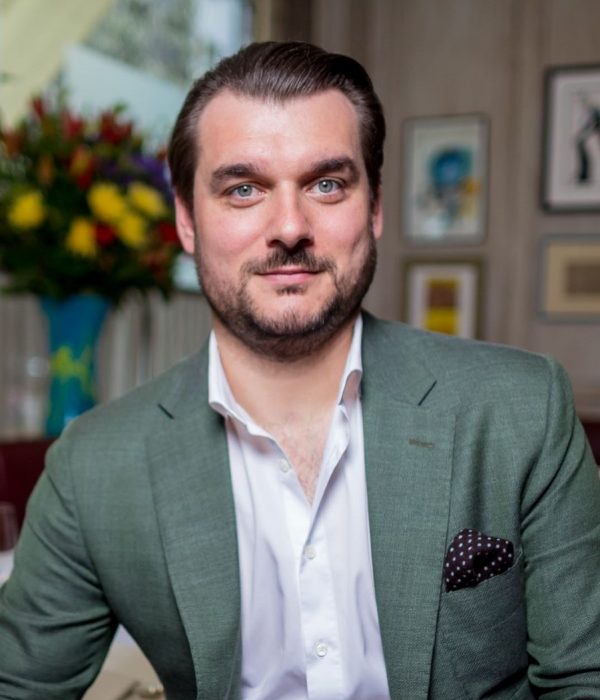 Nicolas Budzynski
Global Operations Director, LPM Restaurants & Bar
French-born Nicolas Budzynski describes himself as "a dynamic restaurant professional, self-driven, with a forte in project, change management and concept creation".
Working as the Global Operations Director for LPM Restaurant & Bar, based in Dubai, he overlooks the restaurant operations and brand development of LPM globally.
Nicolas graduated with a Bachelor's Degree in Hospitality Management from the Institute Paul Bocuse in Lyon, France. From the time of his graduation, he gained experience across various markets and regions (including Middle East, Turkey, Asia, Europe, and the USA) with an array of other recognizable restaurant groups, including Zuma (Turkey and Asia), International Hotels Establishment in Bahrain (Bushido and Trader Vic's), Fauchon and the Jumeirah Group, including restaurants and the iconic Burj Al Arab Hotel.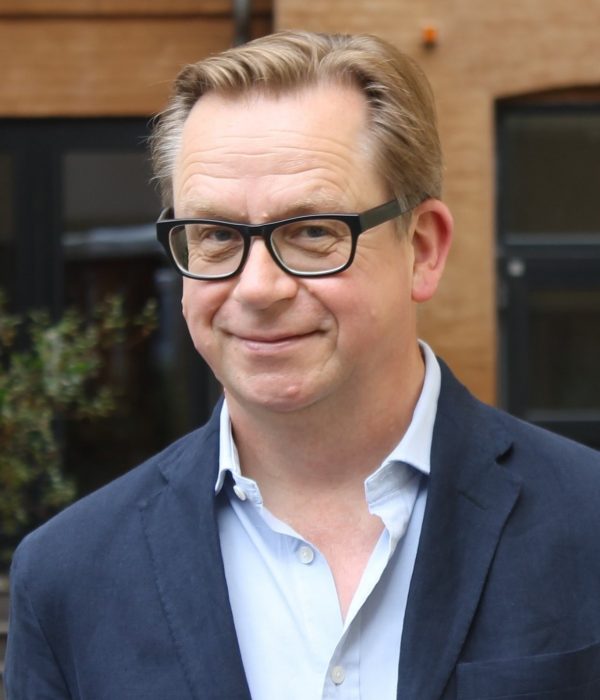 Michael Ingemann
Chairman, Nordic Harvest, Non-Executive Director, I am Doner
Michael is the executive chairman of Claus Meyer Holding, an operator and investor in high-end restaurants and food companies in the US and Scandinavia such as Studio in Copenhagen, Agern in New York's Grand Central Terminal, and Gustu in La Paz, Bolivia. In the Spring of 2018 he will also be involved in opening two restaurants and a bar in a new 5* hotel (Pacai) in Vilnius, Lithuania. He is also a director in the Melting Pot Foundation and Manq'a, a charitable organisation that operates 12 cooking schools for under-privileged youths in Columbia and Bolivia. Finally, Michael is an investor, mentor or board member in a number of start-ups, such as Fooducer, a Danish VC-backed platform with a unique approach to linking food suppliers with their customers, or Rockstart, a leading European Food-Tech accelerator and investor.
After completing his MBA from Dartmouth College in the US, Michael spent a number of years with the consulting firm McKinsey & Company, and as founder/CEO of an online media group in Scandinavia. In addition to his food related ventures, Michael is a managing partner in Corpro that advises private equity firms and corporate management teams across Europe on strategy, operations and M&A related issues.
Michael is Danish, but has lived in London for the past 17 years.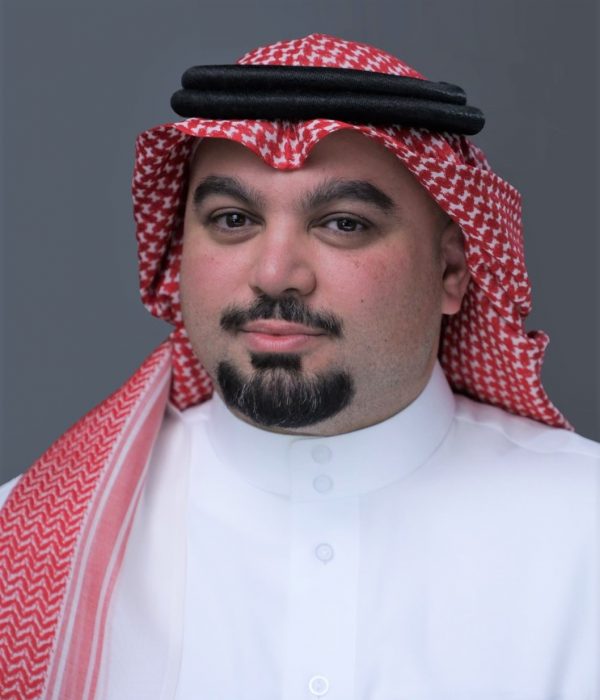 Mohammed Jawa
Founder & Chairman, MJS Holding
Mohammed has 19 years of experience owning and operating renowned being the first to attract international luxury and lifestyle restaurants to the kingdom from all across the world .
Jawa Always is creating a new era in the F&B market with his goal and motive to make Saudi Arabia a leading restaurant scene globally , Making sure to support and be part of "Saudi Arabia's Vision for 2030".
Being the first partner of the Azumi group(Zuma,Roka,Oblix,Inko Nito) and other international restaurants such as Mr.Chow, Amazonico and other international renowned brands, will add a new dimension and expertise to the future of Saudi hospitality .
"It has always been a dream to see the Kingdom at this point in its development; with such an elite group of F&B professionals shaping the future of hospitality in Saudi Arabia. We hope to be able to share insight to other international restaurants when opening in Saudi Arabia."
Duncan Muir
Cafe Director, Bateel International
One of GCC's hospitality Industry stalwarts, Duncan has over 25 years' experience in the restaurant Industry which includes 20 years in the GCC. He was educated at Strathclyde University Glasgow and Nanyang University Singapore, graduating with a BA honors degree in Hotel & Hospitality Management.
Duncan currently heads up the highly successful and award winning home grown brand 'Café Bateel', with 20 premium Mediterranean Cafés across the GCC. Prior to this Duncan spent 8 years with the Landmark Group where he was latterly the General Manager of their Casual Dining & Fast Casual Restaurant Divisions.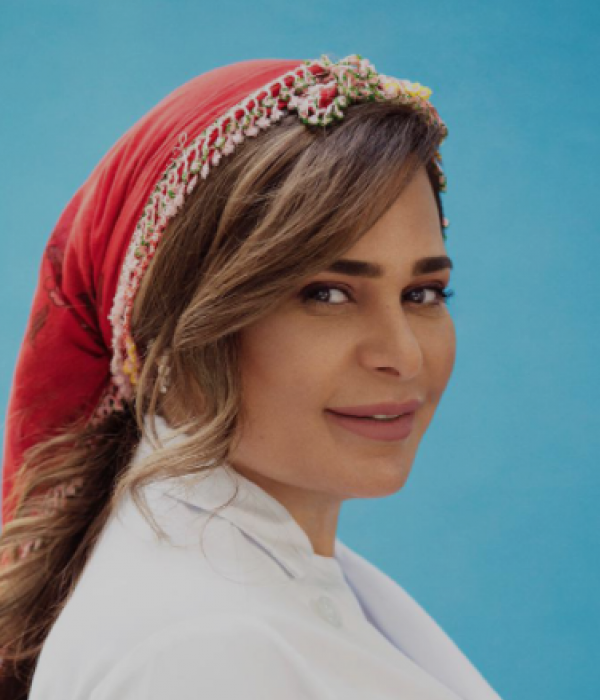 Roaya Saleh
President & Founder, RS Management WLL
Chef Roaya Saleh is the President and Founder of RS Management WLL, registered in the Kingdom of Bahrain to provide consultancy in the hospitality industry across the globe. Chef Roaya is also the founder of Villa Mamas Restaurant Group since 2012, the group has opened restaurants in Bahrain, London, Abu Dhabi and Riyadh, employing over 200 staff. Villa Mamas restaurants provide full-service and retail offerings in-store and through an international online store selling products such as tea, spices, condiments and homeware.
Chef Roaya has been featured in numerous TV shows as a culinary guest expert and judge for Masterchef and Top Chef Arabia, as well as being featured in Forbes and Financial Times. She has published two cookbooks in both English and Arabic. Chef Roaya has won various accolades recognizing her success as a businesswoman such as The Bahrain Award for Entrepreneurship, Woman of the Year and has been internationally recognized for her innovative and successful business model. She has been honoured for her philanthropic work in the Kingdom of Bahrain by the Supreme Council and other NFP organizations. She continues to focus on the empowerment of young women especially and is invested in mentoring and inspiring the younger generations to come both in the culinary field and elsewhere in the world of business as whole.
In addition to driving Villa Mamas' brand awareness across the GCC and Europe through partnership, Chef Roaya recently launched an exclusive collaboration with the Shangri-La Bosporus Istanbul to showcase her best-selling and signature dishes.
Roaya is very active in the day-to-day management of all Villa Mamas restaurants and is looking forward to expanding both the Villa Mamas brand as well as exciting new concepts worldwide.
Rohit Sachdev
Chief Executive Officer, Soho Hospitality
Rohit Sachdev is the CEO and Founder of Soho Hospitality and is responsible for the overall strategic vision for the company's hotel and restaurant development, interior design and f&b consulting business.
Soho Hospitality's portfolio includes the 163 key Fraser Suites Sukhumvit and 5 f&b brands including Above Eleven, Charcoal Tandoor Grill & Mixology, Havana Social, Cantina Wine Bar & Italian Kitchen and Soho Pizza. The company employs approximately 250 people across all business verticals.
Soho Hospitality is currently embarking on an international expansion of its brands with the opening of Havana Social Ho Chi Minh City, Above Eleven Dubai, Charcoal Tandoor Grill in Singapore and Colombo in 2022.
Rohit is a graduate of the Stern School of Business at New York University and is regularly invited to participate as a keynote speaker at key hospitality and F&B conferences across the region including the Thailand Tourism Forum, Hotel Investment Conference South Asia, Hotel Investment Conference Asia Pacific, South East Asia Hotel Investment Summit and the Global Restaurant Investment Forum.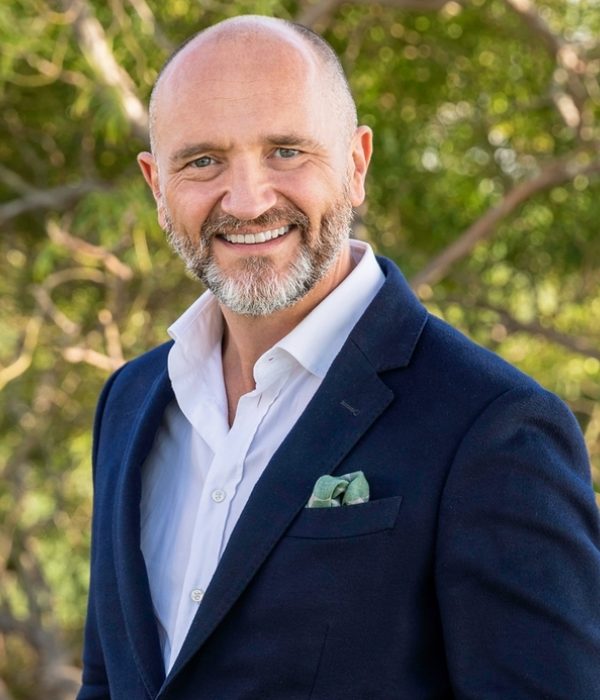 David Singleton
Partner, Strategic Advisor and Coach, Socius Group
David has worked in the hospitality and retail industry in the USA, EMEA and South Asia as a brand builder, creator, operator, franchisee, franchisor and advisor for some of the world's best known and respected brands including Hard Rock Cafe, Armani Caffe, Caffè Nero, Magnolia Bakery, Bloomingdales, Mercedes Benz (Russia), Anheuser-Busch InBev.
In addition to his role as partner, strategic advisor with Dubai based Socius Group he is a Non-Executive Director of EIGHTClouds, a Private Equity venture focusing on consumer and F&B brands from the UAE. He is also a Director with the British Business Group Dubai and the Northern Emirates, advisor with the Henka Institute experts in transformational coaching and a proud co-founder of MERA the Middle East Restaurant Association and an equally proud member of GRIF's Advisory Board.
David also moderates, speaks, writes, advises and mentors across the hospitality and services sectors, globally from Dubai.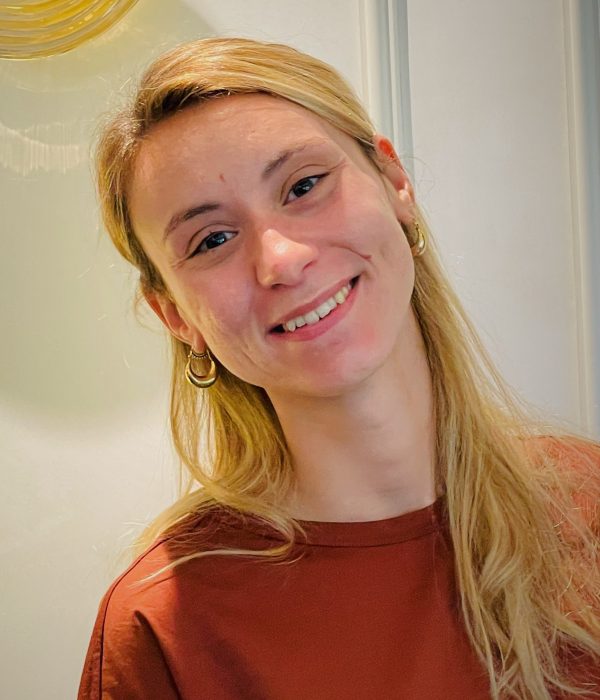 Hilari Voorthuis
F&B Manager, India, Middle East, Africa & Turkey, Accor
An experience driver, emotion designer and food and drink advocate.
As F&B Manager for India, Middle East, Africa and Turkey, Hilari is bringing restaurant and bars to the forefront of Accor's hotels, defining and building the tools to drive F&B experiences in over 600+ operating and opening hotels across the region.
Even though she was compelled to eat her vegetables as a toddler, her love for plant-based dishes grew along with that for F&B and led her to obtain a bachelor's degree in Hospitality Management from Hotelschool The Hague, with a particular interest in food psychology and consumer behaviour.
Her past experiences range from serving, bartending and chopping vegetables in a kitchen to corporate F&B, developing concepts and products for 5 brands across EMEA as Food & Drink Manager for Radisson Hotel Group. Ending up in the diving industry before joining Accor, she spent a year building awareness for scuba diving as a promoter of mental wellbeing through teaching and guided dives.
Her goal is to ultimately develop a stimulating concept of her own somewhere in the world, with the aim of creating positive emotions.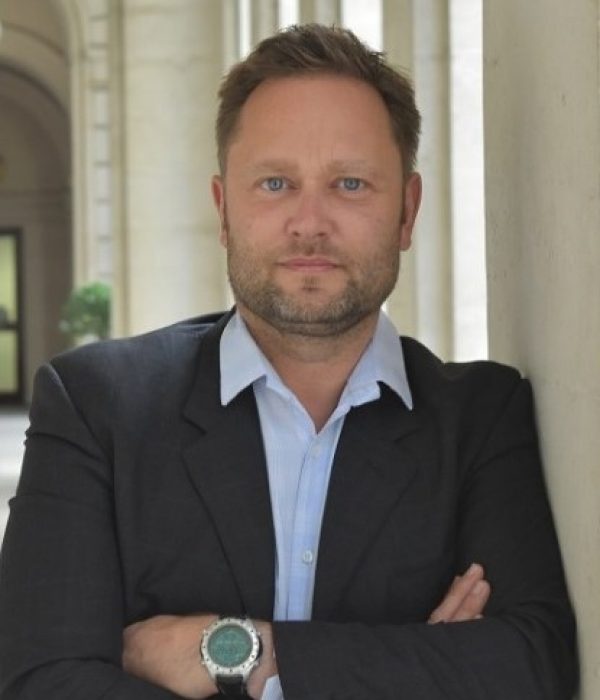 Peter Bruun
Chief Operating Officer, Boxooo International
Peter heads up the development of Boxooo International, a platform that connects determined creators directly with passionate consumers to share experiences and build businesses across digital channels as well as real life venues.
After starting his career on the Copenhagen restaurant scene, he has since successfully led complex operations and bespoke developments throughout Europe and now the Middle East.
From working with Claus Meyer, the cofounder of NOMA and the godfather of the Nordic food movement, to developing popular food hall concepts such Seven Dials Market in London, Peter has been at the forefront of industry-leading projects throughout all aspects of hospitality and food for more than two decades.
He is passionate about elevating talent and promoting inclusivity and will ensure that boxooo enables success for itself as well as its partners, not only by providing financial investment, or access to technical insights and digital tools, but also through promoting and enabling knowledge sharing and business support.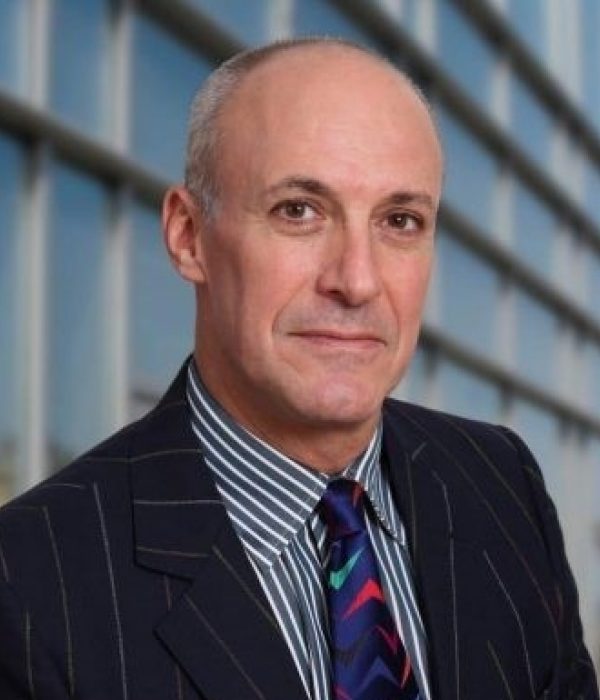 Scott Antel
Partner/Owner, Scotts FZ LLE
Scott Antel is a highly respected emerging markets hotels & hospitality lawyer with 25+ years' experience advising both owners/developers and, less frequently, international operators in the Middle East, Russia/CIS, Africa, Turkey, Eastern Europe and the Caribbean on hotel & resort, branded residential and mixed-use developments.
A former senior partner in DLA Piper and BCLP, Scott regularly advises clients on all aspects of hotel & resort, branded residence and mixed-use development as well as on related operational matters, including litigation.
He has acted on hundreds of hotel projects including numerous landmark projects such as Sochi 2014, Blue Amber Zanzibar Resort in Zanzibar, Grand Hotel Europe and Astoria Hotel in St Petersburg, the Ritz Carlton and Mandarin Oriental in Moscow, Four Seasons, Mandarin Oriental and Chedi hotels in Oman, JW Marriott and W Yas Island in the UAE, Sofitel and Hyatt in Cyprus and many others projects in numerous locations, including Moscow, St Petersburg, Sochi, Almaty, Istanbul, Bodrum, London, Muscat, Zanzibar, Dubai, Abu Dhabi, Jeddah, Makkah, Riyadh, Tehran, Muscat, Limassol, Crete, Montenegro, Vietnam and ten African countries.
He also works in the franchise sector advising hotels, restaurants and retail clients and on the structuring and set up of inbound franchise investment in numerous other sectors.
Scott is recommended as a "Leading Adviser" and "go to" hospitality lawyer by Chambers Europe and Legal 500 legal directories and listed in Best Lawyers. He serves on the Advisory Board of the Russian Hotel Investment Forum and is a regular speaker at the event, as well the Berlin IHIF, UAE AHIC and ALIS (US) hotel conferences. Scott is a regularly published thought leader and frequently quoted on hospitality related legal and commercial topics and a regular speaker at industry events and conferences.
Scott was recipient of the Russia/CIS Hotel Investment Forum's 2012 "Lifetime Achievement Award" for his contribution in developing the hotel industry in emerging markets, the only lawyer or consultant to ever receive this prestigious award. In 2011 he was elected a member of the International Society of Hospitality Consultants (ISHC).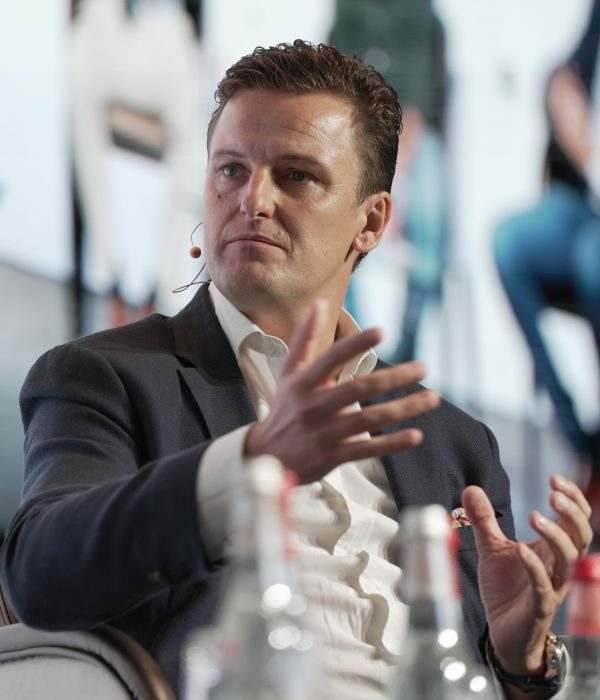 Gauthier Guillaume
CEO & Creative Director, GG&Grace International & Grace Virtual Reality
Gauthier Guillaume is CEO & Creative Director of GG&Grace International, an award-winning Interior Design Studio with offices in Dubai, Cairo & Nairobi.
From urban destinations of the ultimate prestige to the remotest and most sought-after paradise retreats, Gauthier and his teams are bringing to life high-end hospitality projects for the world's most celebrated brands.
He has designed and delivered more than 30 hotel projects, on 4 different continents and in 14 different countries.
His deep immersion in the hospitality industry makes him an invaluable partner to operators, owners, and developers.
Most recently, Gauthier founded Grace Virtual Hospitality, a dedicated team of experts specialized in designing and developing interactive and immersive virtual reality projects.
Their pioneering mindset and inimitable breadth of knowledge makes their offer unique, presenting clients with unprecedented advantages.
Gauthier collaborates with international hotel operators, property developers, art galleries and luxury boutiques to digitally transport their guests into virtual realities.
Gauthier gets under the skin of brands, markets, and consumers to make captivating, meaningful virtual and physical reality experiences. He constantly opens his mind to unthought-of design possibilities that make destinations magnetic, details that surprise and experiences that touch the heart.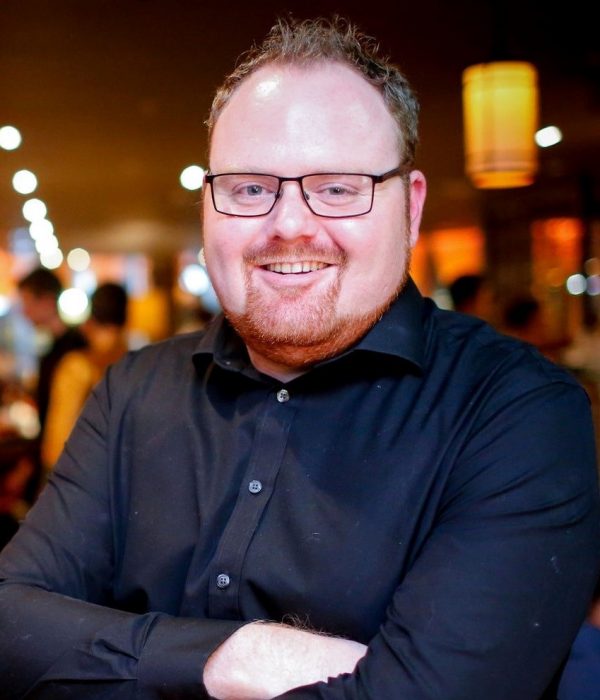 James Hacon
Chief Marketing Officer, MAPAL Group
James Hacon is the Chief Marketing Officer at MAPAL Group, the home of best-in-class hospitality technology solutions, built for professional and multi-site businesses. He is a respected hospitality leader and one of the world's most prominent industry speakers, having worked with over 60 brands in more than a dozen countries and appeared on stage all over the world, sharing his unique insights and experience.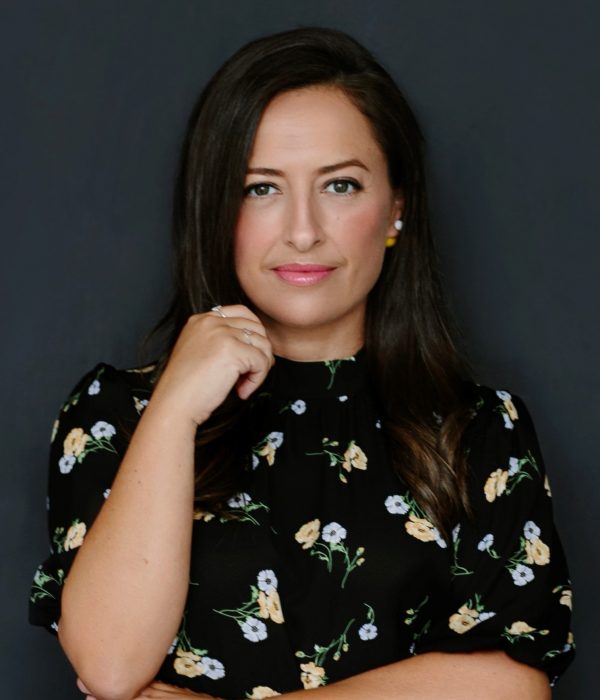 Sarah Hedley Hymers
Editorial Director, Connecting Travel
SARAH HEDLEY HYMERS is a British broadcast journalist, editor, author, event host and moderator, specialising in travel, hospitality and wellness.
Sarah presents food and travel shows for an audience of more than 14 million on the international television news channel Euronews, and hosts and moderates travel and hospitality industry events for the region's biggest exhibitions, including Arabian Travel Market and Dubai Expo 2020.
She has also hosted podcasts for corporate clients, ranging from online travel company ClearTrip to Kef Holdings, a specialist in wellness and healthcare.
Previously Digital Director and Head of Content at Condé Nast Traveller Middle East, she produced and presented video series, moderated industry discussions and hosted events, including Condé Nast Traveller Middle East's travel film awards in association with the Dubai International Film Festival.
Sarah has also held the role of awards judge for some of the world's most recognised travel, hospitality and wellness brands.
For more information, see www.hedleyhymers.com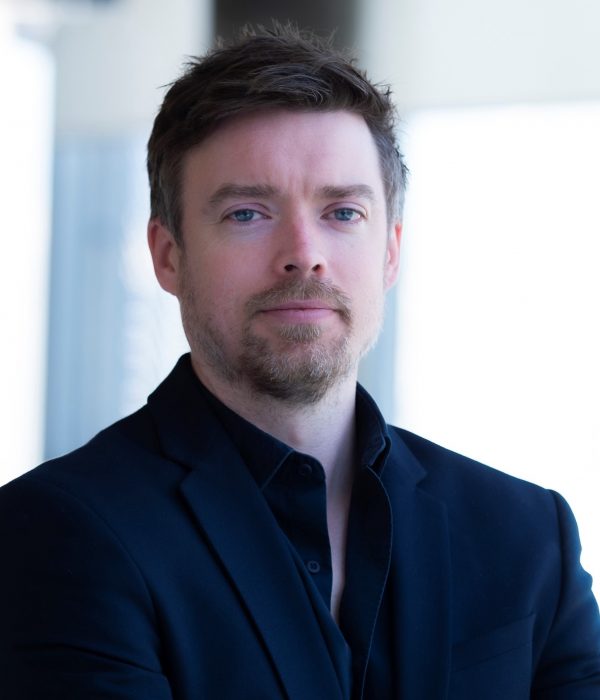 Shane Lahiff
Architecture Director, SSH
Shane Lahiff is the Architecture Director for Design. With 15 years of diverse project experience, Shane has led design projects across the GCC, the United Kingdom and Ireland.
Shane joined SSH in 2016 and has had a key role in expanding the company's design portfolio across the region, specialising in large-scale, mixed-use, master planning and hospitality projects. He has collaborated with leading international brands, delivering award-winning hotel projects in Oman, KSA and Bahrain.
Shane is a graduate of Dublin School of Architecture and holds a professional diploma in architecture from University College Dublin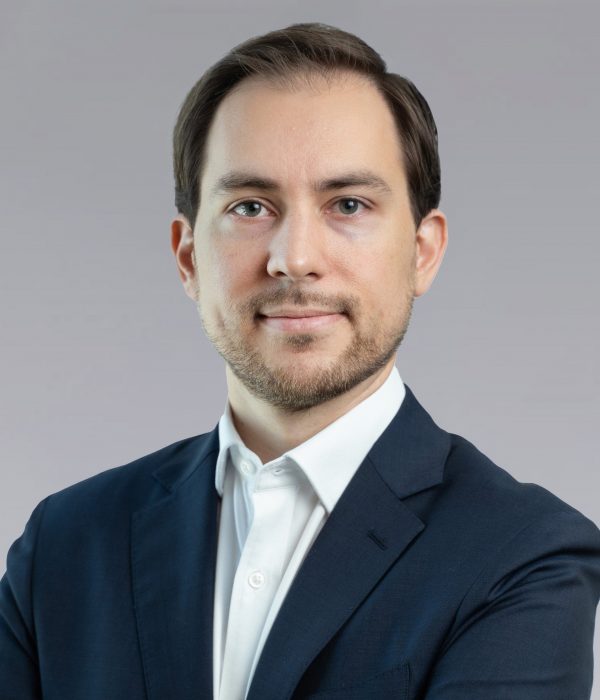 Christopher Lund
Executive Director | Head of Hotels | MENA Region, Colliers
Christopher Lund oversees the Hotels consultancy division of Colliers in the Middle East and North Africa. Over the past decade, the Hotels team has worked on more than 800 projects and deals in the region, providing advisory services to hotel developers, investors, operators, governments, law firms and banks. Christopher specializes in development consultancy and strategic asset management, ranging from standalone hotels to large-scale destinations and portfolios, as well as hotel company strategies, condo-hotel investment models and negotiating complex hotel management agreements. His operational and asset management experience allows him to have a 360-degree view and hands-on approach when providing actionable advice to enhance hotel profitability. Christopher holds an MSc in Real Estate Investment and Finance from Henley Business School, with other degrees and certificates from New York University, Ecole Hoteliere de Lausanne and The Emirates Academy of Hospitality Management.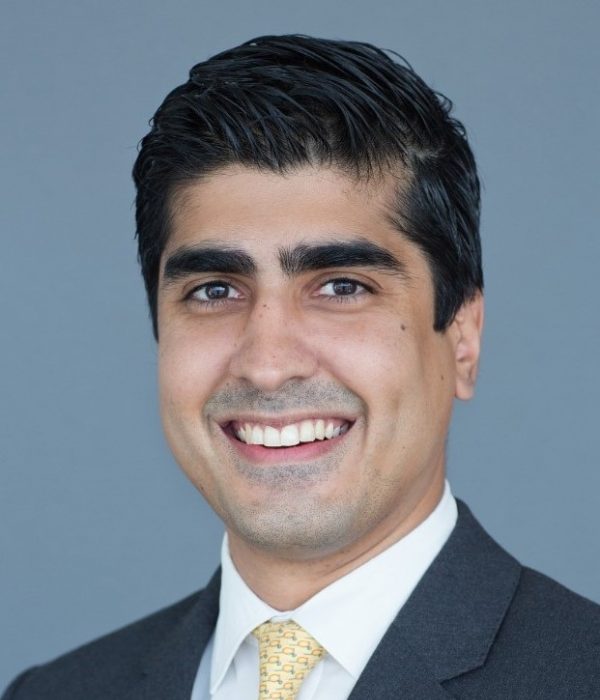 Ali Manzoor
Head of Hospitality | Hotels & Tourism, CBRE Middle East Region
Ali leads the Hotels & Tourism team at CBRE. Having been in the industry for over 15 years, and the region for well over a decade, he is a well-established hospitality specialist with experience in both hotel advisory and hotel operations.
During his time in the Middle East, Ali has worked with developers, investors and governmental institutions on feasibility studies, hotel valuations, pricing strategies, asset reviews and optimum site use for both large-scale multi-use projects and stand-alone assets. He has also helped clients negotiate Hotel Management Agreements in a number of jurisdictions within the MEA region.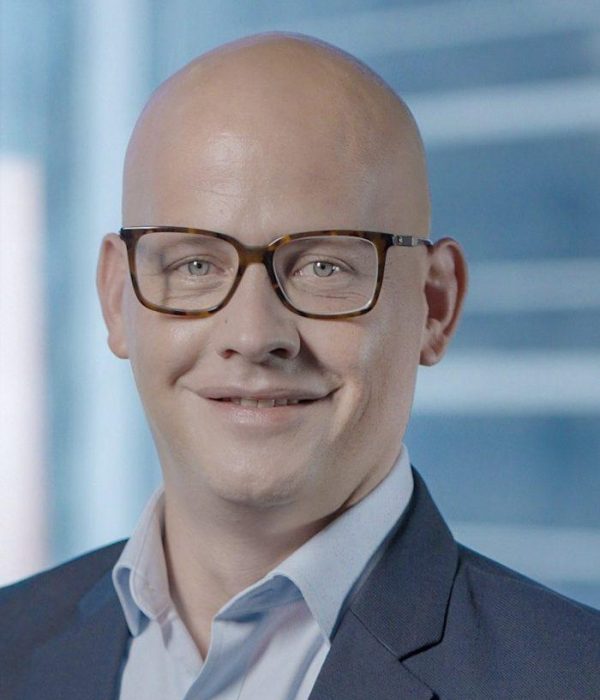 Nicolas Mayer
Industry Leader Hospitality and Tourism EMEA; Managing Partner Global Center of Excellence, PwC
Nicolas is a Partner with PwC Middle East and the firm's global industry leader for the tourism industry. He also manages PwC's Center of Excellence for the Hospitality & Tourism Industry, based in Dubai & Riyadh.
Over the past 20 years, Nic has advised numerous government entities entrusted with enabling tourism in their jurisdictions in areas of strategy, sector development, visitor experience and tourism capacity building. Additionally, he has advised many global and regional hotel & tourism operators on matters of operational agility, the evolution of their brand delivery and quality & service design. He currently services hospitality & tourism clients worldwide, including numerous national tourism ministries and globally renowned destinations/attractions.
Nicolas graduated with a BSc in Hotel Administration & Finance from Cornell University. Prior to joining PwC, he worked in corporate, development and pre opening functions for Ritz Carlton, Hyatt, and Hilton. He is a regular lecturer at hotel schools in Switzerland, Ireland, the Netherlands, the USA and the UAE and a regular contributor to global conferences and international media publications.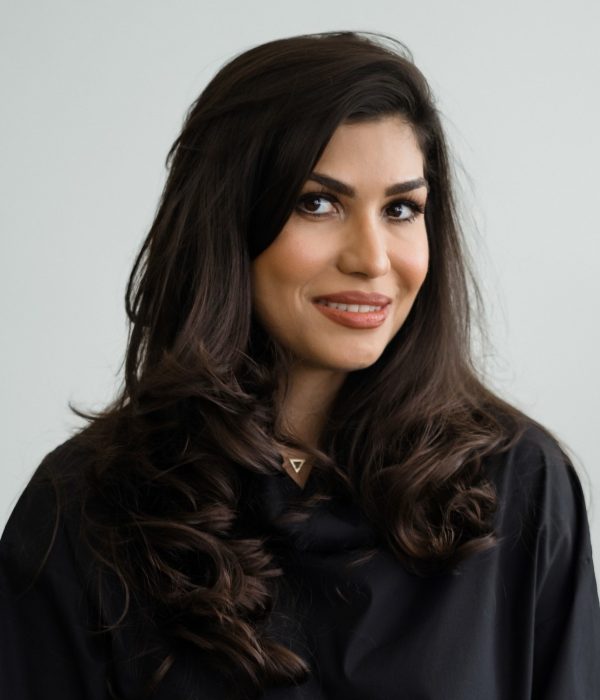 Tini Meyer
Co-Founder, interior360
Tini's background as an artist has made her an unusual entrepreneur. While studying in Vancouver, Canada she also had her own art studio and her passion for art led her to move to Abu Dhabi in 2009 to establish an artist studio residency center.
In 2012, Tini co-founded interior360, as a boutique home furnishing store which featured designer furniture, artwork and objects from the Philippines. The concept then pivoted to contract furniture in 2015. Since then, interior360 has become one of the largest contract furniture suppliers in Dubai, having delivered over 700 restaurant and hotel projects throughout the GCC. interior360 has now grown from distribution to also manufacturing their own range. In addition to interior360, Tini is also co-founder of Lorito Cleaning Middle East, a company which specializes in German cleaning solutions for the hospitality sector.
Tini is a very active member of Entrepreneur's Organization, where she attends a lot of international conferences alongside other entrepreneurs from the Dubai chapter and worldwide. She also coaches upcoming entrepreneurs in the Accelerator program, where she is exposed to new businesses looking to scale.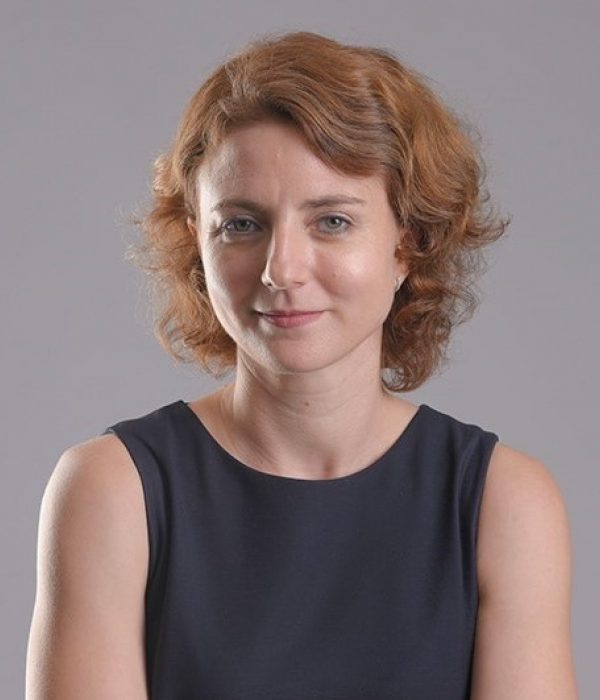 Catherine Monthienvichienchai
Chief Branding Officer, QUO
Innately curious, with a passion for cultural narratives and human behaviour, Catherine supports QUO's multidisciplinary teams as they form distinctive brands for our diverse base of clients.
Catherine joined QUO in 2011, initially as content director, before moving into brand strategy, building and establishing brand cultural definition as a core component of QUO's offering.
She has worked with many of QUO's key clients, conceptualizing and re-imagining brands from small independent hotels to global hospitality groups, across numerous cultures and destinations within Asia Pacific, the Middle East and Europe.
A graduate of University College London (UCL), Catherine previously worked as a journalist, writing and editing for a variety of lifestyle and business publications in London and Bangkok.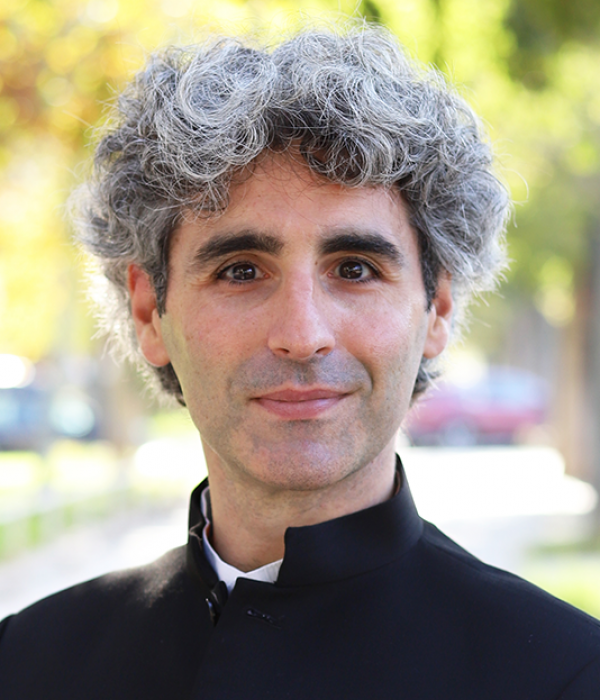 Olivier Ponti
Vice President Insights, ForwardKeys
As the leader of the ForwardKeys Insights team, Olivier Ponti is one of the world's most authoritative experts in travel research and destination marketing. He gives dozens of conference presentations and media interviews a year, cross-referencing ForwardKeys' considerable data with numerous other sources, to identify new travel trends; forecast future travel patterns; reveal the impact of events on travel and provide deep insights into the travellers of tomorrow.
Previously, Olivier was Research Manager, Amsterdam Marketing, where he helped attract tourism and business investment to the city by judicious use of market research and compelling presentation. Latterly, as Amsterdam became increasingly popular, his data-driven approach was at the heart of successful initiatives to balance the demands of visitors, residents and businesses.
Until June 2018, he was also Chairman of the Research & Statistics working group of European Cities Marketing (ECM) where he played a pivotal role in developing the Group's research tools and reports, as well as establishing strategic partnerships.
Olivier Ponti's career in city tourism started in 2004 when he was appointed manager of the tourism research department of the Paris Visitors and Convention Bureau.
Olivier was educated at Sciences‐Po in Paris where he gained a Master's Degree in Economics, and at the Sorbonne University where he gained a Master's Degree in Tourism Development. His connection to academia continues, as he teaches Market Intelligence at the Sorbonne.
Damien Rizzi
Head of Hospitality MEA, Voltere by Egis
Damien Rizzi is the Head of Hospitality and Asset Management for Voltere by Egis, the leading hospitality and tourism consultant part of Egis, a major international group in the construction engineering and mobility sectors.
With 20 years' experience in the hospitality industry Damien has been exposed to operations, development and consultancy. Having asset managed in excess of 30,000 keys in the Middle East, Africa and Asia for most ownership types, from high net worth individuals to sovereign or pension funds, he specializes in strategic asset management, hospitality preopening, portfolio positioning and business modeling.
He now supports the global hospitality strategy and expansion of Voltere by Egis, fortifying its place in the market.
Damien holds a bachelor's degree from the Lausanne Hotel School and a MBA from INSEAD.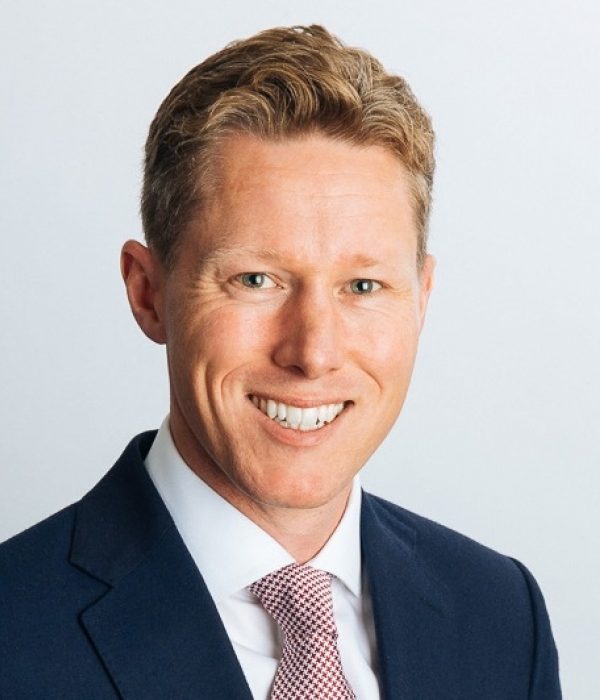 Robin Rossmann
Managing Director, STR
Robin Rossmann is Managing Director of STR, a CoStar Group Company, and has led its business across EMEA, APAC and CSA since 2016. Robin is focused continuing to improve the way STR provides hotel brands, operators, owners, lenders and advisers with robust and insightful data that enables better decision making.
Prior to STR, Robin was a Senior Director in Deloitte's Global Hospitality Advisory Team in London. During his 13 years with Deloitte, he was a specialist hotel industry advisor – supporting clients on their growth strategy, business planning, investment appraisal, market reviews, financial and commercial due diligence, IPOs, debt advisory, valuation, financial assurance, controls improvement and risk management.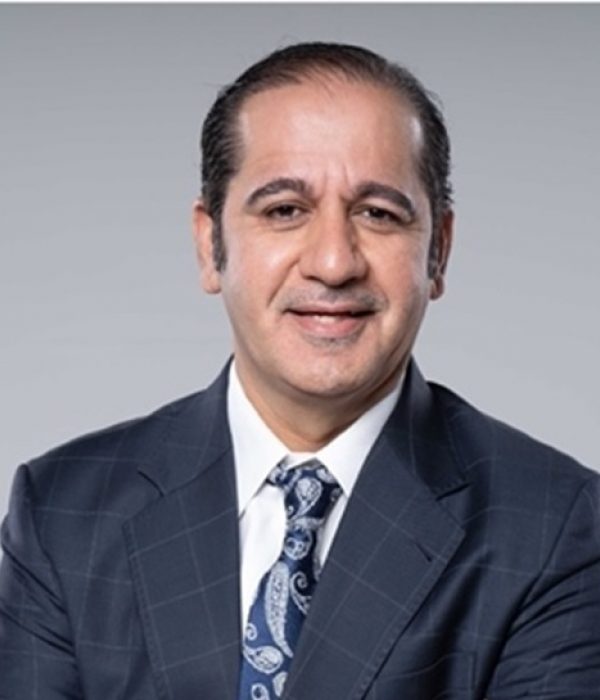 Turab Saleem
Partner - Head of Hospitality, Tourism & Leisure Consultancy – MENA, Knight Frank
An accomplished and meticulous professional with 22 years of proven success record in various aspects of the hospitality industry including Asset Management, Hotel Development, Tourism Development, Restaurant Development/Management, Hotel Management and Project Management. With Master's in hospitality from NYU and Bachelor's in Hotel Management from Swiss Hotel Institute, his consulting experience includes over 68 hotel projects with a value of approximately USD 4.2 Billion.
He has worked in various continents including Europe, North America, USA and the Middle East holding senior positions. He has been involved in analysing some of the successful Hospitality operations in Paris, Miami, New York, London, Hong Kong, Dubai, Riyadh, Doha particularly with major hotel and consultancy groups.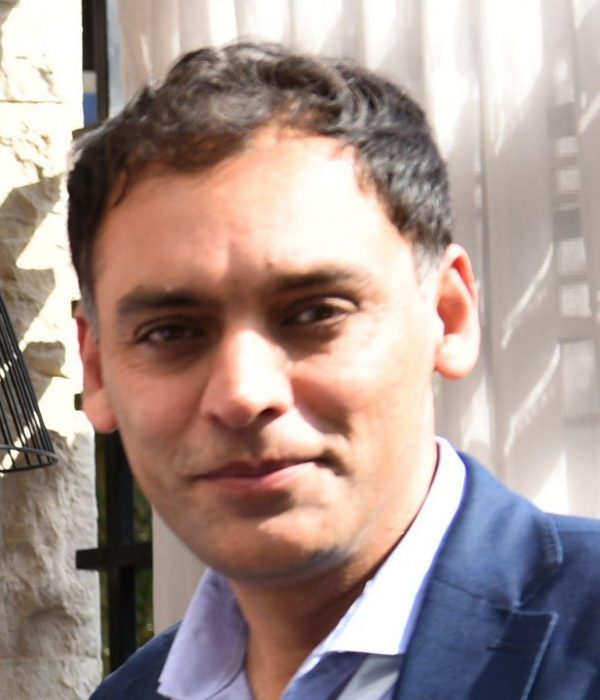 Muhammad Ali Syed
Founder & CEO, Mingora
Muhammad Ali Syed is the founder and CEO of Mingora– Chief Data Officer for MENA's restaurant and foodservice businesses. Ali is former Head of Marketing for Fortune 250 Restaurant Brands such as KFC and Pizza Hut at Yum! MENA (Revenue: $1Bn), Long John Silver's at Yum! US ($800MM) and for Wendy's Asia-Pacific and EMEA regions ($250MM.)
Mingora is MENA's Restaurant and Food Service Performance Company. It is on a mission to democratize data for all restaurants and food services businesses – making it accessible to anyone who wants it. Mingora's product lines include sales benchmarking tool called NPD-Mingora SalesTrack®, shopper behavior tracker called The Food Panel and our franchising services known as Targets®.
With Mingora, Ali is a leading voice in MENA's restaurant industry and an influential speaker at industry forums. He is well connected to most c-suite leaders in the region including franchisees, franchisors, retail groups, and private equities. Through Mingora's proprietary restaurant CEO sentiment surveys, Ali works with Dubai Restaurant Group and Saudi Arabia's Qoot – Saudi Café and Restaurant Association - to influence government policy and public private partnership.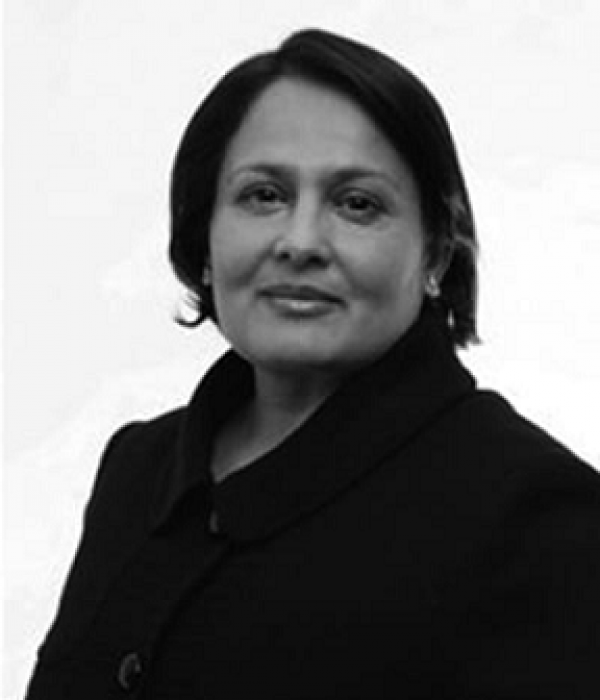 Pat Thaker
Editorial and Regional Director, MEA, The Economist Intelligence Unit
Leading authority on the Middle East and Africa
Pratibha provides the intellectual leadership necessary to ensure that The EIU's analysis and forecasts for the Middle Eastern and African markets are the most insightful available to international decision-makers. Pratibha's deep knowledge and regional experience means she frequently chairs and speaks at conferences in Africa, the Middle East and Asia on subjects such as the business case for Africa, the impact of low oil prices for the Gulf Co-operation Council (GCC), global food security, urban sustainability and corporate social responsibility.
Background
Pratibha leads The EIU's Middle East and Africa team and is also the overall manager of the other regional teams. Pratibha has many years' experience ensuring that The EIU's forecasts and analysis for countries' economies are closely integrated with our global macroeconomic outlook, with the analytical skills and the regional expertise required to diagnose problems and devise viable solutions.
Pratibha has an MSc and a BSc in economics from the University of London. She also holds an MA in area studies from SOAS, University of London.
Expertise
Global, Middle East, Sub-Saharan Africa, UAE
Specialist subjects
Corporate strategy, Development, Emerging markets, Food security, GCC, Geopolitical risk, Macroeconomics, Oil, Public policy, Risk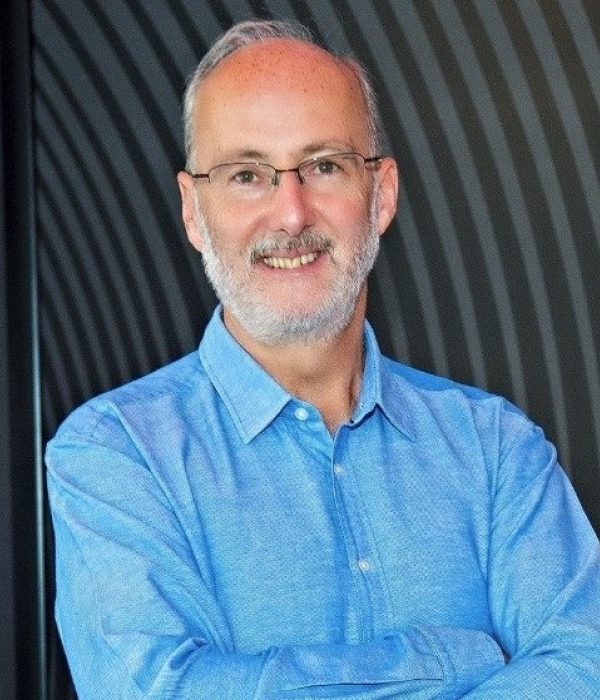 Nick van Marken
Managing Director, van Marken Limited
Following a career in professional services spanning 30 years, Nick is currently acting as senior adviser to several hospitality investors. Prior to this he was a senior partner with Deloitte LLP and led the global hospitality practice. In this role he served a wide spectrum of clients, including private family offices; PE, SWF, institutional, RE and corporates, and encompassing owners, investors, lenders and operators.
Nick spent the early part of his career in hotel operations in Africa and Europe, working with Holiday Inn, Sun International, Gleneagles and Meridien. He subsequently consulted in over 80 countries and 250 different markets, working on many of the deals that have defined the industry.
A sought-after speaker and moderator, Nick has served on several boards, including STR.
He and his family split their time between Dubai, London, Noosa and Cape Town.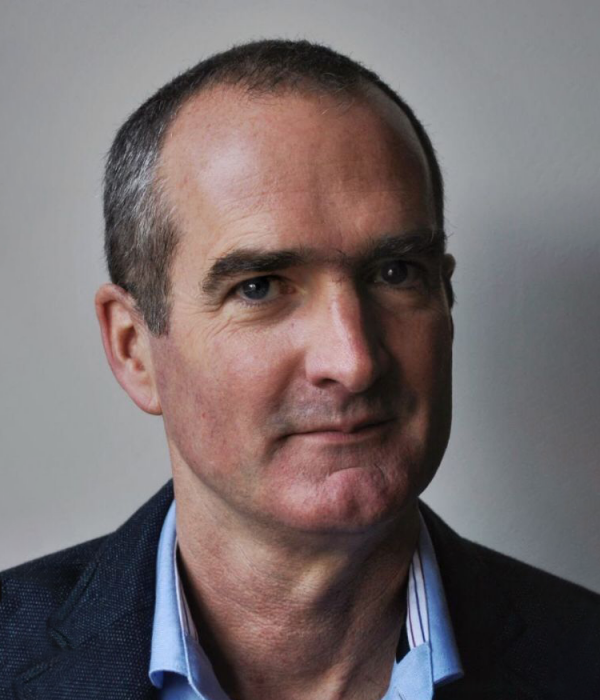 Paul Webster
Business Development Manager, MAPAL Group
Paul Webster is Business Development Manager at MAPAL Group in Madrid, Spain with special responsibility for the Middle East region and Global Accounts. MAPAL Group is the home of best-in-class hospitality technology solutions, built for professional and multi-site businesses. Paul was previously VP Business Development for Livit Design, the world's leading restaurant design company and a regular speaker at hospitality events around the world. Originally from the UK, Paul has lived in 6 countries, including the UAE, however Spain has been home for the last 20 years, and he has worked in a wide range of roles across hospitality, travel and tourism.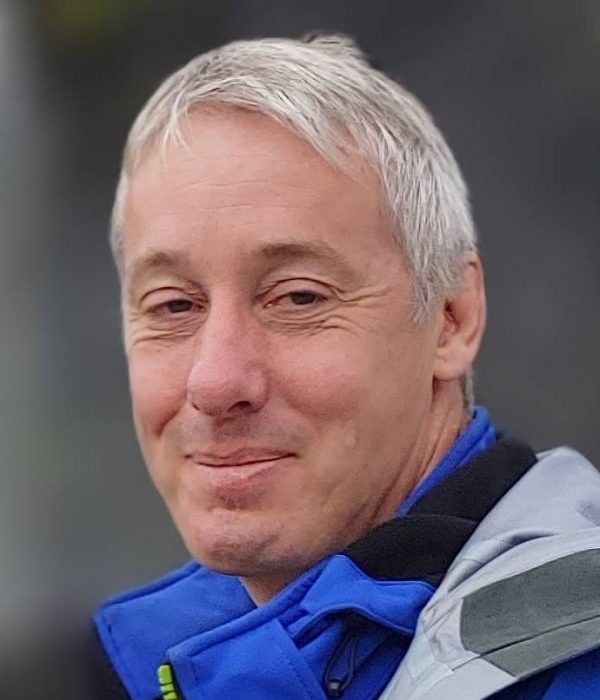 Richard Williamson
Chief Commercial Officer, Considerate Group
Richard Williamson is the Chief Commercial Officer (CCO) of Considerate Group, a data-driven sustainability consultancy, focused on the hospitality sector, with offices in Munich, London and New York. With responsibility for the Middle East, Richard oversees Considerate's business development in Saudi Arabia, having previously worked for Big 4 consultancy firms in the UAE and Oman.
Considerate helps hospitality businesses integrate ESG into their business strategies through bespoke methodologies, incorporating technology and sector insight. Services include ESG transactional due diligence, ESG frameworks as well as a suite of broader ESG advisory services, working with owners, operators and asset managers for over 100 hotels across a broad UK, European, Middle East and North American footprint.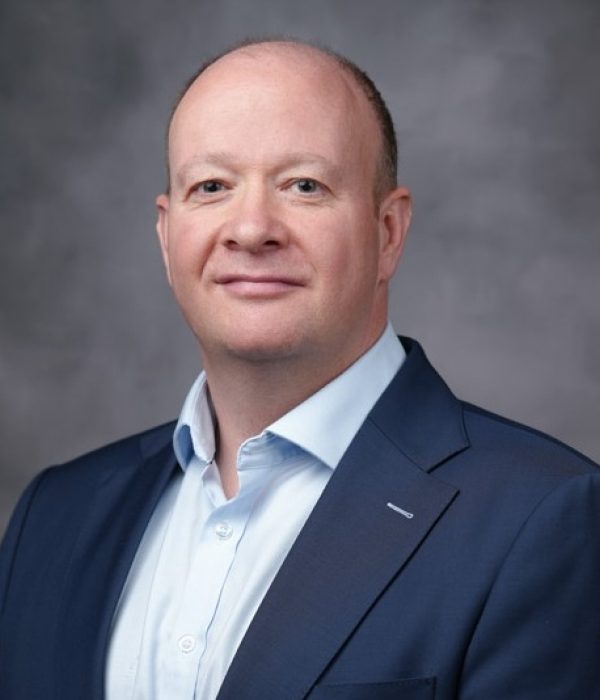 Spencer Wylie
Chief Executive Officer, Compass Project Consulting
Having honed his craft throughout the Middle East over the past 25 years, Spencer is a proven board level advisor with verifiable specialism in the successful delivery of giga and mega-scale projects, comprising hospitality developments as well as an increasing number of mixed-use lifestyle destinations.
His experience in leading major international consultant and contracting organisations garners best in industry competencies covering programme, project, and commercial remits, having added positive impact to iconic project success stories, on behalf of high-profile regional developers.
Working alongside Compass' multi-disciplined project development consultancy Team, Spencer aids improved operational excellence for client project delivery outcomes, with a keen interest in modern methods of construction and enhanced life-cycle value-chain in sustainable, tech-led construction delivery.