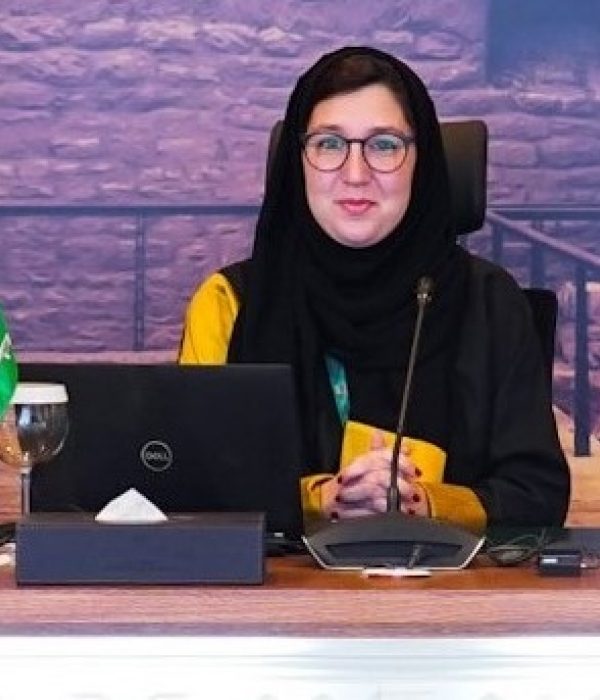 Sarah R. Al-Husseini
General Director of International Cooperation, Ministry of Tourism, Saudi Arabia and
Chair of the G20 Tourism Working Group
Sarah Al-Husseini is the General Director of International Cooperation at the Ministry of Tourism of Saudi Arabia where she coordinates Saudi Arabia's tourism engagements in international organizations such as the UN World Tourism Organization, as well as cooperation with countries at a bilateral level. Sarah is also currently the Chair of the 2020 G20 Tourism Working Group. Under her leadership, the Group successfully delivered the 2020 outcomes to support the recovery of the tourism sector from the global pandemic, inclusive community development through tourism, and safe and seamless travel. She coordinated a strong Ministerial Communique for the Tourism workstream while advancing tourism on the agenda of the G20.
Sarah started her career in New York, working for the Permanent Mission of Saudi Arabia to the United Nations. In her last role prior to moving to the Ministry of Tourism, Sarah managed campaigns for Saudi Arabia's candidatures to multilateral organizations as well as coordinated the Kingdom's support for other countries candidatures.
Sarah has also worked as an expert on the Legal Affairs and Counter Terrorism Committee as well as the Budgetary and Administrative Committee, and contributed as a Humanitarian Aid coordinator during her tenure at the Permanent Mission in New York.
Sarah attended American University, where she earned a BA in International Studies, and subsequently earned a MA in Diplomacy and International Relations at School of Diplomacy at Seton Hall University as well as a MS at the Division of Global Affairs at Rutgers University specializing in Global Security and Multilateral Counter-Terrorism Policy.