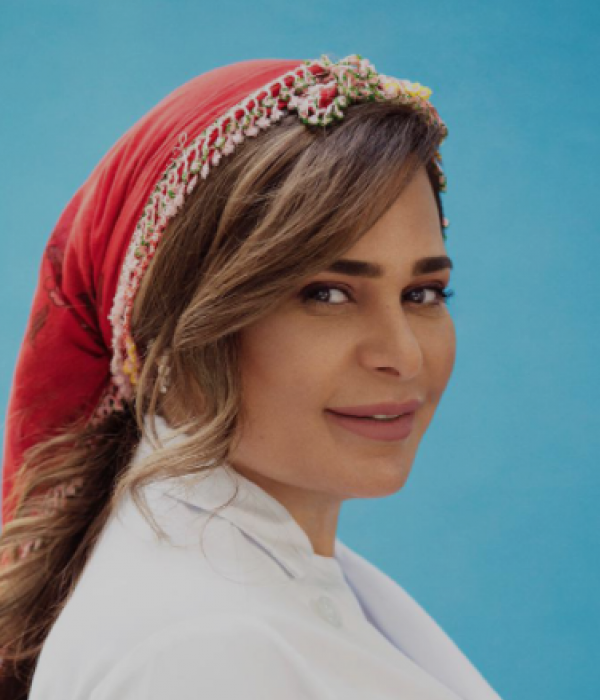 Roaya Saleh
President & Founder
RS Management WLL
Chef Roaya Saleh is the President and Founder of RS Management WLL, registered in the Kingdom of Bahrain to provide consultancy in the hospitality industry across the globe. Chef Roaya is also the founder of Villa Mamas Restaurant Group since 2012, the group has opened restaurants in Bahrain, London, Abu Dhabi and Riyadh, employing over 200 staff. Villa Mamas restaurants provide full-service and retail offerings in-store and through an international online store selling products such as tea, spices, condiments and homeware.
Chef Roaya has been featured in numerous TV shows as a culinary guest expert and judge for Masterchef and Top Chef Arabia, as well as being featured in Forbes and Financial Times. She has published two cookbooks in both English and Arabic. Chef Roaya has won various accolades recognizing her success as a businesswoman such as The Bahrain Award for Entrepreneurship, Woman of the Year and has been internationally recognized for her innovative and successful business model. She has been honoured for her philanthropic work in the Kingdom of Bahrain by the Supreme Council and other NFP organizations. She continues to focus on the empowerment of young women especially and is invested in mentoring and inspiring the younger generations to come both in the culinary field and elsewhere in the world of business as whole.
In addition to driving Villa Mamas' brand awareness across the GCC and Europe through partnership, Chef Roaya recently launched an exclusive collaboration with the Shangri-La Bosporus Istanbul to showcase her best-selling and signature dishes.
Roaya is very active in the day-to-day management of all Villa Mamas restaurants and is looking forward to expanding both the Villa Mamas brand as well as exciting new concepts worldwide.