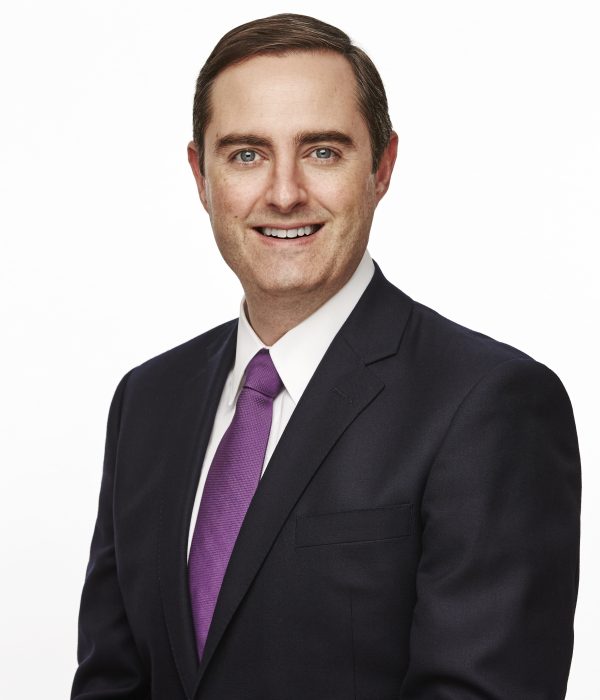 Keith Barr
CEO
InterContinental Hotels Group (IHG)
Keith Barr has been Chief Executive Officer of IHG® since July 2017.
Keith is responsible for implementing IHG's strategy for high-quality growth and generating industry leading value creation for hotel owners, operators and shareholders. This strategy focuses on strengthening a diverse portfolio of differentiated brands, building scale in key markets, creating lifetime guest relationships, and delivering highly profitable revenues to hotels.
IHG is a global organisation, which predominately franchises and manages more than 5,900 hotels and approximately 883,000 guest rooms in more than 100 countries. IHG's brands include InterContinental® Hotels & Resorts, the Holiday Inn® Brand Family, and Crowne Plaza® Hotels & Resorts.
Keith has spent more than 25 years working in the hospitality industry across a wide range of roles, having started his career in hotel operations. He has been a member of IHG's Executive Committee since April 2011 and served as Chief Commercial Officer (CCO) for four years before being appointed CEO. In this role, he led IHG's global brand, loyalty, sales and marketing functions, driving consistent brand strategies and leveraging IHG's scale and systems to deliver continued industry outperformance. In addition, he oversaw IHG's loyalty programme, IHG® Rewards Club, which now has more than 100 million enrolled members globally.
Prior to his role as CCO, Keith spent four years as CEO of IHG's Greater China business, where under his leadership, IHG drove outstanding results and helped set the foundations for growth in a key market. During this time, IHG also developed and launched the HUALUXE® Hotels and Resorts brand in 2012, which is tailored specifically for the Chinese traveller.
Keith joined IHG in 2000 and subsequently held a number of senior positions in IHG's Americas and Asia, Middle East and Africa (AMEA) regions. He was previously Vice President of Operations for Midscale brands in North America, Vice President of Operations for the Holiday Inn brand in North America and Chief Operating Officer for Australia, New Zealand, and South Pacific.
Prior to joining IHG, Keith held several senior positions at Bristol Hotels and Resorts, which was acquired by IHG in 2000. Keith is a Non-Executive Director of Yum! Brands. He also sits on the Board of WiHTL (Women in Hospitality Travel & Leisure). Keith is a graduate of Cornell University's School of Hotel Administration and is currently a member of the Dean's Advisory Board for The School of Hotel Administration, Cornell SC Johnson College of Business.