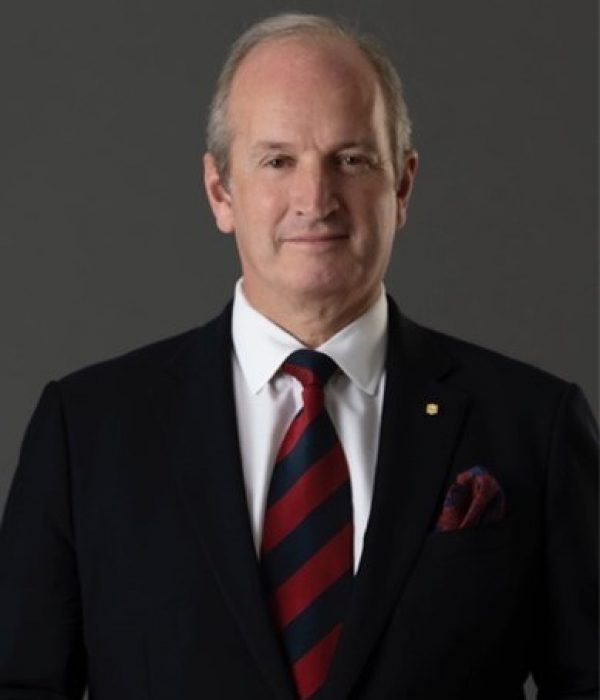 John Northen
Executive Director – Head of Hotels and Resorts
Royal Commission for AlUla
John has extensive experience managing large teams across various geographical markets. He has in-depth knowledge of the luxury hospitality industry and the healthcare sector.
With over 30 years of hospitality management experience, including six years as Area Vice President of Marriott International, overseeing properties in Southeast Asia, the Middle East and Africa. He was also the Group CEO of Columbia Asia Healthcare, where he managed fund-raising, investment, and development projects for over 30 private hospitals. John then joined the Shangri-La Group, as Executive Vice President for Europe, the Middle East, India, and Indian Ocean Region. Currently, he is heading the hotels and resorts division at the Royal Commission of AlUla in the Kingdom of Saudi Arabia, after managing the hospitality sector at NEOM as Executive Director.
CAREER
THE ROYAL COMMISSION OF ALULA
July 2021 – present
Executive Director – Head of Hotels and Resorts Riyadh, Saudi Arabia
In charge of the overall planning, development, and execution of one of Saudi Arabia's most prominent giga projects. Acting as asset owner, developer and working with hotel operators. Reporting directly to the CEO and H.E the Governor, providing senior counsel on hospitality management and strategy for the region. This includes project, operational and asset supervision, operator selection, HMA negotiations, concept definition, performance and financial planning and execution.
NEOM
March 2020 – February 2021
Executive Director – Head of Hotels and Resorts Riyadh, Saudi Arabia
Responsible for the direction, strategy, and guidance for all Hotels & Resorts within NEOM. This includes identifying key partners and hospitality operators and the establishment of guidelines for investment as well as the selection of potential investors.
SHANGRI-LA GROUP
August 2018 – March 2020
Executive Vice President Middle East, India & Indian Ocean
Overall responsibility for the management & oversight of the MEIIO Region for the Shangri-La Group. This region comprises 11 hotels & resorts across eight countries.
Vice President Hong Kong S.A.R. China
Overall responsibility for the strategic planning of expansion of the Shangri-La Group with a key focus on development and property asset management.
COLUMBIA ASIA HEALTHCARE
November 2013 – April 2017
Group Chief Executive Officer Malaysia, India, Vietnam, Indonesia & Kenya
Management & oversight of this Regional Group of 30 private hospitals in Southeast Asia, India & East Africa.
Achievements:
Design, opening & ramp up of 5 new hospitals & the ongoing renovation & expansion of existing 25 facilities. Oversaw successful fund raise project which brought about a partnership & capital investment of US$101 million from the Mitsui Corporation. Aligned the Group around one common Vision & Mission.
MARRIOTT INTERNATIONAL
January 1990 – October 2013
Market Vice President Middle East & Africa
February 2012 - October 2013
Specific responsibility for Marriott International Qatar and North / Central Africa. Planning & oversight of the Marriott International Business Council.
Achievements:
Opening & ramp up of Marriott Executive Apartments, Courtyard by Marriott & Renaissance branded hotels in Doha, Qatar. Appointed as the Renaissance Brand General Manager Expert for North Africa properties. Business Council Chairman.
Area Vice President Southeast Asia
December 2007 – January 2012
Overall responsibility for the operations & performance of 30 Marriott & Ritz Carlton properties in Thailand, Vietnam, Indonesia, Singapore & The Philippines.
Achievements:
12 new hotel openings in 2008 & 2009 combined with the design & set up of the new Marriott Area Office in Bangkok. Under my leadership the Southeast Asia Area achieved high balanced scorecard results for guest satisfaction, market share and profitability.
OTHER POSITIONS HELD
2007 GENERAL MANAGER – PRE-OPENING
Renaissance Shanghai Zhongshan Park Hotel, China
2004 – 2007 GENERAL MANAGER
JW Marriott Shanghai & Marriott Executive Apartments, China.
2002 – 2004 COUNTRY GENERAL MANAGER
Marriott Hotels - Jordan
2000 – 2001 GENERAL MANAGER – PRE-OPENING
Jordan Valley Marriott Resort & Spa, Jordan
1998 – 2000 GENERAL MANAGER
Hurghada Marriott Beach Resort, Red Sea, Egypt
1990 – 1998 GENERAL MANAGER / DEPUTY GENERAL MANAGER:
Marriott International, London, U.K.
Renaissance Hotels & Resorts , Grenada, West Indies
1986 – 1990 DIRECTOR OF FOOD & BEVERAGE:
Renaissance Hotels & Resorts , Caribbean, Turkey, London
1981 – 1986 VARIOUS MANAGEMENT POSITIONS:
Southern Sun Hotels, Southern Africa
QUALIFICATIONS
Bachelor of Arts Degree from Manchester University.
3 'A' Levels & 8 'O' Levels.
Languages: English, French & Turkish.
Member of the Global Hoteliers Club having worked on four continents.
KEY ATTRIBUTES
• Robust luxury hospitality background, with major international brands.
• Experience in Asia, Middle East, Europe, and Africa.
• Strong believer in developing people and nurturing talent
• Adaptable with strong commercial acumen and excellent relationship management skills.
• Firm, yet fair leader with an entrepreneurial frame of mind.
• Solid media training as well as crisis management and mitigation
• Diplomatic, charismatic with a go-getter attitude