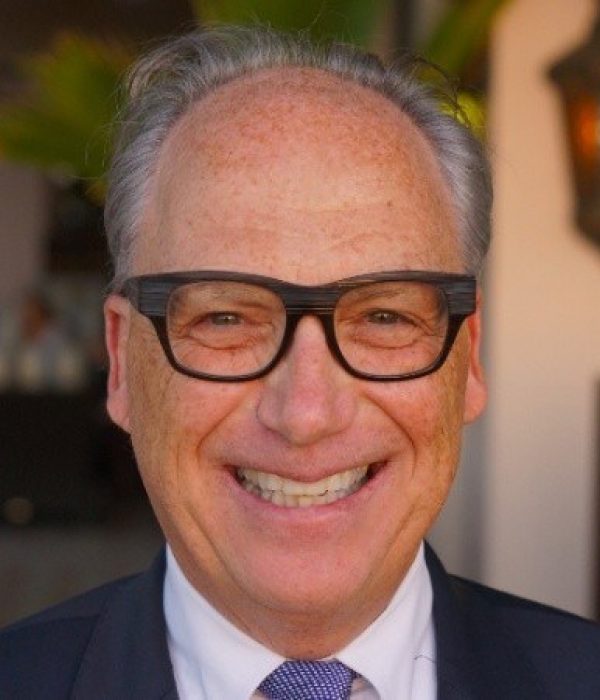 Jerry Inzerillo
Group CEO
Diriyah Gate Development Authority
Gerard "Jerry" Inzerillo is a world-renowned hospitality and tourism visionary who, over the course of his five decade career in the industry, has been a champion for the sector and its people, and the creative and logistical mind behind some of the world's most innovative luxury brand activations and spectacular development launches.
In June 2018, Inzerillo was appointed by HRH The Crown Prince Mohammed Bin Salman of the Kingdom of Saudi Arabia to be the first CEO of the newly created Diriyah Gate Development Authority, (DGDA), a USD $20 Billion-plus giga-project aimed at restoring and reimagining the ancestral home of the original Saudi state. In this role, Inzerillo is charged with developing and implementing a master plan to turn 67 square kilometers of development area into one of the world's greatest gathering places, encompassing world-class cultural, entertainment, retail, hospitality, educational, religious, office and residential assets, with the UNESCO World Heritage site of At-Turaif as its center-point. When complete, the development will add 27 billion Saudi riyals to the Kingdom of Saudi Arabia's GDP, attract 27 Million visitors and employ more than 55,000 people.
Inzerillo also serves as Vice Chairman of the Forbes Travel Guide. The Forbes Travel Guide Five-Star Award is universally accepted as the Olympic gold medal of hospitality. As CEO of Forbes Travel Guide from 2014 to 2018, Inzerillo successfully spearheaded the globalization of the North American company's international footprint to more than 100 countries worldwide.
Inzerillo was President and CEO of IMG Artists, the global leader in artist management, performing arts and lifestyle events planning, from 2012 to 2014. At IMG Artists, he directed global strategies for music, events, festivals, government consulting and artist and facility management businesses.
From 1991 to 2011, Inzerillo was president of Kerzner Entertainment Group, where he raised the profile and positioning of its properties in South Africa, the Bahamas, Dubai, Morocco, Mauritius, Mexico, the Maldives, as well as conceptualized and positioned the start-up of its One&Only and Atlantis brands. He oversaw the now-legendary launches of The Lost City at Sun City in South Africa, Atlantis in the Bahamas and Atlantis, Dubai, the latter considered to be the most covered hotel resort opening of all time, including achieving the front cover of Time magazine.
From 1991 to 1996, Inzerillo served as COO of Sun City, the unique South African resort complex built by Sol Kerzner. While in South Africa, he enjoyed a close personal friendship with President Nelson Mandela. In 1994, Inzerillo coordinated major portions of Mr Mandela's Presidential Inauguration in South Africa.
In 1987, he was the founding President and CEO of Morgans Hotel Group, later rebranded as Ian Schrager Hotels. While there, he conceptualized and opened Morgans, Royalton and Paramount in New York; the Delano in Miami Beach; and Mondrian in L.A.
Throughout, Inzerillo's leadership has led to the conceptual success of breakout brands such as Atlantis, One&Only Resorts, Ian Schrager Hotels, Four Seasons and Hilton Hotels.
In his personal life, Inzerillo has long been involved with philanthropy, especially with respect to children, education and HIV/AIDS. He was honored with a Knighthood by the Knights of Malta in Rome, Italy, in 1996. Inzerillo is also a founding advisory board member of the Clinton AIDS initiative.
Inzerillo is the recipient of a host of awards and distinctions, including a cameo role in the James Bond film, 'Casino Royale' in addition to being featured on the front cover of Forbes magazine.
Jerry Inzerillo is married to former CNN anchor Prudence Solomon. Their daughter, Helena Zakade Inzerillo, was named by her Godfather, Nobel Peace Prize Laureate Nelson Mandela. Inzerillo resides in Riyadh, Saudi Arabia and New York City.