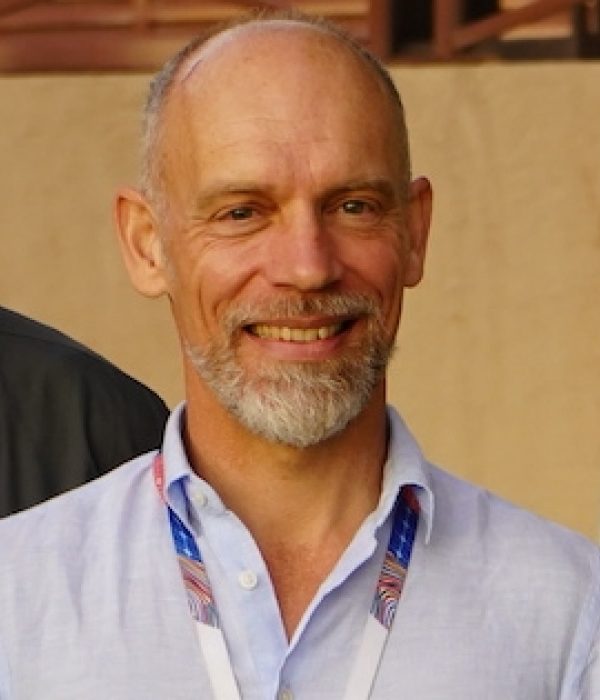 Dr. Paul Marshall
Chief Environment Officer
Neom
Paul Marshall is Professor Adjunct at James Cook University and Chief Environment Officer at NEOM, a $500 billion gigaproject designed to set new global benchmarks for sustainability and spearhead the transition to a post-oil economy for the Kingdom of Saudi Arabia. He has over 20 years of experience working with senior decision-makers, international experts, policy officers, stakeholders and the private sector to understand and address the big challenges facing the world's oceans. He has pioneered approaches to designing nature-based solutions for building social and economic resilience and positioning conservation as a pillar of sustainable development. As a strategic thinker he has built a track record in leading significant conservation strategy analyses, including the Caribbean Regional Plan of Action for climate adaptation and the Great Barrier Reef Blueprint for Resilience. He has established an international reputation for developing and delivering collaborative technical programs that have strong strategic foundation, ambitious but realisable goals, broad stakeholder buy-in and accountable delivery mechanisms. Throughout his distinguished career spanning private sector, government and NGO engagements, Paul has regularly advised and worked with international organisations (including IUCN, UNESCO and UNEP), national governments (including Australia, USA, Grenada, Kiribati, Maldives), NGOs (including The Nature Conservancy, Wildlife Conservation Society, Great Barrier Reef Foundation) and leaders from the private sector (including Sealink, the Mars Corporation, BHP Billiton, Mediterranean Shipping Company, NEOM) resulting in a wide network of collaborators and a long list of successful programs and projects totalling over $30 million in value. In addition to over two decades of experience as a conservation practice leader and policy advisor, he has built a reputation as a thought leader, authoring over 80 peer-reviewed publications and internationally significant reports spanning high-profile science syntheses, novel ecological research, leading edge social science, marine conservation policy and practitioner guidance, in total attracting nearly 8000 citations.
In 2013, Paul established Reef Ecologic, a specialised consultancy providing expert advice, capacity building services and applied research support to leading marine resource management organisations. Prior to this, Paul was the founding director of the Climate Change Program at the Great Barrier Reef Marine Park Authority, where he worked for 15 years as an advisor and expert on coral reef science & management. He has accrued a wealth of experience leading multi-disciplinary teams, managing coherent multi-year programs and raising funds to support project development both within government and in the private sector.
Paul is Professor Adjunct in Marine Conservation at James Cook University, the world's leading coral reef research institute. He is a founding member of the IUCN Working Group on Climate Change and Coral Reefs, member of the IUCN Commission on Ecosystem Management, member of the Advisory Board of the Ocean Acidification International Coordination Centre and member of the Regional Red Sea Sustainability Steering Group. Through his roles with NEOM and James Cook University, Paul is leading pioneering initiatives to redefine the relationship between nature and society through innovative conservation strategies and novel approaches to land use planning and urban design.