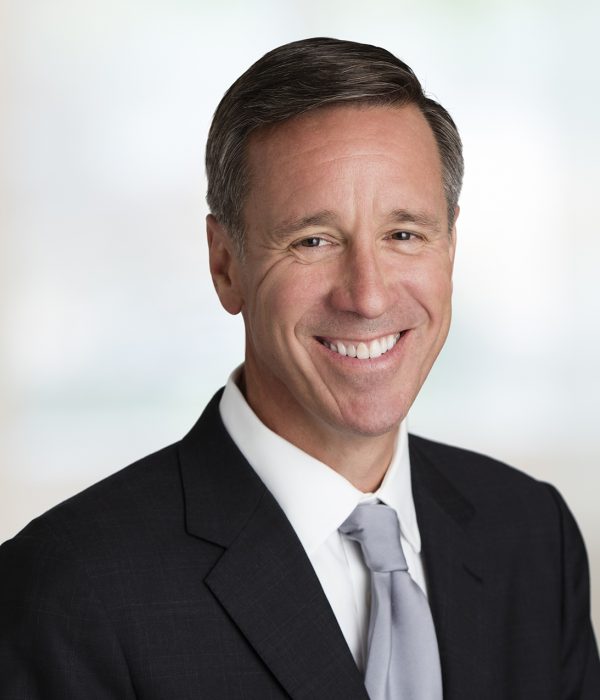 Arne M. Sorenson
President & CEO
Marriott International
Arne M. Sorenson is president and chief executive officer of Marriott International, Inc. Mr. Sorenson presides over one of the world's largest hospitality companies and some of the most iconic brands in travel. Mr. Sorenson has built his tenure on the bedrock of Marriott International's core values: putting people first, pursuing excellence, acting with integrity, embracing change and serving our world.
Mr. Sorenson led the acquisition of Starwood Hotels & Resorts Worldwide in 2016, resulting in a dramatic expansion of Marriott's ability to provide unparalleled guest experiences around the world. The company now has more than 7,400 properties across 135 countries and territories and 30 brands. The merger also created the travel industry's largest customer-loyalty program, Marriott Bonvoy, which has more than 140 million members.
An outspoken corporate leader, Mr. Sorenson has advocated for environmental sustainability, human rights, and diversity and inclusion.
Mr. Sorenson joined Marriott in 1996 and held a number of positions before serving as president and chief operating officer. He was elected to Marriott's Board of Directors in 2011. He became chief executive officer in 2012, making history as the first person to hold the post without the Marriott family name.
Under his tenure, Marriott International has been recognized extensively, including by Fortune in 2020 as one of the World's Most Admired Companies and DiversityInc as one of the Top 50 Companies for Diversity. In 2019, Mr. Sorenson was named CEO of the Year by Chief Executive magazine and was placed on Forbes' list of America's Most Innovative Leaders and Barron's list of World's Best CEOs.
Mr. Sorenson is active on multiple boards. He joined the Microsoft board of directors in November 2017. He is also a member of the board of directors of the Business Roundtable, serving as chair of its Health and Retirement Committee, co-chair of its COVID-19 Taskforce and as a member of its Special Committee on Racial Equity and Justice. He serves on the board of trustees for The Brookings Institution and the board of directors for Special Olympics and the Warrior-Scholar Project.
Mr. Sorenson is a graduate of Luther College in Decorah, Iowa, and the University of Minnesota Law School. Before he joined Marriott, he was a partner with the law firm Latham & Watkins in Washington, D.C. He and his wife Ruth live in the Washington, D.C., area, where they raised four children.
Mr. Sorenson's LinkedIn blog, which has more than 770,000 followers, can be found here.