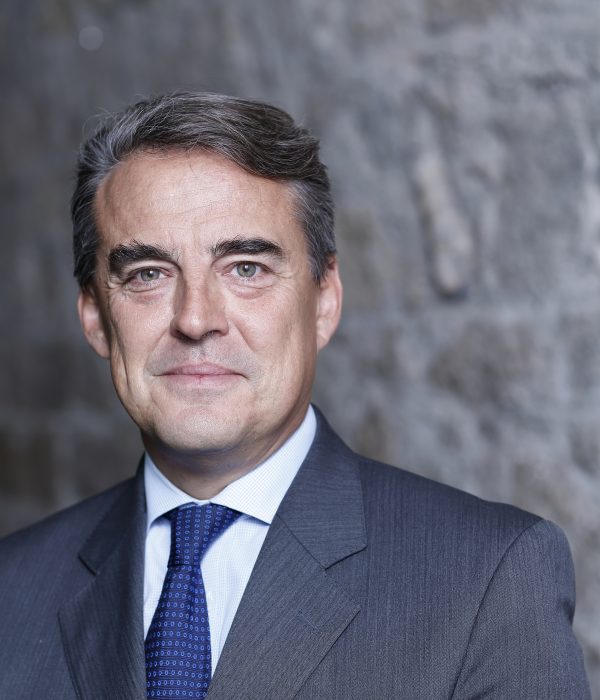 Alexandre de Juniac
Director General and CEO
International Air Transport Association (IATA)
Alexandre de Juniac became the seventh person to lead the International Air Transport Association (IATA) when he took on the role of Director General and CEO from 1 September 2016.
De Juniac has almost three decades of experience in both the private and public sectors. This includes senior positions in the airline and aerospace industries and the French government.
De Juniac served as Chairman and CEO of Air France-KLM (2013-2016) and prior to that as Chairman and CEO of Air France (2011-2013). Under de Juniac's leadership Air France and Air France-KLM underwent a successful restructuring that improved efficiency and strengthened performance. He has also served on the IATA Board of Governors (2013-2016).
De Juniac has broad aviation sector experience, including 14 years at French aerospace, space, defense, security and transportation company Thales, and its predecessor companies Thompson-CSF and Thompson SA (1995-2009). In his last position at Thales, de Juniac was responsible for the company's operations and sales in Asia, Africa, the Middle East and Latin America.
De Juniac has also held positions in the French government. His career began with the Conseil d'Etat (State Council) from 1988 to 1993. Subsequently, he served in the Department of Budget (1993-1995); and in the Ministry of Economy, Industry and Employment as Chief of Staff to then Minister Christine Lagarde (2009-2011).
A French citizen, de Juniac was born in 1962. He is a graduate of the Ecole Polytechnique de Paris and Ecole Nationale de l'Administration. At IATA he works from both the association's main offices in Montreal, Canada and Geneva, Switzerland.