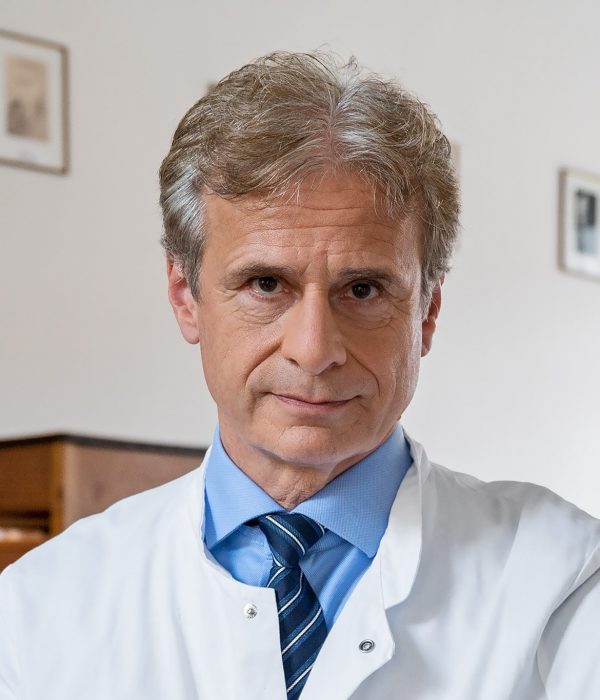 Prof. Alexander Kekulé
Director
Institute for Biosecurity Research
Professor Kekulé is Director of the Institute for Medical Microbiology at the Martin Luther University Halle-Wittenberg and Chairman of the Institute for Biosecurity Research (IBS).
In his research, Professor Kekulé is focused on molecular biology of infectious diseases, biosecurity and disease prevention and control. He has been granted several research awards, among them the Karl Heinrich Bauer Award for Cancer Research and the Hans Popper Award for Basic Research of the International Association for the study of the Liver.
Since 1988, Professor Kekulé has been working as a business consultant with focus on research management and biological risk management. He worked at McKinsey in New York and consults a wide array of globally operating companies.
From to 2003 to 2015, Professor Kekulé was appointed to the German Federal Commission for Homeland Security ("Schutzkommission"), in which he chaired the Biosecurity and Infectious Diseases Control Group.
Aside from his research activities, Professor Kekulé has committed himself to bioethics, including political and social aspects of infectious diseases. He is a regular Op-Ed Columnist for the German weekly DIE ZEIT and publishes regularly in other opinion-leading journals such as Der Spiegel, Süddeutsche Zeitung and Neue Zürcher Zeitung. In 2001, he proposed a global fund to fight the Aids epidemic in the underdeveloped world. In the field of bioethics and human reproduction, he argues for a "Human Right to a Natural Genome" as an extension of the UN International Covenants on Human Rights.
Prior to his present position, Prof. Kekulé was deputy director at the Institute for Virology, University of Tübingen, and research group leader at the Max Planck Institute for Biochemistry, Martinsried. He studied medicine, biochemistry and philosophy and holds an M.D. from the Ludwig-Maximilians-Universität, Munich and a Ph.D. from the Freie Universität, Berlin.