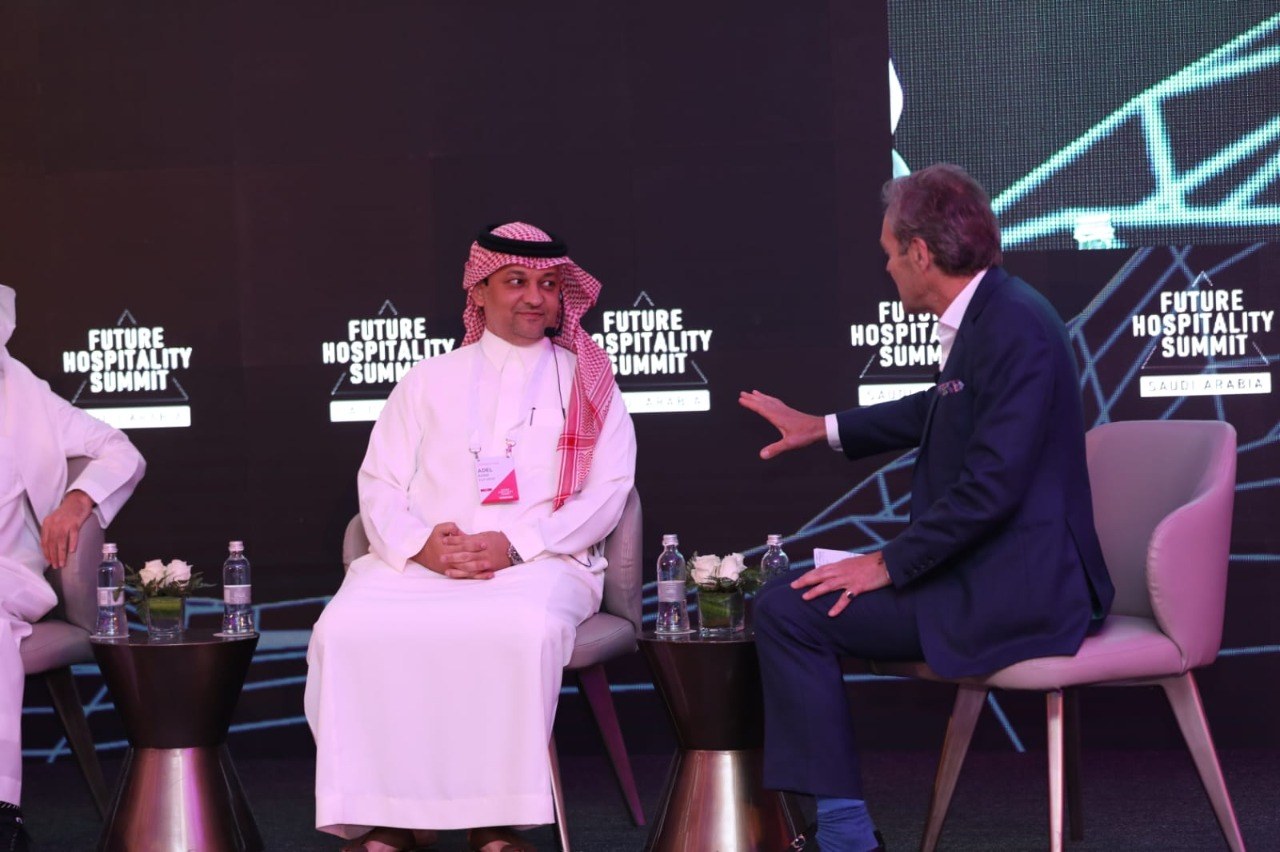 ELAF GROUP SHARES ITS VISION FOR TRAVEL AND TOURISM SECTOR DURING SAUDI FUTURE HOSPITALITY SUMMIT IN RIYADH
CEO, Dr Adel Ezzat "The hospitality sector is a national priority and a major contributor to achieving Vision 2030"
Group CEO praised Kingdom's achievements in Travel and Tourism Development Index issued by the WEF
Riyadh, Saudi Arabia, 29 May 2022: The CEO of Elaf Group, one of Saudi Arabia's leading integrated hospitality, travel, and tourism brands, Dr. Adel Ezzat, stated that the hospitality sector is a major contributor to achieving Vision 2030 objectives aimed at creating a vibrant society, a prosperous economy and an ambitious nation, given that the sector enjoys a national priority and great interest by the Kingdom's wise leadership. Dr. Adel expressed his happiness and pride in the leap achieved by the Kingdom on the Travel and Tourism Development Index (TTDI) issued by the World Economic Forum (WEF), as it rose to the 33rd place in the index, advancing 10 places at once compared to 2019.
Dr. Adel's statements came after the successful participation of the Elaf Group recently in the second edition of the "Future of Hospitality" conference, which was Hosted at the Riyadh Airport Marriott Hotel from 24-25 May. The second edition of the prestigious industry event offered an outstanding platform for Elaf to showcase its world-class services and future plans as the group embarks on the next phase of its strategy for sustainable growth. In line with Elaf's commitment to playing a leading role in shaping the Saudi hospitality sector, the group supported the annual summit as a Gold Sponsor and attracted a steady stream of visitors to its exhibition booth throughout the two-day event. Elaf shared details of its latest developments and plans for expansion, which include the launch of its first hotel in the Kingdom's vibrant capital city, Riyadh.
Elaf Group's CEO contributed to one of the forum's eagerly anticipated panel sessions titled 'The Future of Hospitality Investment in the Kingdom'. Moderated by Jonathan Worsley, Chairman & CEO, the bench, the session brought together distinguished industry leaders to discuss the exciting opportunities available to investors in Saudi Arabia's evolving hospitality landscape, as well as the long-term economic impact of the government's strategy for the future of travel and tourism.
On another note, Dr. Ezzat commented: "We are pleased to participate in the second Future Hospitality Summit, which is an important event on the industry calendar that helps us connect with industry peers, partners, and other key stakeholders to steer the future of the sector. Our industry is contributing to economic diversification, increasing national GDP, and creating job opportunities for Saudi citizens, making it a vital driver in achieving the goals of Vision 2030, the wise leadership's roadmap to sustainable prosperity. As Saudi Arabia continues on its remarkable transformation journey, there has never been a better time for investors to get involved and become part of the Kingdom's ambitious plans for a better tomorrow."